Time Capsule: Ice sailing away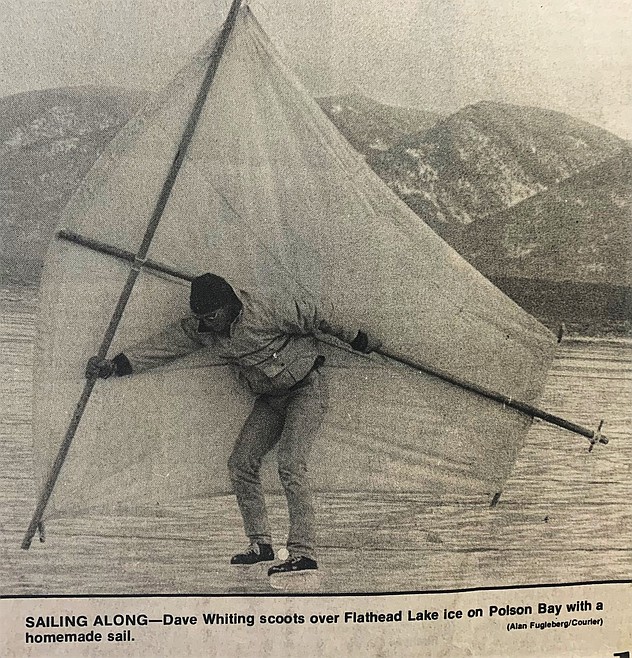 From the Jan. 22, 1987 edition of The Flathead Courier.
|
January 21, 2021 12:05 AM
This week in Lake County news archives.
Mission Drug Store burns down
Jan. 24, 1985 (Flathead Courier)
The Mission Drug Store in St. Ignatius was gutted by an early morning fire Friday.
Damage to the structure was estimated at more than $100,000 by Fire Marshal Robbie Robinson, who said the building was a total loss.
Volunteer fire departments from St. Ignatius and Ronan answered the 5:45 a.m. call with 22 firemen and three pumper trucks. St. Ignatius Fire Chief Ed Gottfried said the blaze was controlled by 10:15 a.m.
Salish Hotel adopts nautical theme
Jan. 22, 1976 (Flathead Courier)
The Salish Hotel, recently purchased by Gary Heater, is the first downtown Polson business establishment to adopt a nautical design.
The dining room is being converted to a "Pizza Pier."
Other plans for the hotel include remodeling of the lounge area and re-naming it "Blackbeard's."
In the spring a waterfront-style deck will be added to the northern side of the hotel and a beer garden developed overlooking Sacajawea Park.
Polson sets 'Timberjack' special premiere
Jan. 20, 1955 (Flathead Courier)
A special premiere showing of "Timberjack," filmed in western Montana, will be shown in Polson.
It is not known whether any of the stars of the picture (Sterling Hayden, Vera Rolston, David Brian) will be able to attend.
Chamber officials plan a parade using the equipment that was provided by them for filming.
Scenes were filmed at the Polson Lumber Co. mill, in front of the Cline home and in the Hubbard Dam area, where a week was spent on location. A number of local people were employed as extras, stand-ins and workmen.
---