Robert "Bob" Charles Wilkinson, 70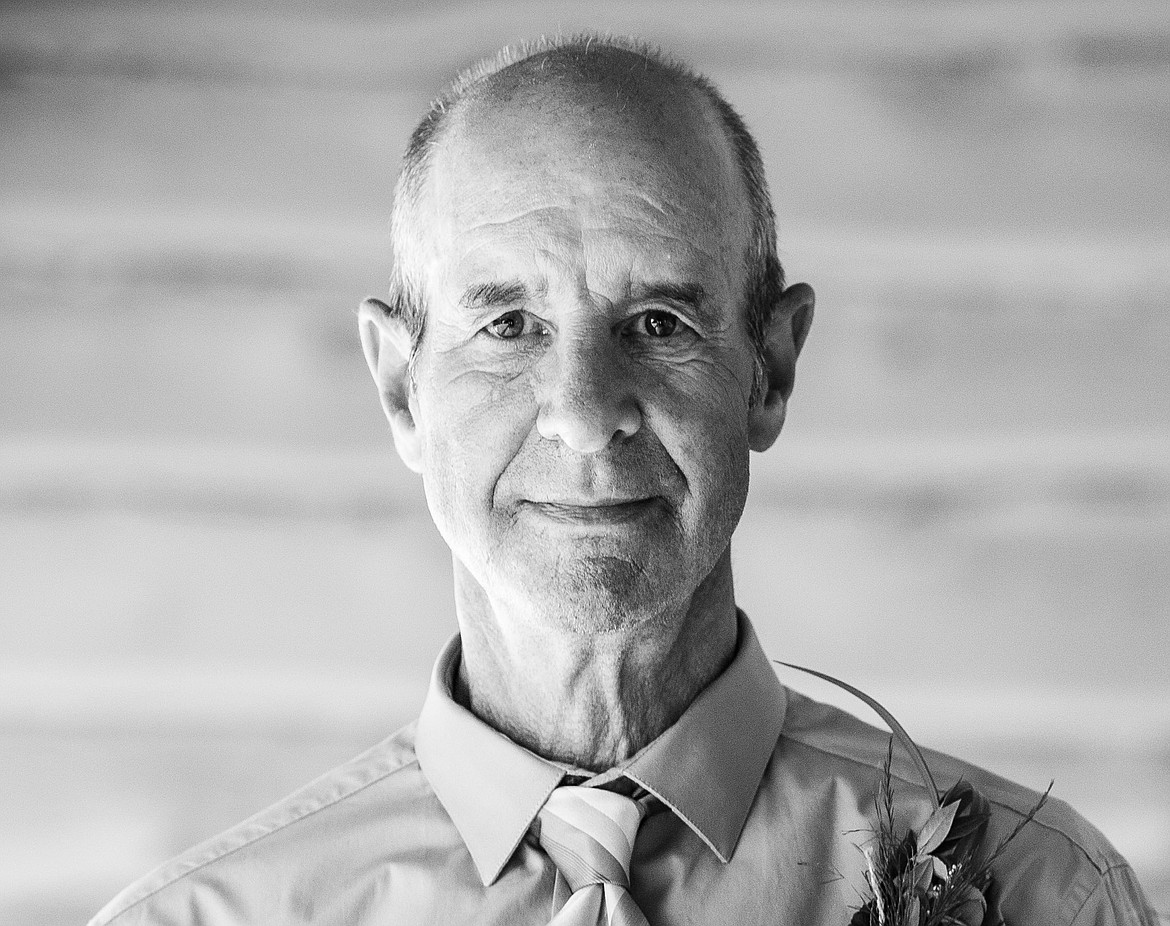 Robert "Bob" Charles Wilkinson
|
January 25, 2021 8:35 PM
Robert "Bob" Charles Wilkinson, avid fisherman, lover of country music and classic cars, embarked on his eternal fishing trip the morning of Jan. 11, 2021 while surrounded by the love of his family.
Robert was born June 21, 1950, in Alameda, Calif., to parents Charles Wilkinson and Lyla (Furrer) Wilkinson.
In 1968, Robert graduated from Del Valle High School in Walnut Creek, Calif., and set out on a five-month motorcycle journey across the U.S. with one of his best friends. They spent those five months fishing, camping and working odd jobs to support their journey. They lived on $3 a day; one dollar each for food, gas and beer. It was during this trip that Bob fell in love with Montana and its beautiful mountains and rivers. Later he returned and met his future wife, Pamela Sheneman. They married on Aug. 1, 1980 in Livermore, Calif., and had two children, Jarrod and Janelle.
Bob then started a career in the construction engineering industry of California. He worked in this field until moving his family to the beautiful Flathead Valley in the early 1990s. Bob was so excited to move to his dream state that he painted a big sign on the back of their moving trailer that read: "Big Sky Country or Bust."
Many know Bob as the groundskeeper for the Polson High School athletic complex. He took great pride in maintaining a finely manicured field. In 2006 Pioneer Athletics awarded Bob the "Field of Excellence Award'' a nationwide award for care, dedication and consistent upkeep. Bob was the only winner from the entire Rocky Mountain and Pacific Northwest region. Another claim to fame was his win in a work-related chili cookoff. While others spent hours prepping their famous chili, Bob threw some cans of Nalley chili into a crockpot with some sliced green onions and some freshly grated cheese, fooling everyone and winning first place.
Bob loved spending time with his family and friends. He enjoyed fishing with his children, playing on the lake, and many outdoor activities. You could almost always find him fishing the Jocko River for trout or bass fishing at Ninepipe and Pablo reservoirs. Everyone knew Bob always had a fishing pole in his truck. When he wasn't fishing you could find him enjoying a scenic drive along Kerr Dam Road in his prized '76 Ford Bronco, which he named "Handsome," or his '66 Ford Mustang GTO "Pamme" listening to Earl Thomas Conley.
At home, Bob enjoyed the view of the Mission Mountains from his back porch with his favorite dog, Sally. In recent years he found satisfaction in helping his neighbors with snow blowing and shoveling their driveways. Bob was kind hearted and had a unique and sometimes mildly inappropriate sense of humor that we will forever cherish.
Robert is survived by his wife, Pamela Wilkinson of Polson; son Jarrod (Kirsten) of Cataula, Ga., and their three children, Grace, Austin and Piper Wilkinson; daughter Janelle (Jason) Ternes of Livingston; his mother< Lyla Wilkinson; and siblings Micheal Wilkinson and Kathleen Richards of California; and his beloved beagle Sally, rat terrier Cooper and cat Sugar. He was loved by many and will be greatly missed by all who knew him.
He was preceded in death by his father, Charles, and his younger brother, Dennis Wilkinson.
Cremation has taken place with Garden City Funeral Home of Missoula and despite Bob's joking wish, his ashes will not be spread over Taco Bell. A celebration of life will be held at a forthcoming date. To view the tribute page and share condolences, visit www.gardencityfh.com.
A Fisherman's Prayer
I pray that I may live to fish ...
Until my dying day.
And when it comes to my last cast,
I then most humbly pray;
When in the Lord's great landing net
And peacefully asleep
That in His mercy I be judged
Big enough to keep"
— Author Unknown
---