Time Capsule:Winter campout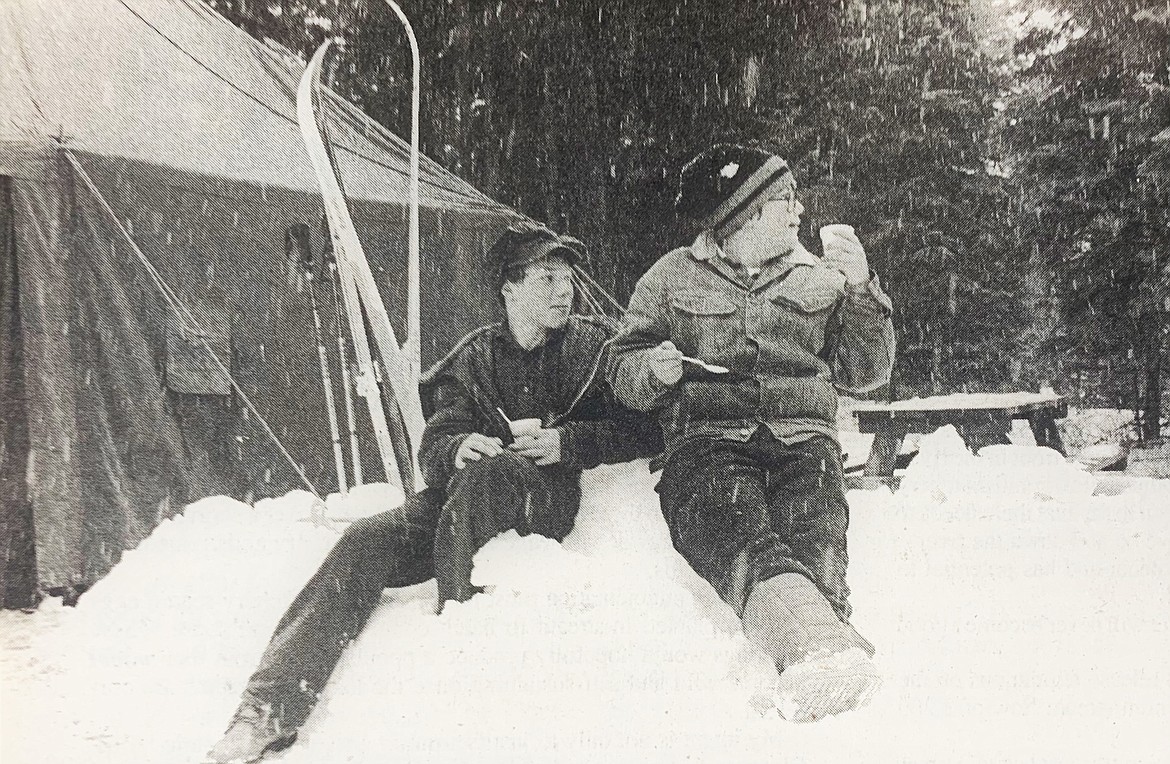 Idle time: Polson Troop 45 Boy Scouts Russell Miller, left, and Alvin Peaser take a hot chocolate break as snow falls on their Lake Mary Ronan campsite. Scouts from throughout western Montana participated in the district winter campout. (Alan Fugleberg/Flathead Courier/Jan. 26, 1989)
|
January 28, 2021 12:05 AM
This week in Lake County news archives.
Bike near hole in ice causes scare
Jan 25, 2001 (Lake County Leader)
People walking along the shore near the golf course spotted a bicycle on the ice not far from an ominous hole.
Firemen put the Search and Rescue boat into the water at Bear Harbor and sent an engine with rescue equipment to Boettcher Park.
Subsequent interviews revealed that some kids had been playing in the same area a few days before and at least one had fallen through the ice. One of the residents of a nearby condominium took the youths in, warmed them up, dried them off and sent them on their way. Apparently the kids left the bike on the ice.
Local singer honored
Jan. 29, 1987 (Flathead Courier)
Local singer/songwriter Gen Huitt will be one of 14 performers on stage in Helena at the fourth annual Montana Performing Arts Consortium show.
She said she'll have just 10 minutes to perform, so her act will probably include a mix of gospel, contemporary and jazz/blues guitar pieces.
A native of St. Ignatius, Huitt moved to Polson in the fall of 1985. She has performed throughout the U.S. at various events, and has been on stage with such folk music stars as Joan Baez and Pete Seeger.
Tribal headquarters moved
Jan. 26, 1978 (Flathead Courier)
Confederated Salish and Kootenai Tribal offices have been moved from the old Dixon headquarters site to the modern new facility at Pablo.
"It is nice to have everything under one roof and under one communication system," Tribal Secretary Doug Allard said. "This arrangement is undoubtedly more efficient than it was with offices spread all over the place."
---