Live History Days returns to Miracle of America Museum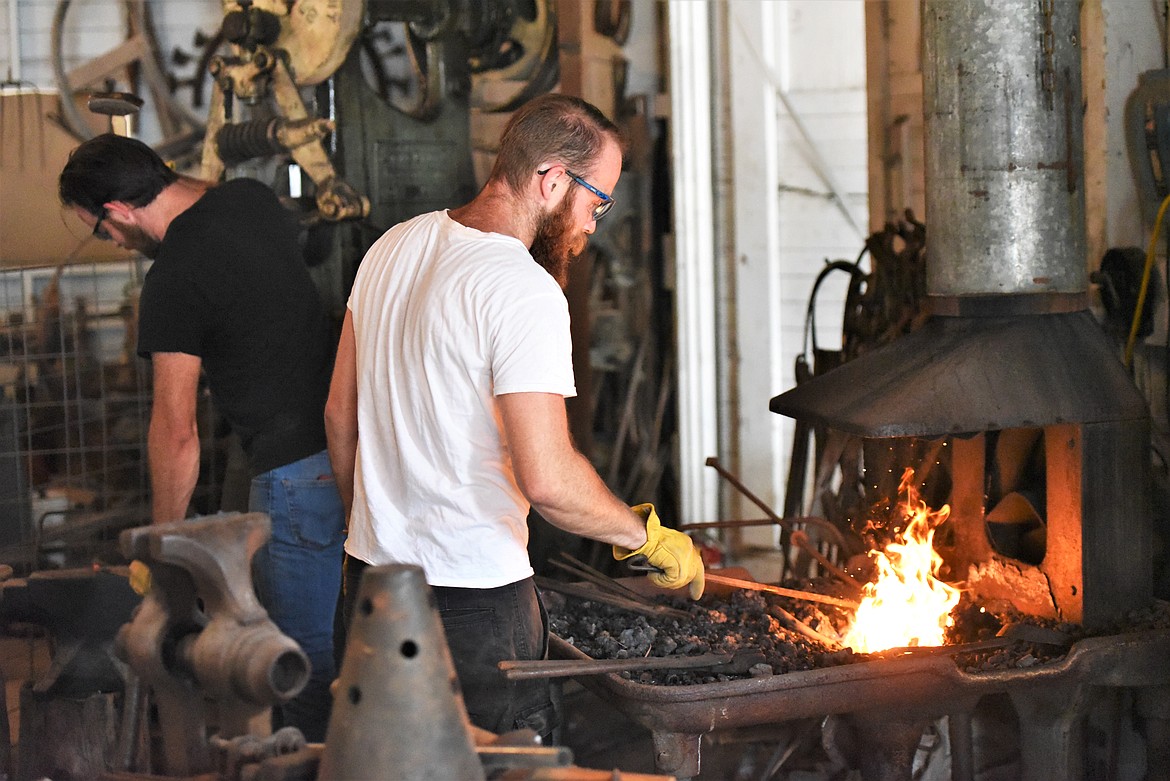 Live History Days volunteers Rosh and River Mallery visited from Kalispell to do some blacksmithing in one of the museum's many barns Saturday. (Scot Heisel/Lake County Leader)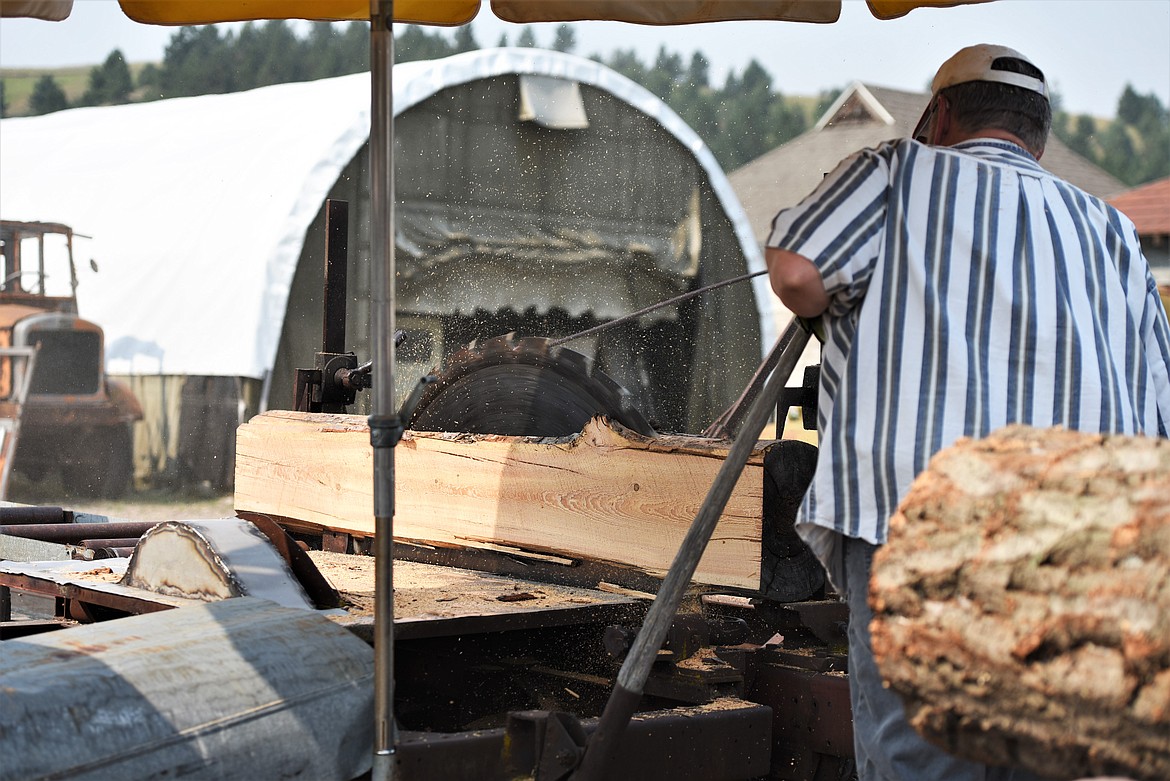 Live History Days volunteer Larry Eslick of Marion runs a saw that's about 100 years old. Eslick and a crew of three others -- Sawyer Thome of St. Ignatius, Anthony Barone of Marion and Steve Martin of Kalispell -- ripped several planks of logs throughout the event. (Scot Heisel/Lake County Leader)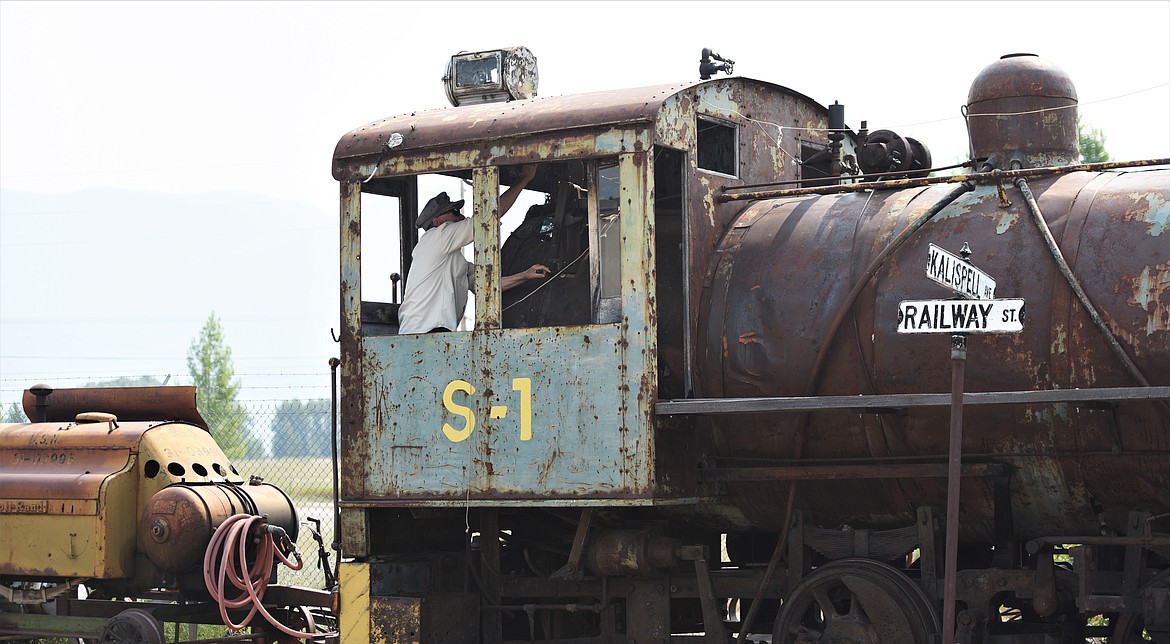 JD Cass, a retired BNSF engineer from Havre, made the trip to Polson for this year's Live History Days at the Miracle of America Museum. Cass drove a 1920s Porter fireless switching engine that was powered by an air compressor since no steam was available. (Scot Heisel/Lake County Leader)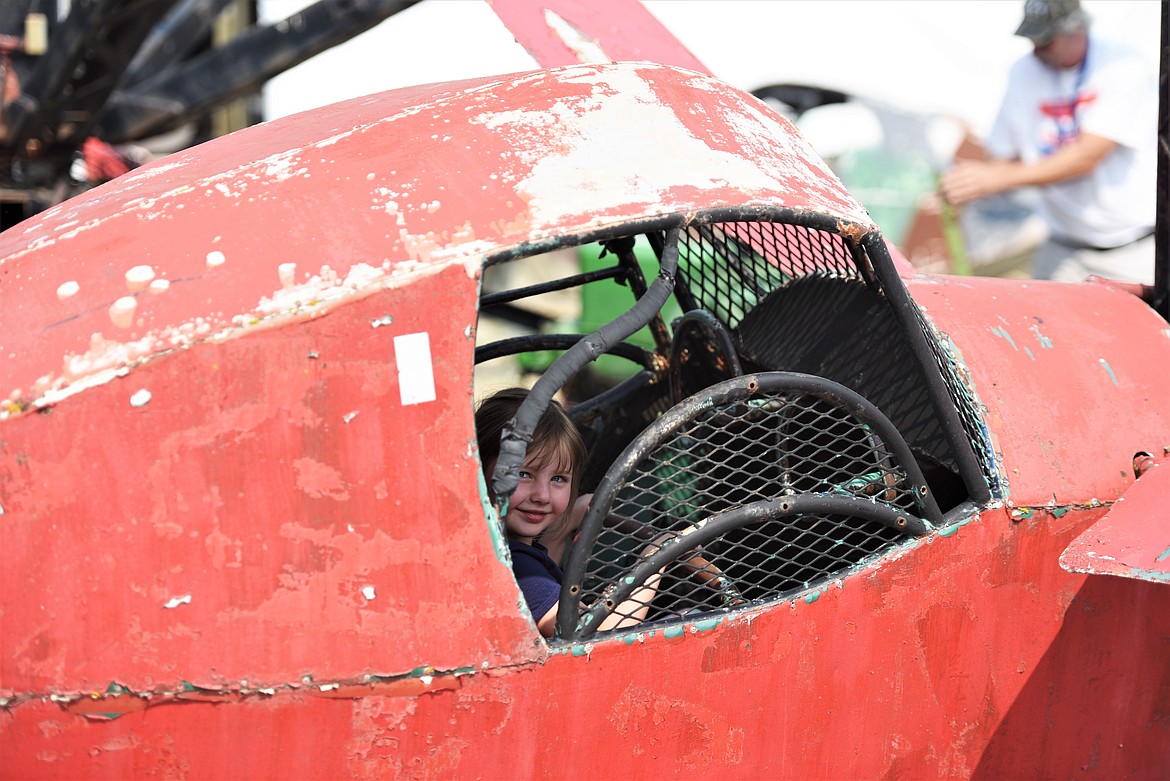 A young lady takes a spin on the Fly-a-Plane ride on the grounds of the Miracle of America Museum. (Scot Heisel/Lake County Leader)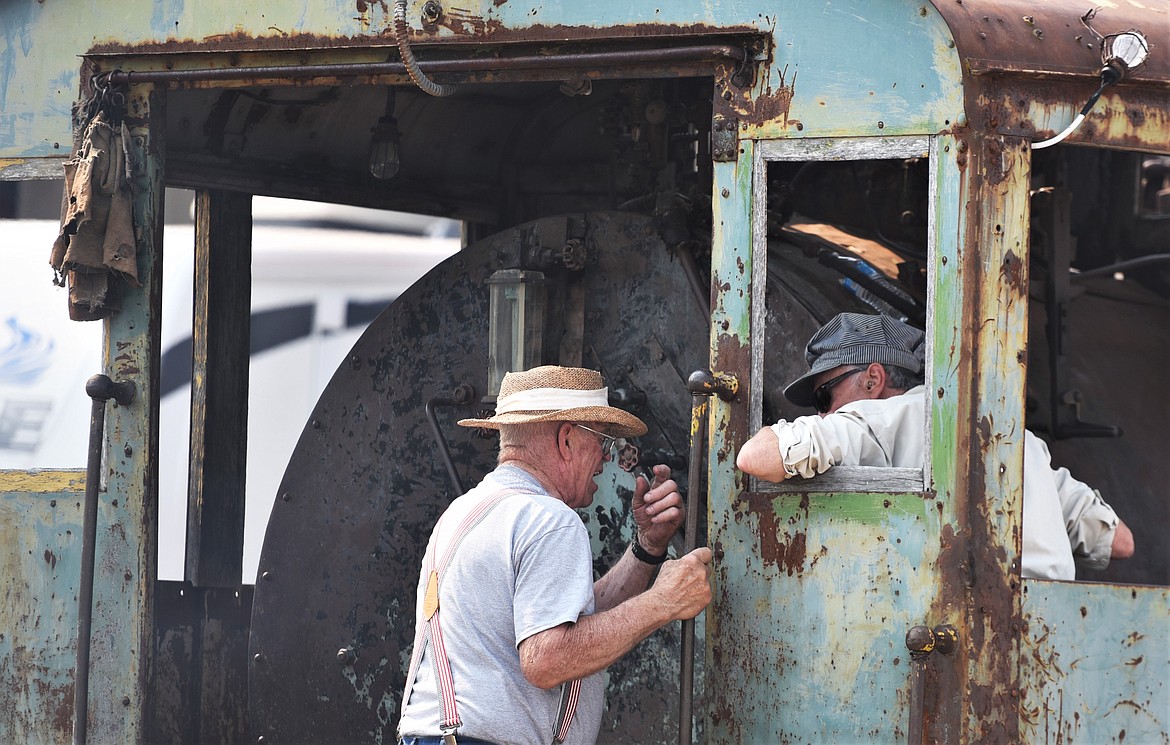 Museum founder Gil Mangels, left, talks with volunteer JD Cass of Havre on Saturday. (Scot Heisel/Lake County Leader)
A vintage pumps churned out water in a constant cycle Saturday. (Scot Heisel/Lake County Leader)
Previous
Next
by
SCOT HEISEL
Lake County Leader
|
July 21, 2021 12:41 PM
The Miracle of America Museum in Polson held another Live History Days event last weekend, with volunteers from all over the region visiting to exhibit old machinery and show off some skills from yesteryear.
Attendance was sluggish at first Saturday morning, but it picked up in the afternoon, when the parking lot was packed.
Founder Gil Mangels wasn't sure exactly how long the museum had been hosting the event.
"More than 30 years," he said.
Those attending were given free rides on a variety of military vehicles, small trains and the popular Fly-a-Plane amusement ride from the 1940s.
Skilled artisans on hand included a leather worker and a pair of blacksmiths.
Inside the main building, patrons could purchase refreshments at the vintage A&W Root Beer bar while listening to live music by Ken Kenmille and friends.
---