Time Capsule: Friends gather at Elmo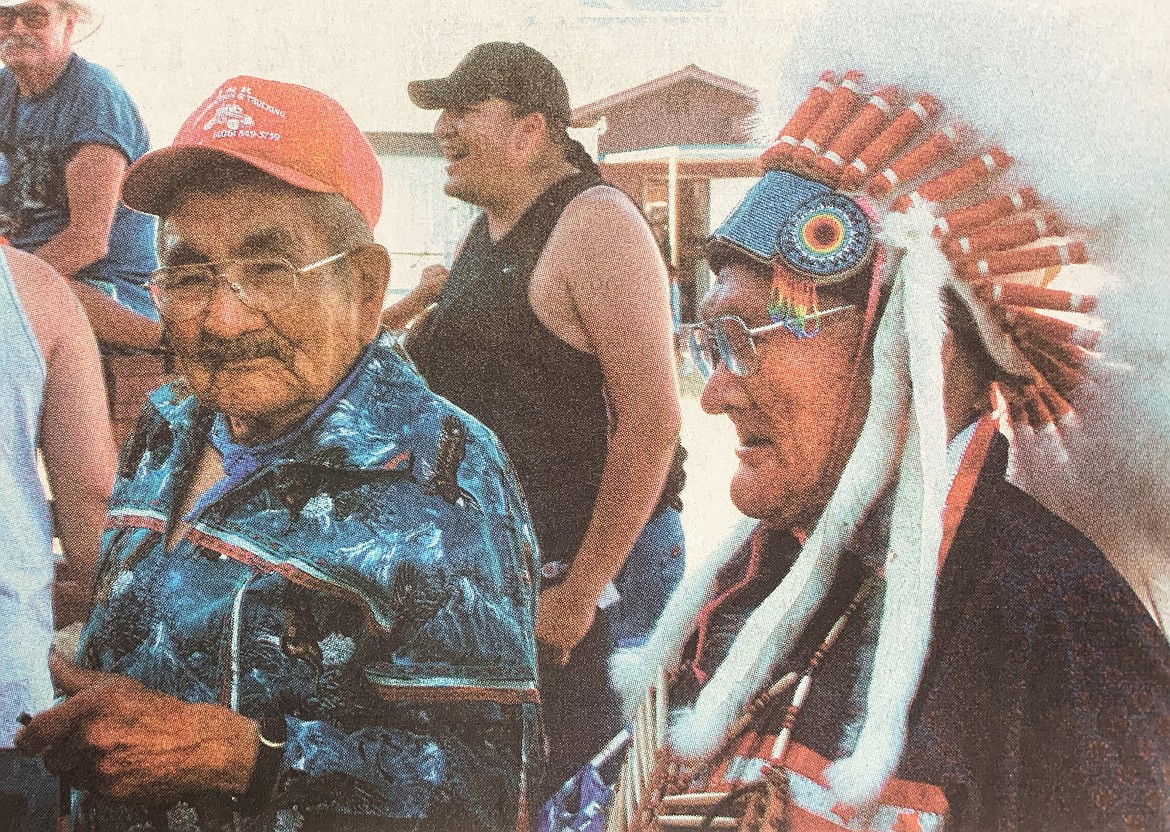 Kootenai War Dance Chief Matt Michel, left, visits with his old friend, Matt David of Bonner's Ferry, Idaho, just before the opening grand entry at the 26th annual Standing Arrow Powwow. (July 24, 2003 Lake County Leader)
by
Lake County Leader
|
July 22, 2021 12:15 AM
This week in Lake County news archives.
Streak snapped
July 17, 2008 Lake County Leader
A streak may have ended last weekend, but the expectations are still growing.
The Mission Valley Mariners' American Legion win streak ended at 22 victories with a 3-2 loss to the Calgary Longhorns on Friday at the John R. Harp Tournament in Kalispell.
The Mariners (45-9) went on to win their next three games and revived comparisons to last year's championship squad.
From Ronan to China
July 21, 1994 Lake County Leader
Sarah Gardner of Ronan is part of the Ricks College Dance Showcase USA, a troupe consisting of 25 dancers and a five-piece bluegrass band, which will participate in three folk dance festivals next month with an encore appearance in China.
Top fiddler
July 28, 1983 Flathead Courier
Defending state champion Dick Barrett of Roundup fiddled his way to another state title Saturday in Polson at the Montana Fiddlers Contest.
Polson residents May Kirsch and Bernie Rasmusson each finished in the final top 10 during the championship round. Kirsch won third place while Rasmusson, a former state champion, placed sixth.
Slim Collins of Polson was named the top accompanist. More than 2,000 people attended the Saturday night session in the Polson Middle School gymnasium.
Barrett, in addition to his back-to-back state titles, has won the national title four times and was the first runner-up seven times in national competition.
---