All state softball list includes four Lady Pirates and a Maiden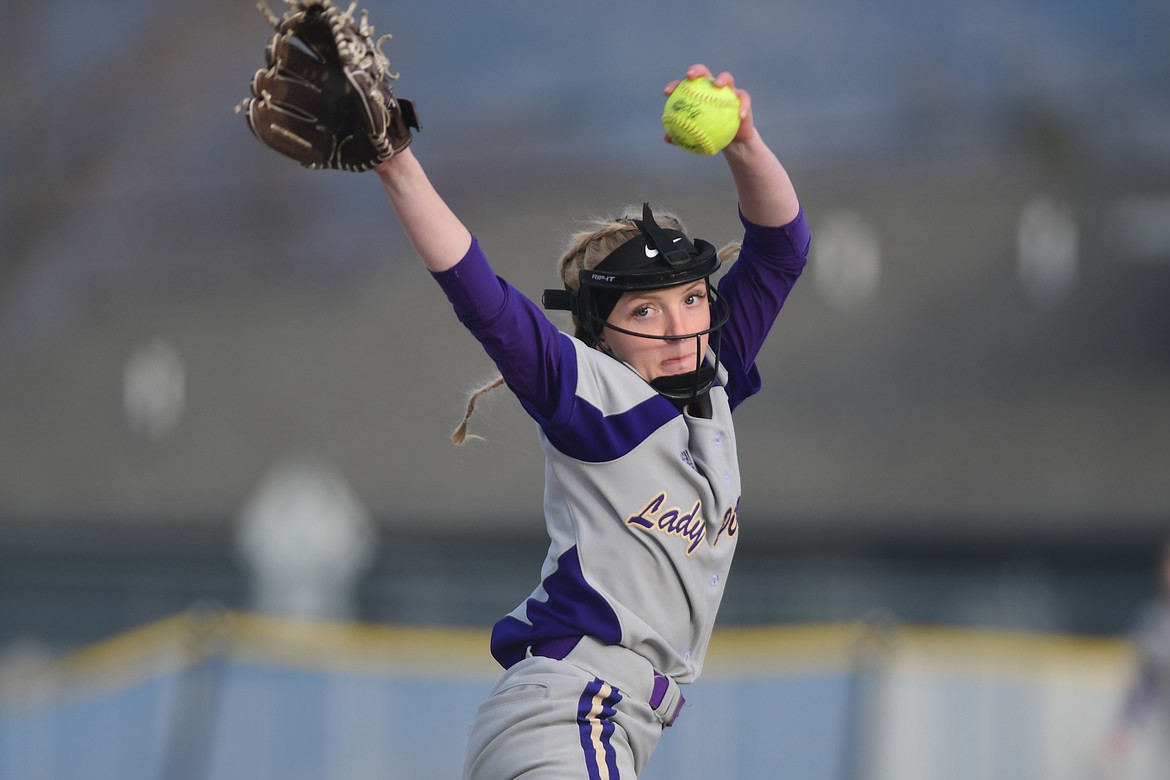 Katelyne Druyvestein winds up for a pitch against Columbia Falls. (Teresa Byrd/Hungry Horse News)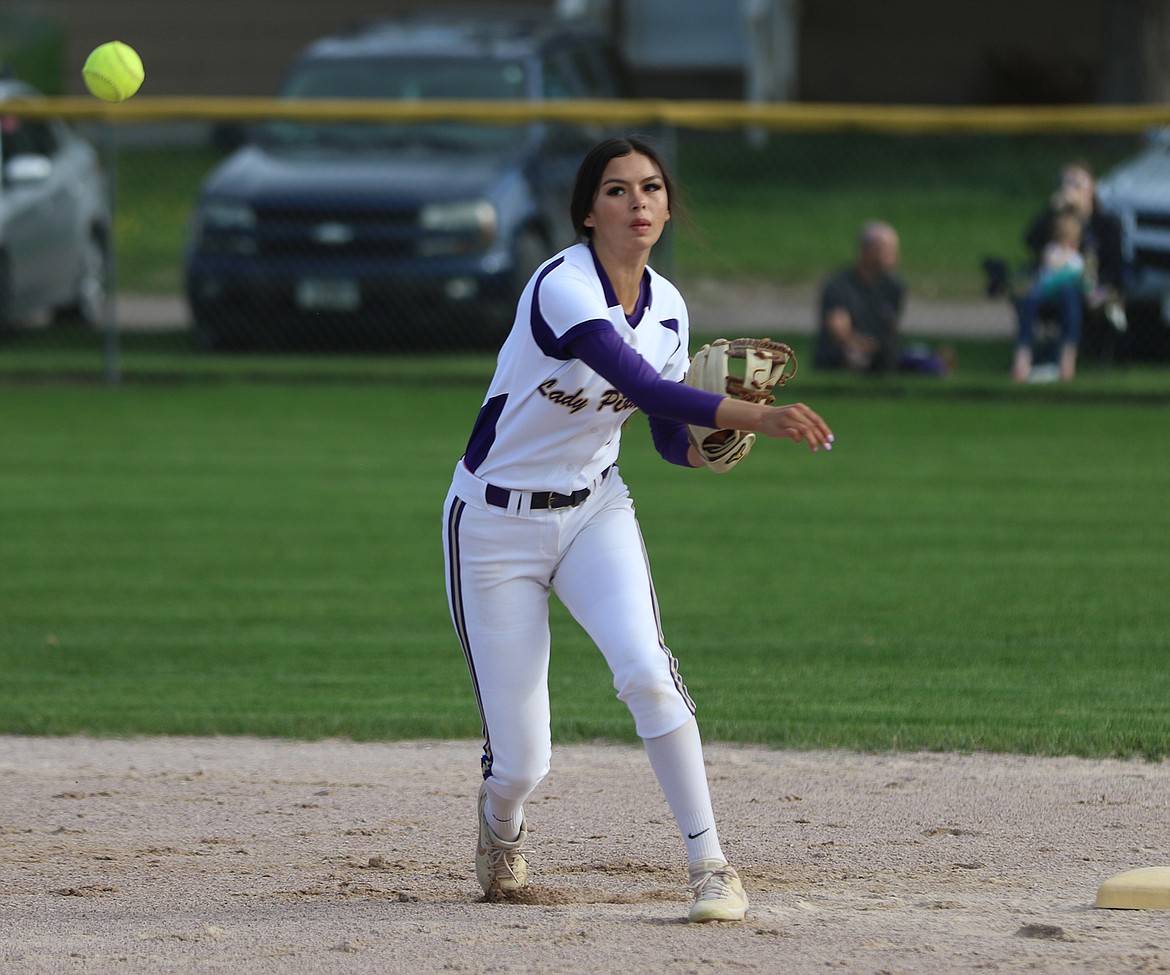 Polson shortstop Josie Caye makes a throw to first base against Flathead. (Courtesy of Bob Gunderson)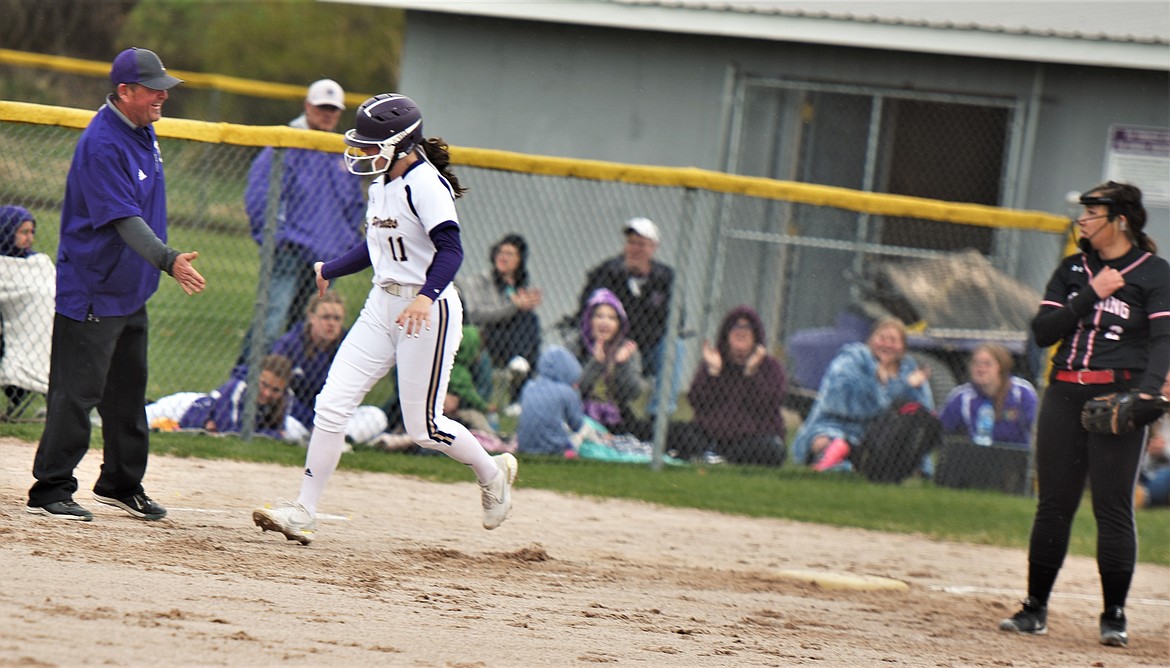 Lexy Orien greets head coach Jami Hanson at third base after hitting a two-run home run against Browning. (Scot Heisel/Lake County Leader)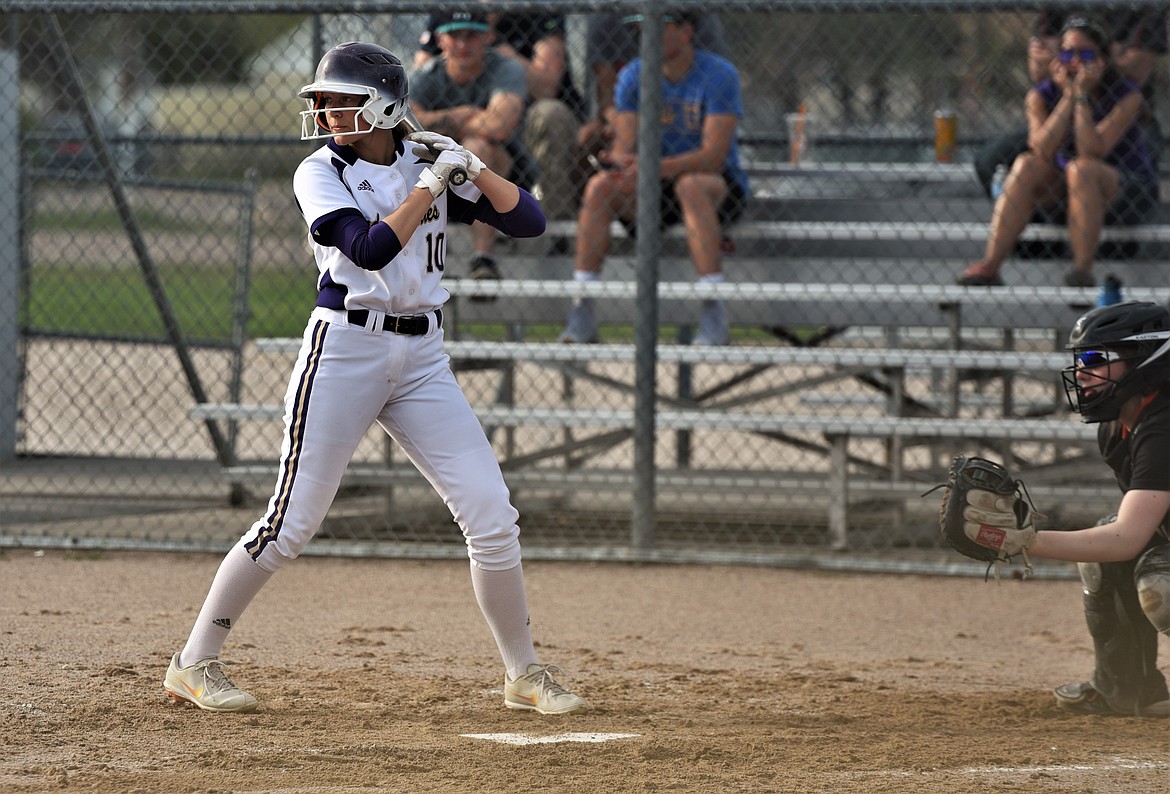 McKenna Hanson prepares for a pitch against Flathead. (Scot Heisel/Lake County Leader)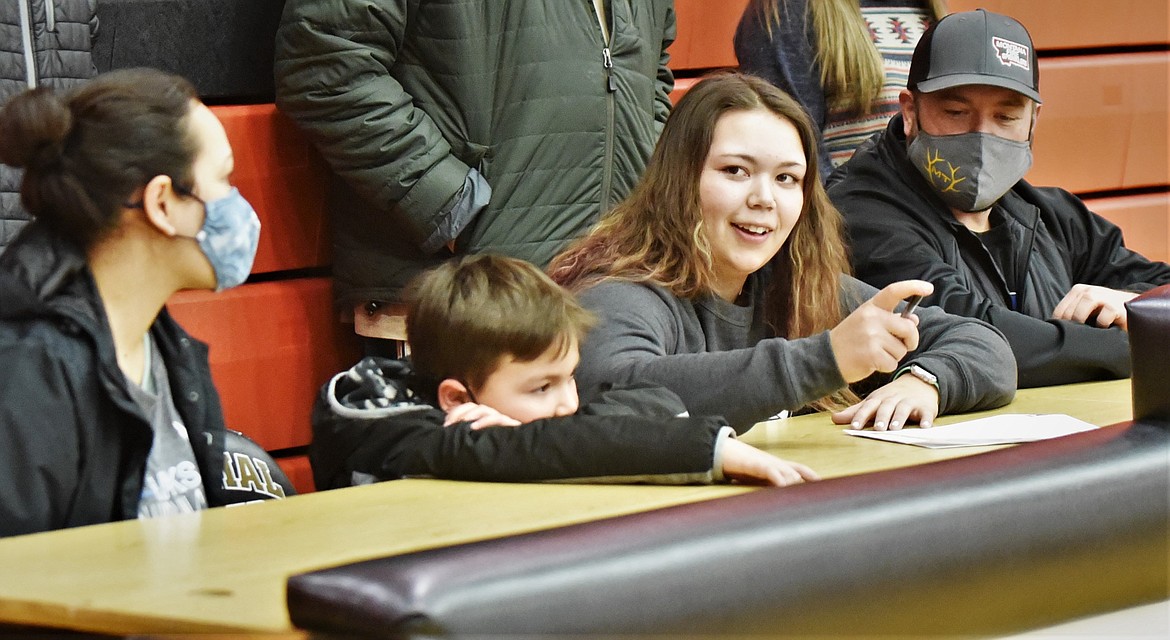 Ronan senior Macao Jackson signed a letter of intent in February to play softball at Columbia Basin College in Pasco, Wash. (Scot Heisel/Lake County Leader)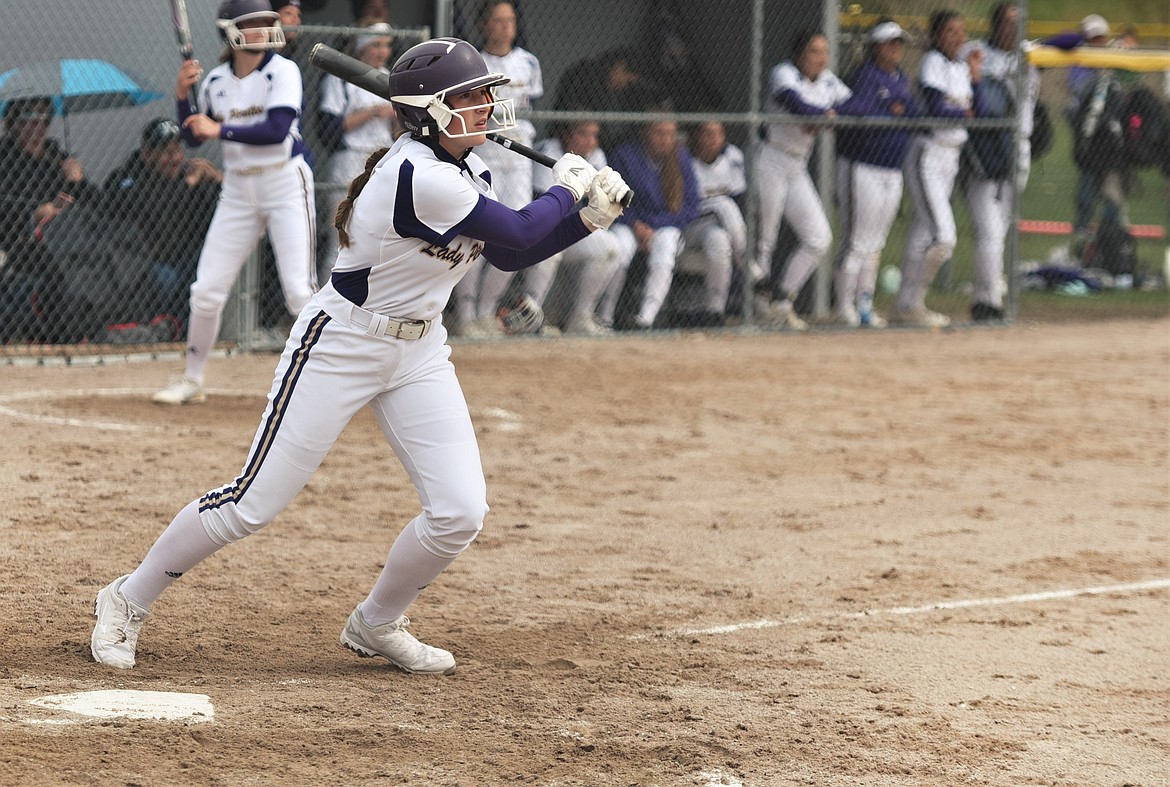 Kobbey Smith heads toward first base after smacking a liner to right field against Browning. (Scot Heisel/Lake County Leader)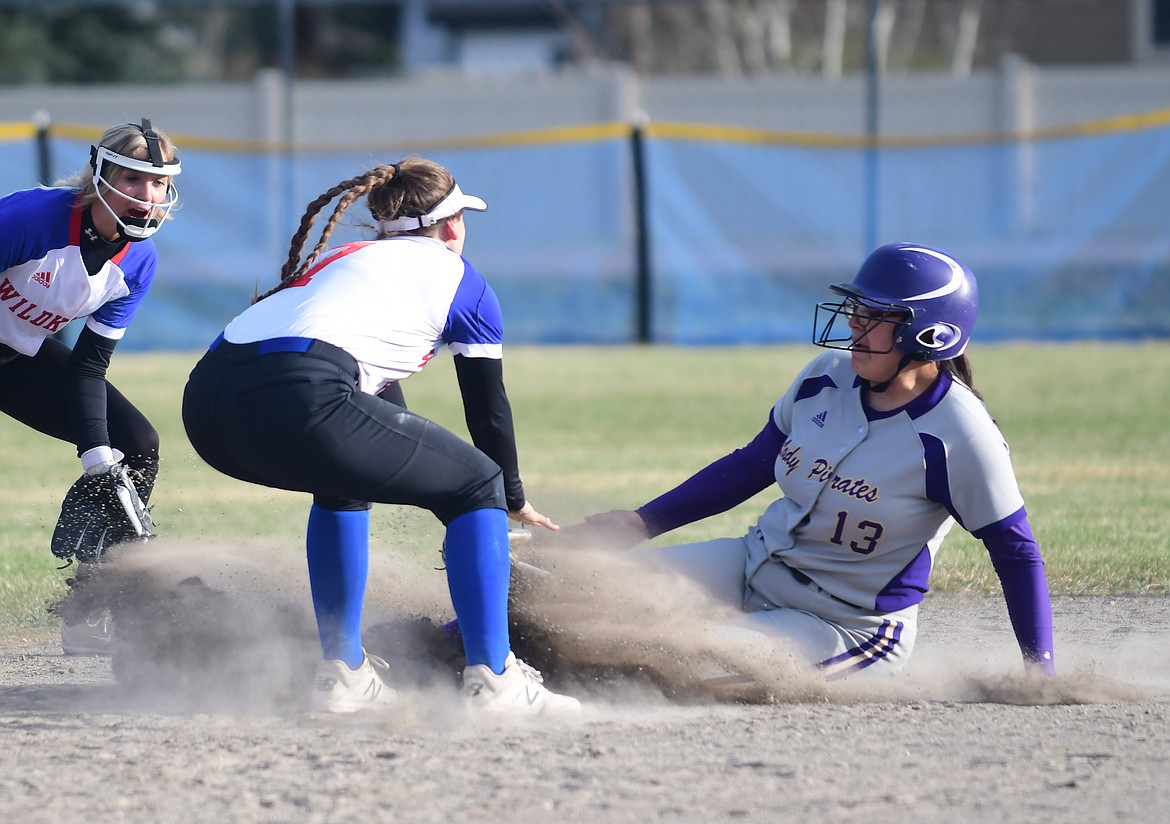 Mossy Kauley slides into second base against Columbia Falls. (Teresa Byrd/Hungry Horse News)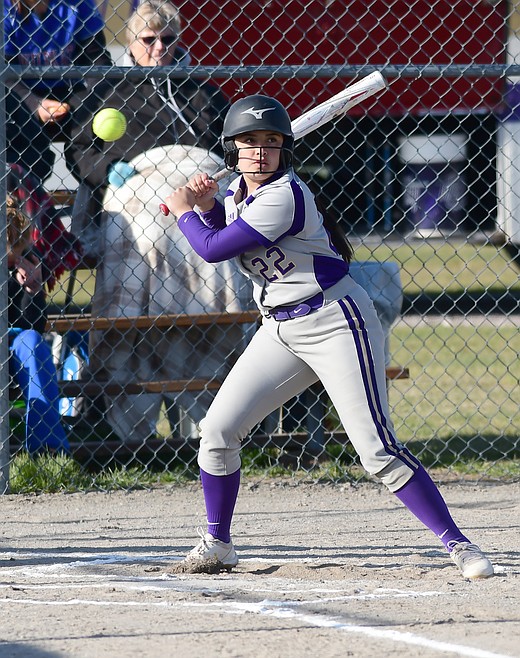 SaVanna Carpentier takes a pitch against Columbia Falls. (Teresa Byrd/Hungry Horse News)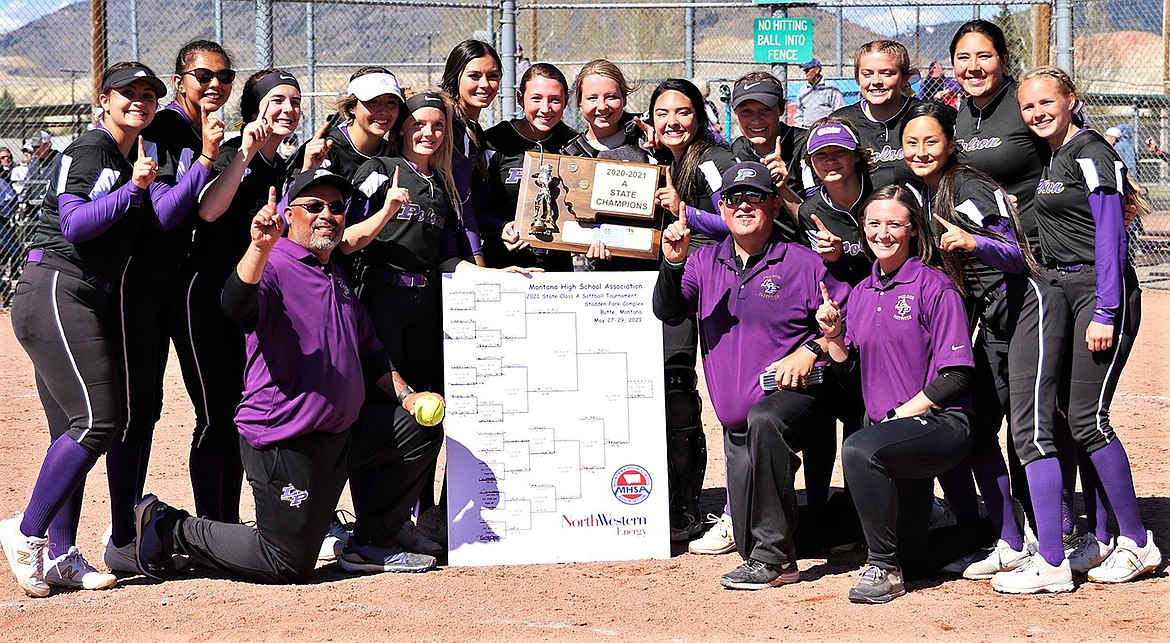 The 2021 Class A state champion Polson softball team. (Courtesy of Bob Gunderson)
Previous
Next
by
Lake County Leader
|
June 8, 2021 3:05 PM
Five Lake County softball players, including four from state champion Polson, are among eight Northwest A athletes named to the 2021 all state list announced last week.
Junior pitcher Katelyne Druyvestein was named the Northwest A Conference's Most Valuable Player to go with all conference first team and all state honors. Druyvestein finished the season with a record of 22-1-1 and went 4-0 with 49 strikeouts in 30 innings and a 0.70 ERA during the state tournament in Butte. She also had a .357 batting average and drove in a pair of runs with a triple during the tournament.
Joining Druyvestein on the all-state team are Lady Pirates Lexy Orien, a senior catcher; senior shortstop Josie Caye; and freshman outfielder Mckenna Hanson, whose batting average exceeded .500 during her freshman season.
Orien ended her career with 18 home runs, good for third place in school history.
It's the second all state designation for Caye, and her third time on the all conference list. She scored more than 100 runs and drove in more than 100 over the course of her career.
Ronan's Macao Jackson, a senior pitcher and corner infielder, also was named to the all state team, along with Alyssa Blankenship and Aspen Dawson of Columbia Falls and Libby's Taylor Munro.
Jackson ends her career as a two-time all state pitcher with 200 career strikeouts and a career batting average nearing .450.
Jami Hanson of Polson was named Northwest A Coach of the Year after navigating the Lady Pirates to a record eighth state title, the program's first since 2012.
Individual programs are allowed a maximum of four all state designations.
Rounding out the Northwest A all conference first team are Polson senior third baseman Kobbey Smith and Columbia Falls sophomore Syd Mann.
Smith tied with Orien for the team lead this season with 43 RBI. It's her second all conference nod.
Polson seniors SaVanna Carpentier (second base) and Mossy Kauley (first base) were named to the Northwest A second team, which also includes Ronan junior Kiara Sherman.
Carpentier finishes her career as a two-time all conference player. Kauley drove in the game's only run in a 1-0 win over Laurel in the undefeated semifinal game at state.
Receiving all conference honorable mention nods were juniors Anna Vert and Turquoise Pierre of Polson, and Ashlee Welker of Ronan.
Northwest A Coach of the Year
Jami Hanson, Polson
First team Northwest A and all state honors
Katelyn Druyvestein, Jr., Polson (conference MVP)
Lexy Orien, Sr., Polson
Josie Caye, Sr., Polson
Mckenna Hanson, Fr., Polson
Macao Jackson, Sr., Ronan
Alyssa Blankenship, Sr., Columbia Falls
Aspen Dawson, So., Columbia Falls
Taylor Munro, Jr., Libby
First team Northwest A
Kobbey Smith, Sr., Polson
Syd Mann, So., Columbia Falls
Second team Northwest A
SaVanna Carpentier, Sr., Polson
Mossy Kauley, Sr., Polson
Kira Sherman, Jr., Ronan
Abbie Darsow, Jr., Columbia Falls
Haylee Lawrence, Jr., Columbia Falls
McKenna Rensel, Sr., Columbia Falls
Destinee Crawford, So., Libby
Bethany Thomas, Sr., Libby
Gianna Vickers, Sr., Libby
Northwest A honorable mention
Anna Vert, Jr., Polson
Turquoise Pierre, Jr., Polson
Ashlee Welker, Jr., Ronan
Kayley Svendsbye, Sr., Libby
Jossalyn White, Fr., Libby
---