Fire destroys building at Miracle of America Museum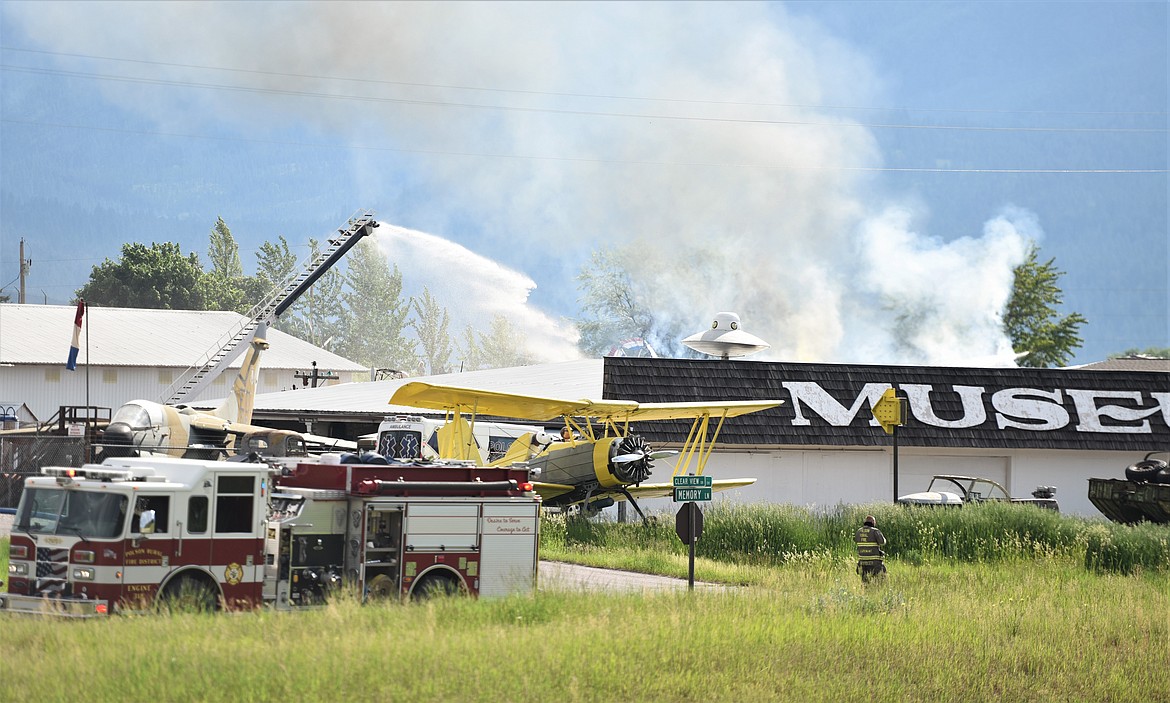 Fire response crews from Polson and beyond responded to a structure fire at the Miracle of America Museum in Polson around 9 a.m. Friday. (Scot Heisel/Lake County Leader)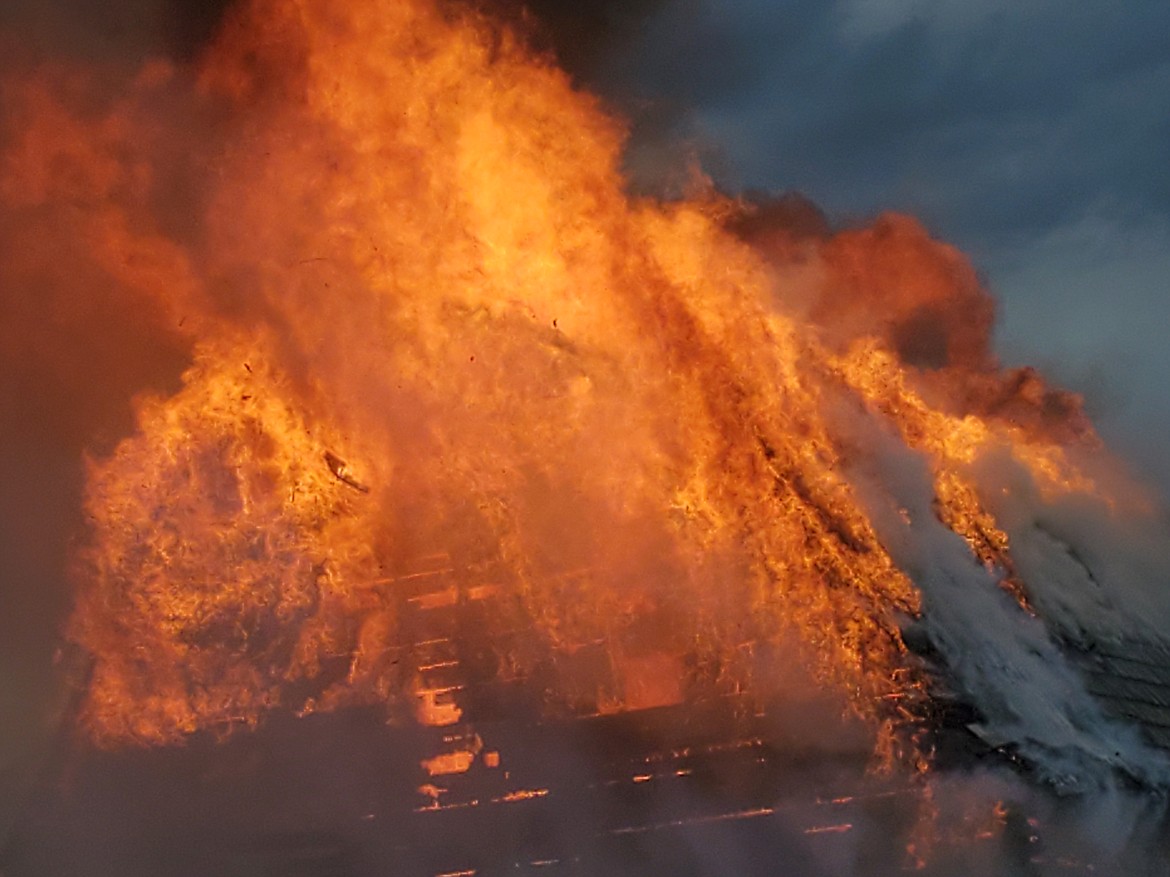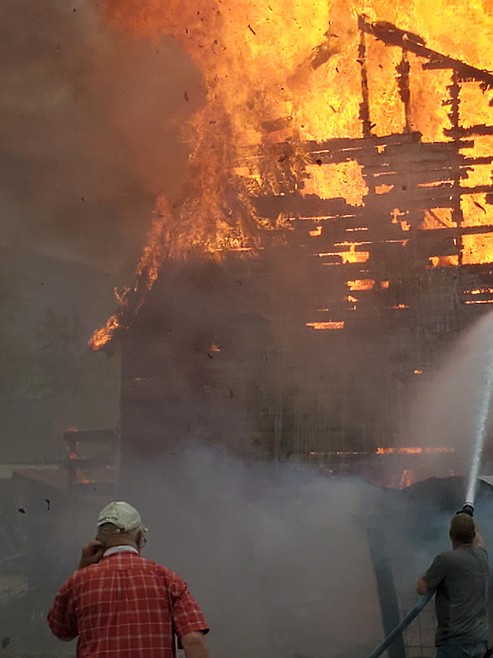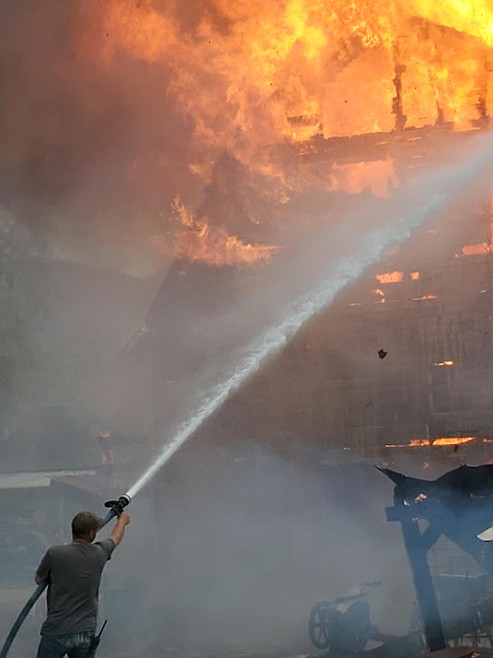 Fire crews spray a barn on fire at the Miracle of America Museum on Friday. (Courtesy of John Hart)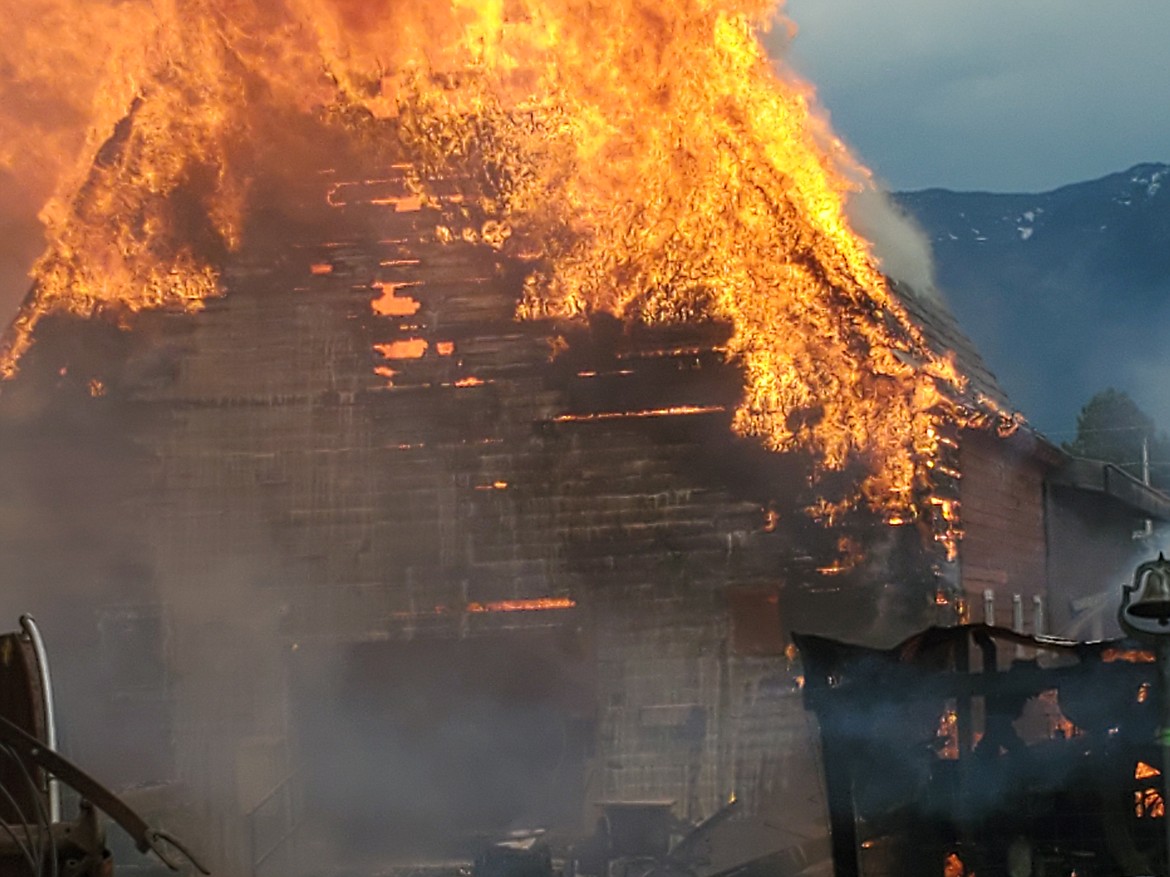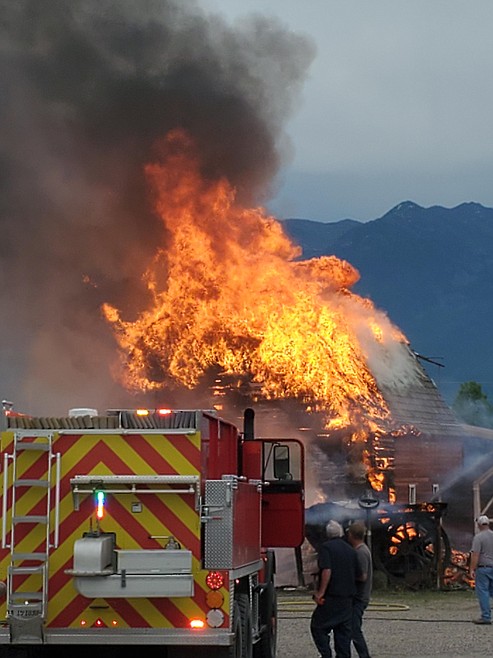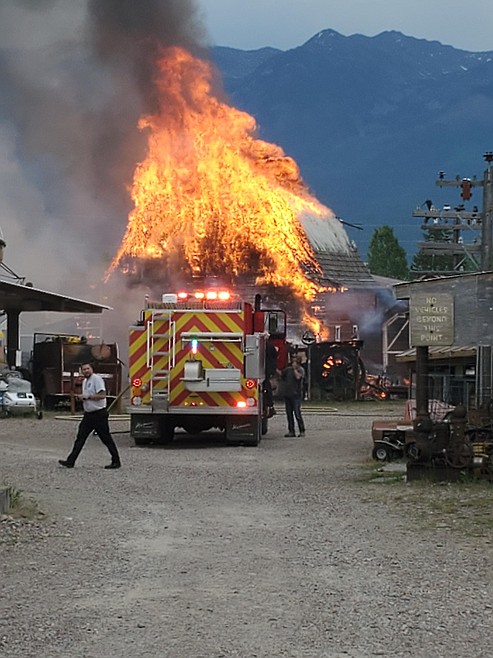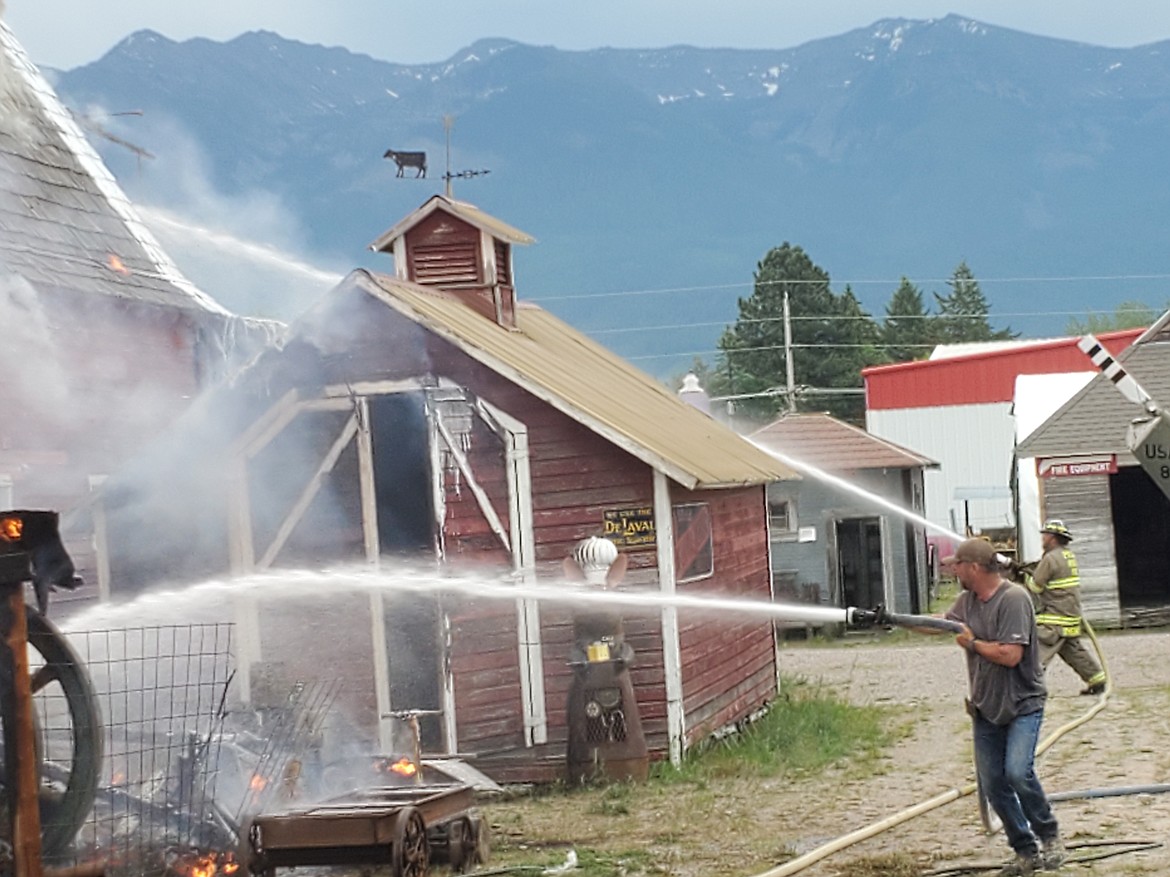 Previous
Next
by
SCOT HEISEL
Lake County Leader
|
June 6, 2021 12:41 PM
Emergency response crews were called to a structure fire at the Miracle of America Museum just south of Polson around 9 a.m. Friday.
The fire originated in a barn-like building just behind a separate building that serves as the museum's entrance.
The blaze was the result of "accidental human cause," according to Polson Rural Fire Department Chief Gordon Gieser. He said crews were able to contain the blaze to the building of origin and an adjacent smaller structure.
The museum is located at 36094 Memory Lane in Polson. Gil and Joanne Mangels founded the Miracle of America Museum in 1981, according to the museum's website.
The museum is a collection of thousands of artifacts of American history scattered throughout dozens of buildings over 4.5 acres of land. The collection includes antique military vehicles, firearms, motorcycles, dolls, toys, cars, boats and thousands of pieces of war memorabilia. The museum also hosts an annual Live History Days event each July.
Gil Mangels announced on Facebook that the affected buildings were "the 1936 barn and a close ag building that were a total loss with many rare agriculture antiques seriously damaged or destroyed."
The museum remains open from 9 a.m. to 5 pm. daily.
Polson Police officers blocked off the entrance to nearby Walmart to clear space down a frontage road for a fire hose.
The Polson city boundary runs between Walmart and the museum, and the closest source of water for firefighters is the south end of the Walmart parking lot. Crews ran a hose from the parking lot down Memory Lane, a frontage road, about a quarter of a mile to the fire.
"We started with a tank attack, then transitioned to hydrant supply," once the hose was connected and extended to the museum, Chief Gieser said.
Gieser said the building was full of antiques and it will take some time to determine a damage estimate. The museum is operated as a nonprofit, and Gieser said he believes detailed inventories of the museum's collection will be made available to investigators.
He said many of the buildings on site are insured, but the one that burned Friday is not.
Multiple agencies responded to the fire, including Polson Rural Fire, Polson City Fire, Polson Police, Polson Ambulance, the Lake County Sheriff's Office and members of the Chief Cliff Volunteer Fire Department.
---