Vernon Edward Frisk, 78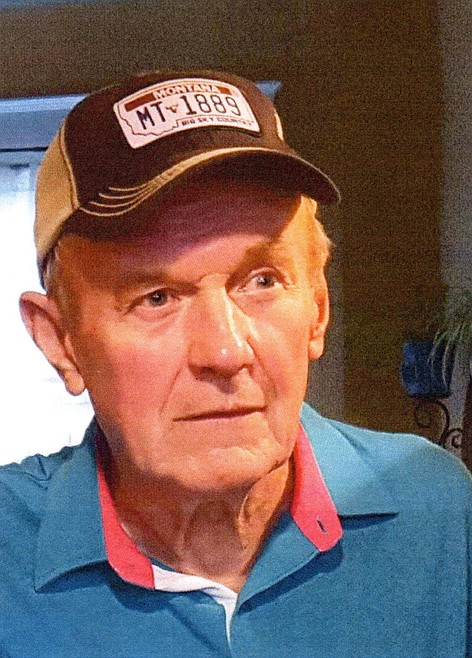 Vernon Edward Frisk, 78, passed away May 29, 2021 of complications from a long battle with Parkinson's disease. Vern was born March 23, 1943 in Valley City, N.D. to Walter and Margaret Frisk. His mother was killed in a car wreck when he and his siblings were all at a very tender age. They then went to live with their grandparents in Everett, Wash. Childhood was hard for the Frisk kids but his grandparents did the best for them with what they had.
He delivered papers as a teenager and then found his true passion, driving logging trucks and semis, which his father got him into. He would go on to do this for 50 years. He loved driving trucks, whether it was logging or long haul and equipment. Vern married Laura Jo Heller in March 1963 in Washington. They brought their young family to the beautiful state of Montana. They then divorced early on in 1989.
Vern loved being in the woods, whether it was hauling logs or hunting with his kids or his lifetime friend, Allen Jones. He also loved watching his kids and grandkids rodeo, which they did very well at.
In July of 1989 Vern married Leona Carpenter Rose in Pablo. She then became his lifelong hauling partner, where they would occasionally go from coast to coast.
Vern is survived by his wife, Leona; his children, Tom (Val) Frisk, Terry (Danielle) Frisk, Sharon (Paul) Guenzler and Carol (Bryce) Heimark; stepchildren Jerrod (Jenica) Rose, Stephanie (Shawn) Davis and Verner (Caitlyn) Rose; grandchildren Korrie, Marty, Sarah, Levi, Nichele, Grey, Kimberly, Braydon, Brielle and Taelyn; step-grandkids Paker, Kendra, Emily, Dugan, Paige, Natalee, Diezel, Remy and Madalynn; and great-grandchildren Cambri, Rhett, Sidney and Casey. He is also survived by sisters Betty Christofferson, Betty Tanis Peters and Barbara Griffith, and his uncle, Ralph Compson.
Vern was preceded in death by his parents, Walter and Margaret, brother Kenny Frisk and sister Louise.
A graveside service will be held at 1 p.m. Friday, June 11 at the Ronan Cemetery, also known as Mountain View Cemetery. There will be a luncheon to follow at the Round Butte Clubhouse. The family would like to thank Shrider-Thompson Funeral Home for all their care of Vernon and the family. Donations can be made in Vern's name to Parkinson's Foundation Pacific Northwest Chapter, Attn: Donor Services, 200 SE First St., Suite 800, Miami, FL 33131.
Messages of condolences may be shared with the family at www.shriderthompson.com. Arrangements are under the care of Shrider-Thompson Funeral Home.
---