Photos: SKC class of 2021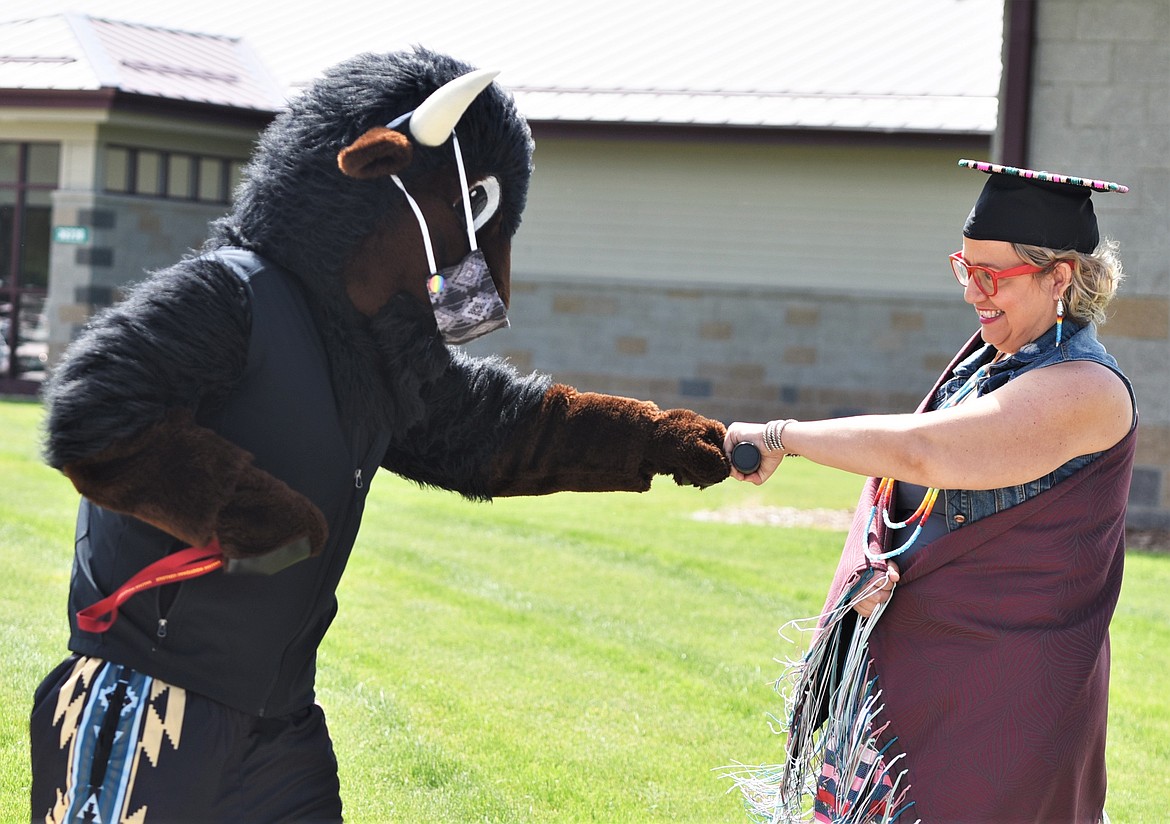 SKC mascot Stewie the Bison congratulated recent graduates Saturday. (Scot Heisel/Lake County Leader)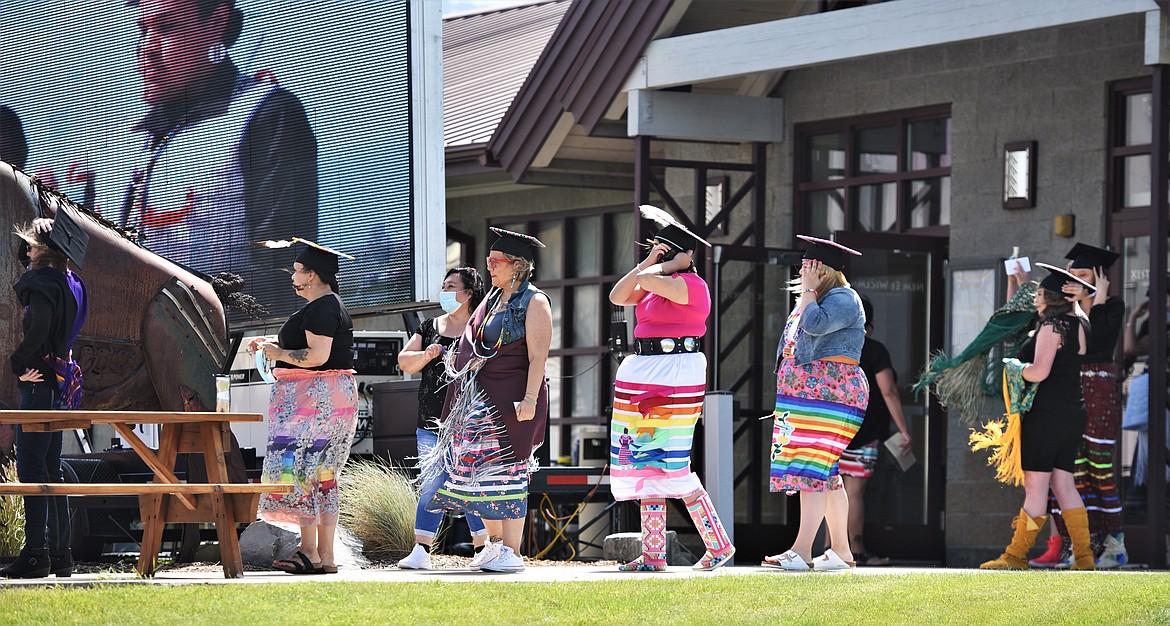 Salish Kootenai College graduates head in single file toward the stage where they received their diplomas and certificates Saturday in Pablo. (Scot Heisel/Lake County Leader)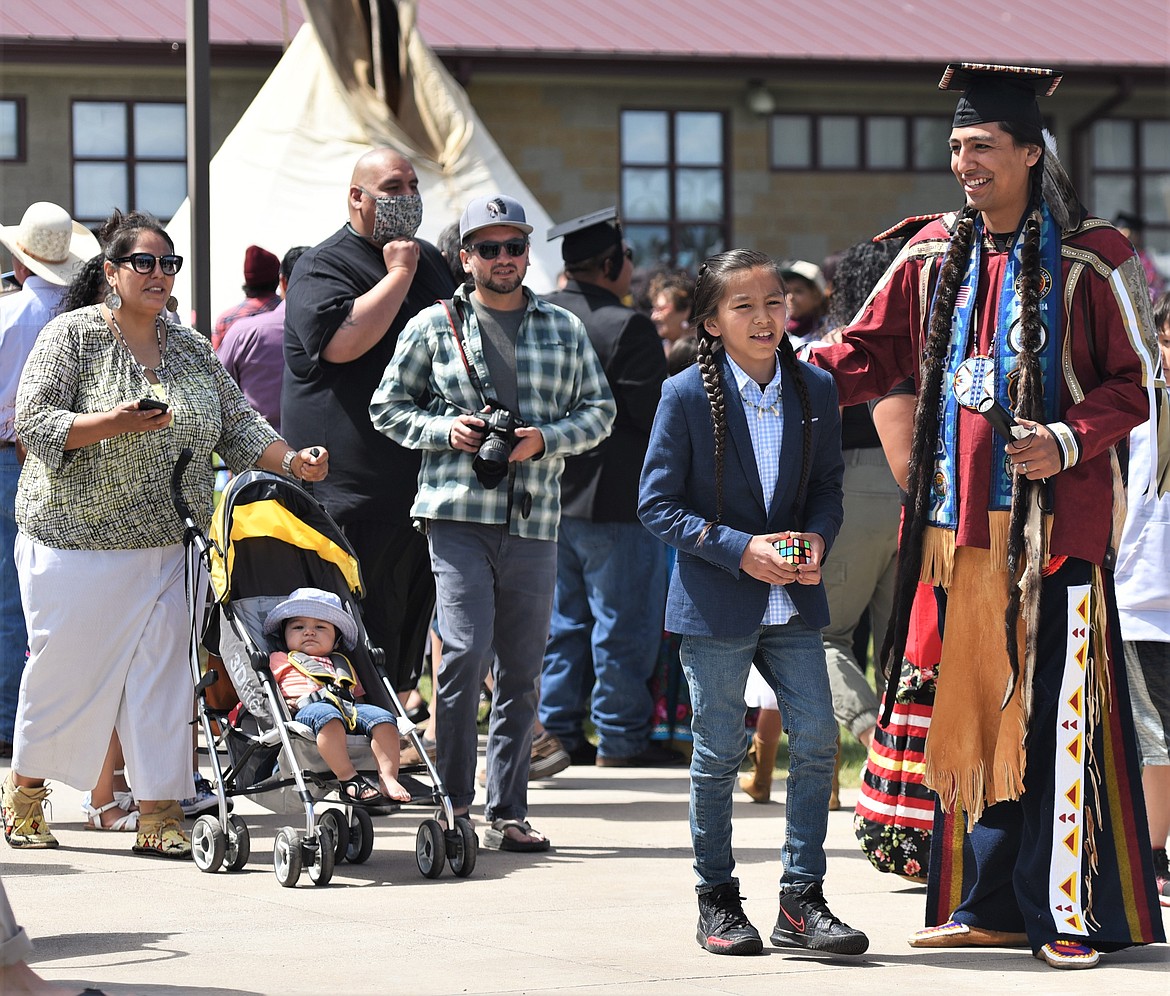 A recent graduate soaks up the day during Saturday's graduation ceremony at Salish Kootenai College in Pablo. (Scot Heisel/Lake County Leader)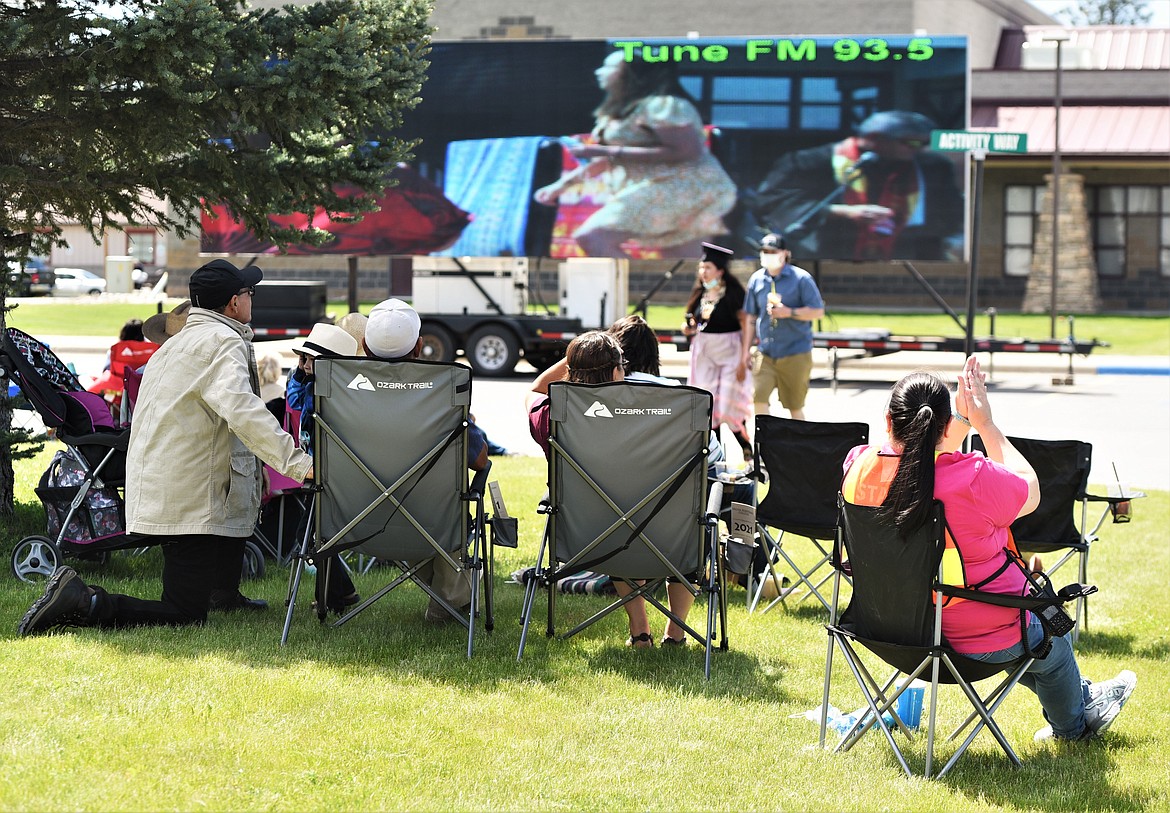 A large screen projection of Saturday's ceremony was available near the northeast parking lot in an effort to keep audience members spread out. (Scot Heisel/Lake County Leader)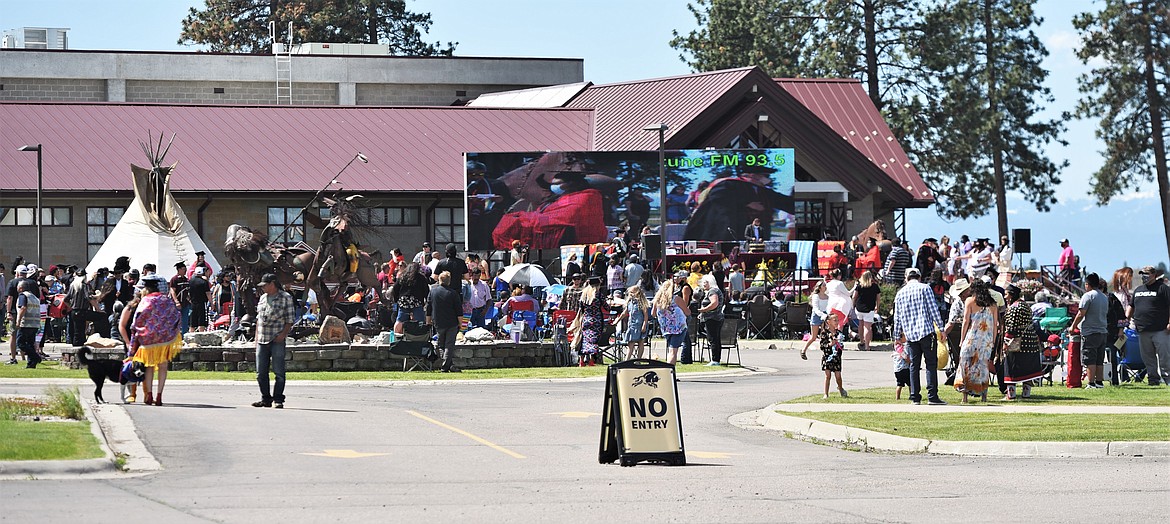 Spectators and graduates mingle in front of the stage during Saturday's ceremony. (Scot Heisel/Lake County Leader)
Previous
Next
by
SCOT HEISEL
Lake County Leader
|
June 9, 2021 2:45 PM
PABLO — More than 200 students officially earned bachelor's degrees, associate degrees or certificates of completion Saturday from Salish Kootenai College.
The ceremony was held outside at the entrance of the Joe McDonald Health and Fitness Center. It was projected on large screens and broadcast on radio in an effort to keep participants and spectators spread out amid the ongoing COVID-19 pandemic.
Audience members were encouraged to view the ceremony from their vehicles in the parking lot.
The weather was warm and beautiful, and there were smiles aplenty.
---