Mission graduates share sage advice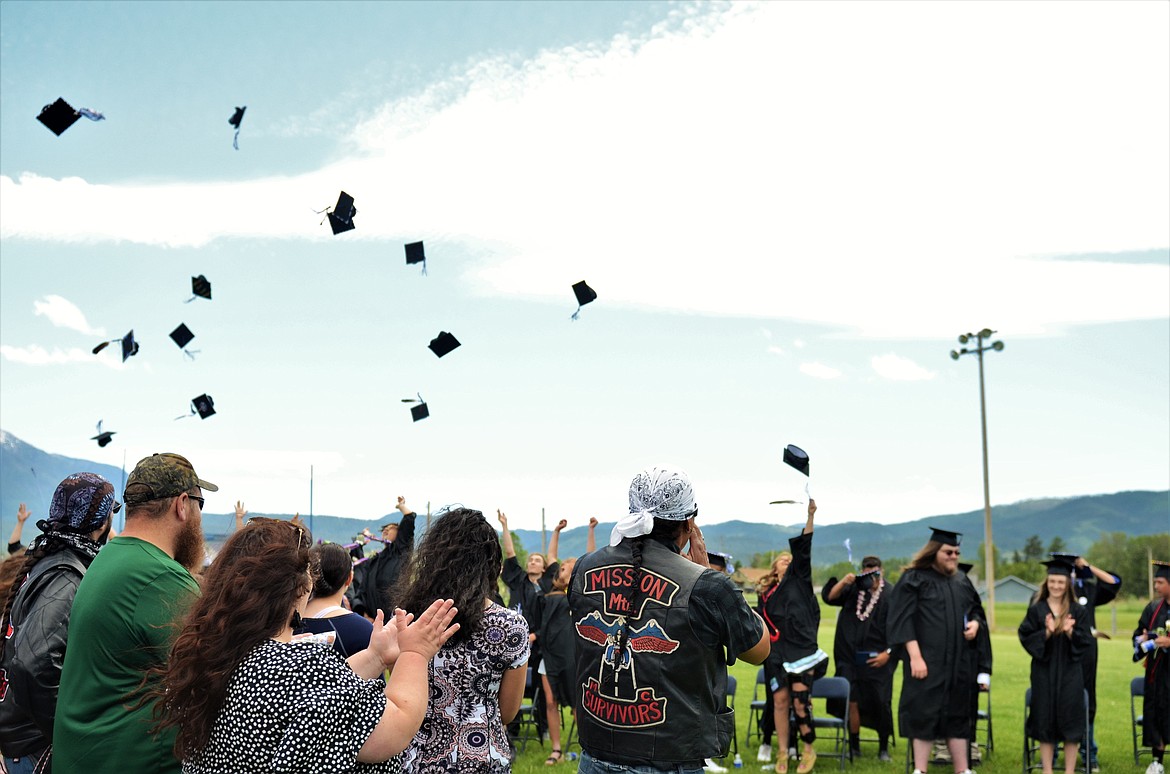 Graduates toss their caps during Mission High School's graduation ceremony Saturday in St. Ignatius. (Carolyn Hidy/Lake County Leader)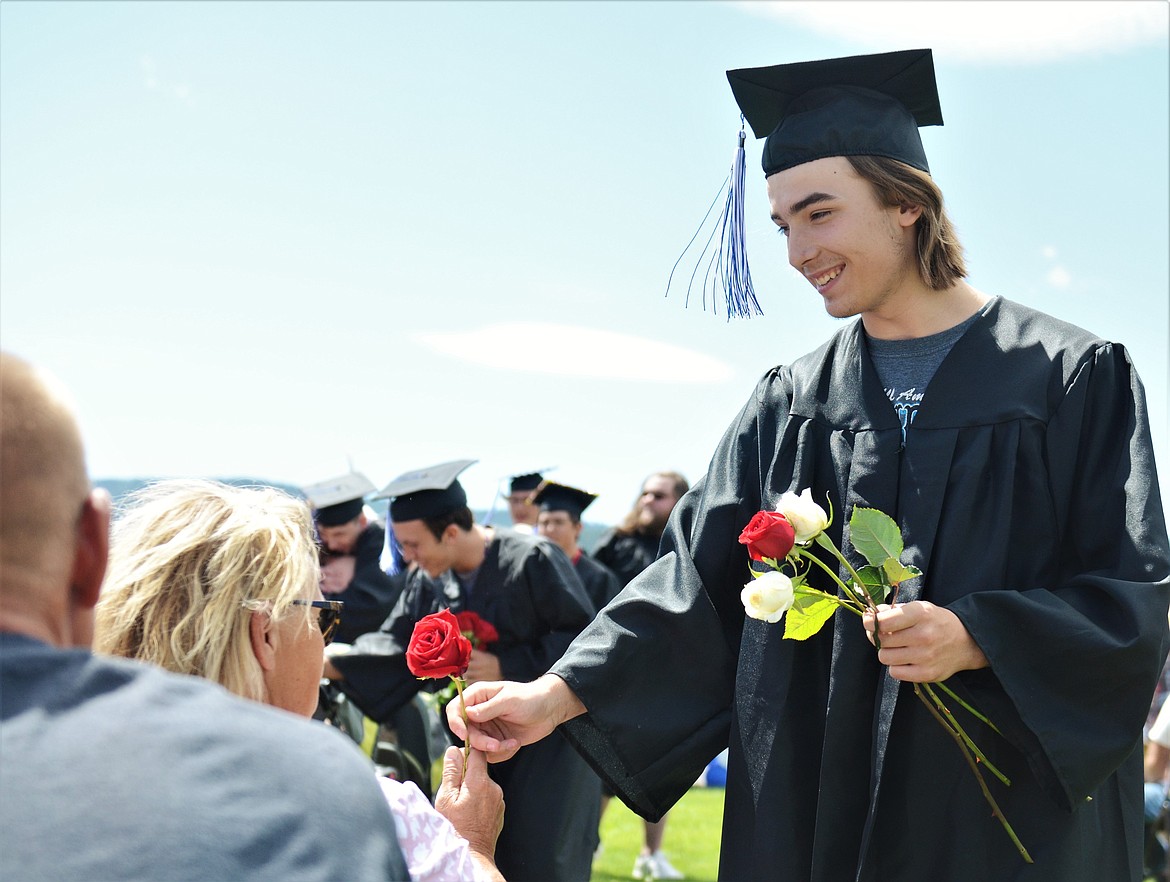 Mission High School seniors handed out roses to thank those who supported them along the way. (Carolyn Hidy/Lake County Leader)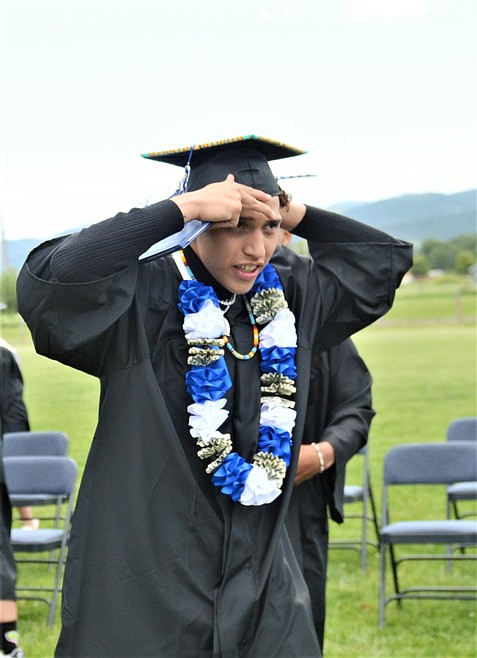 Senior John Komotios adjusts his cap after receiving his diploma Saturday. (Carolyn Hidy/Lake County Leader)
Previous
Next
by
CAROLYN HIDY
Lake County Leader
|
June 10, 2021 12:45 AM
ST. IGNATIUS — Twenty-six graduates tossed mortarboards into the wind as they were honored by family, school and community in a sunny graduation ceremony Saturday at the Mission High School football field.
Speakers included co-valedictorians Sydney Brander and Keana Thomas, and salutatorian Brynn Pule, who thanked their teachers and staff and fellow classmates for their support and friendship.
"We know it was your job, but you guys did so much more," Thomas said of the teachers. "Every student has a teacher that we can go to and know they'll always be there for us, even after we graduate. You set the bar high and challenged us to live up to it."
Jace Matt read snippets of advice from graduating classmates for those who follow in their footsteps. Valuable gems ranged from "Stay in school," "Treat others how you want to be treated," and "Pain is only temporary," to "Keep going, never give up," "Don't be afraid to try new things or you'll regret not doing it later," and "Stay true to yourself, even if you know it's not accepted. You'll be surprised how much better you feel. Know what you stand for and know who you stand for."
Lalo Bravo and Brandon Parker presented tales from as far back as elementary school reflecting the long history these classmates have together.
Also honored at the ceremony with heartfelt thanks and stories from both staff and students were retiring history and social studies teacher Tim Biggs and science teacher John Ligas.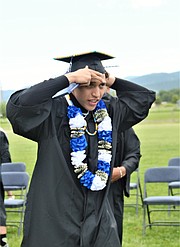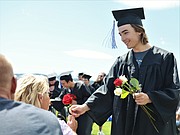 Recent Headlines
---