Polson grads urged to follow their own path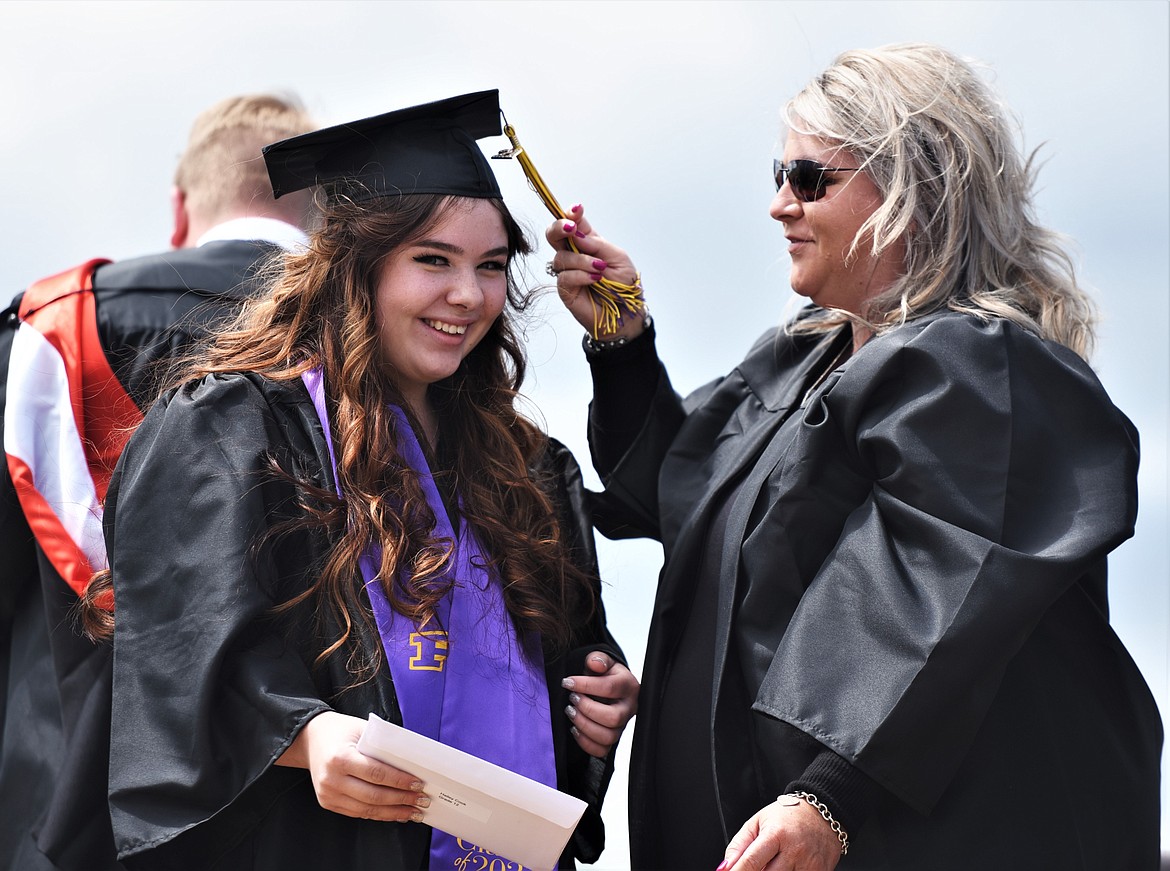 Polson senior Hailey Cook gets a tassel assist from school board chairwoman Chanel Lake as she receives her diploma Saturday. (Scot Heisel/Lake County Leader)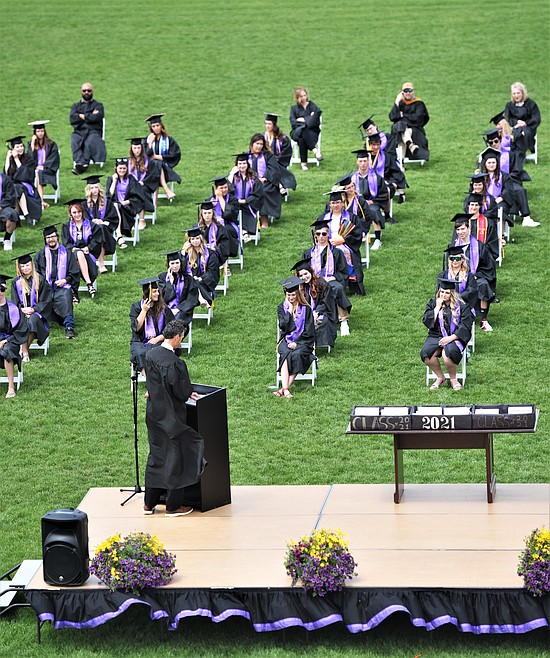 Polson High School science teacher Mike Sitter addresses the class of 2021 Saturday. (Scot Heisel/Lake County Leader)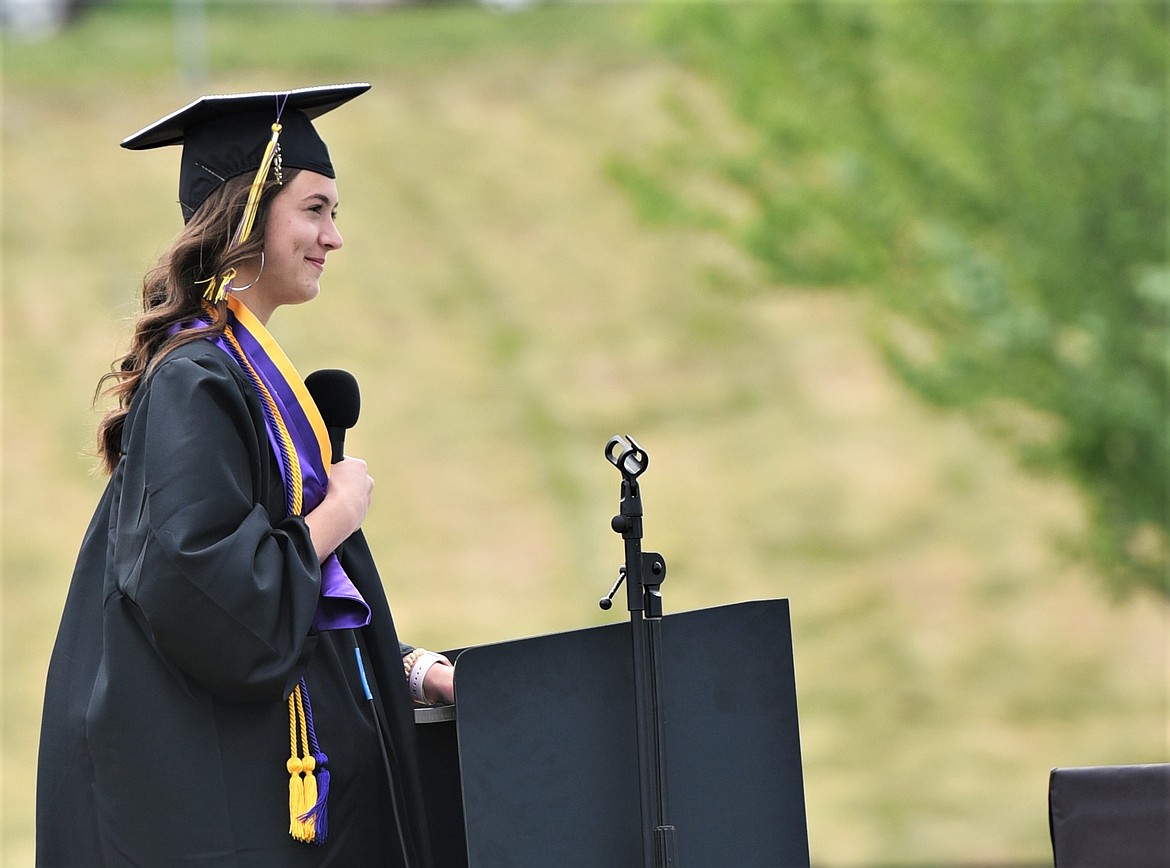 Maggie Todd is one of seven seniors who graduated with a 4.0 GPA and served as valedictorian Saturday. (Scot Heisel/Lake County Leader)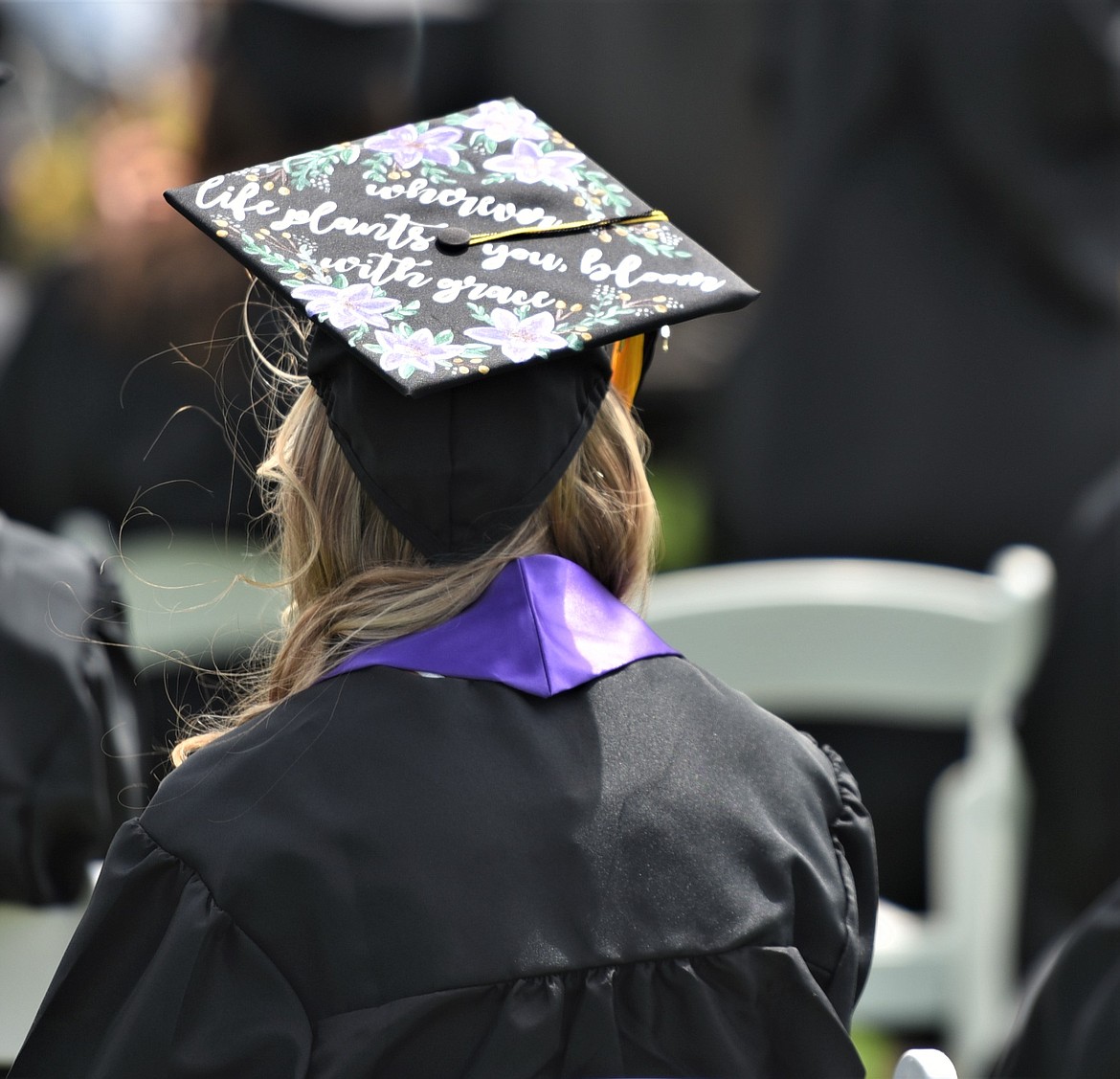 A Polson senior wears a decorated graduation cap with a floral theme. (Scot Heisel/Lake County Leader)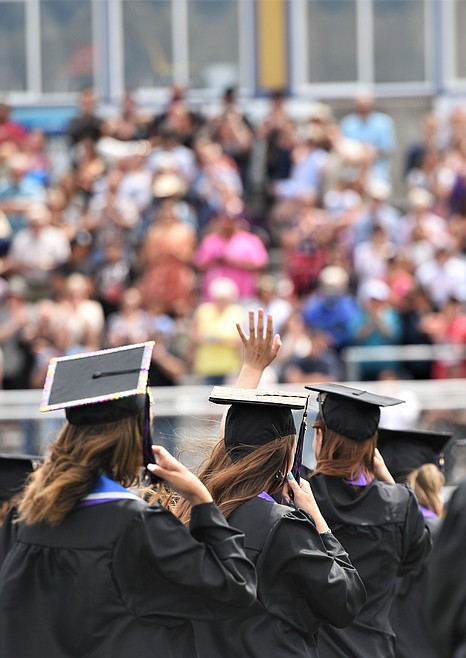 A Polson senior waves toward the audience in the stands during Saturday's graduation ceremony on the football field. (Scot Heisel/Lake County Leader)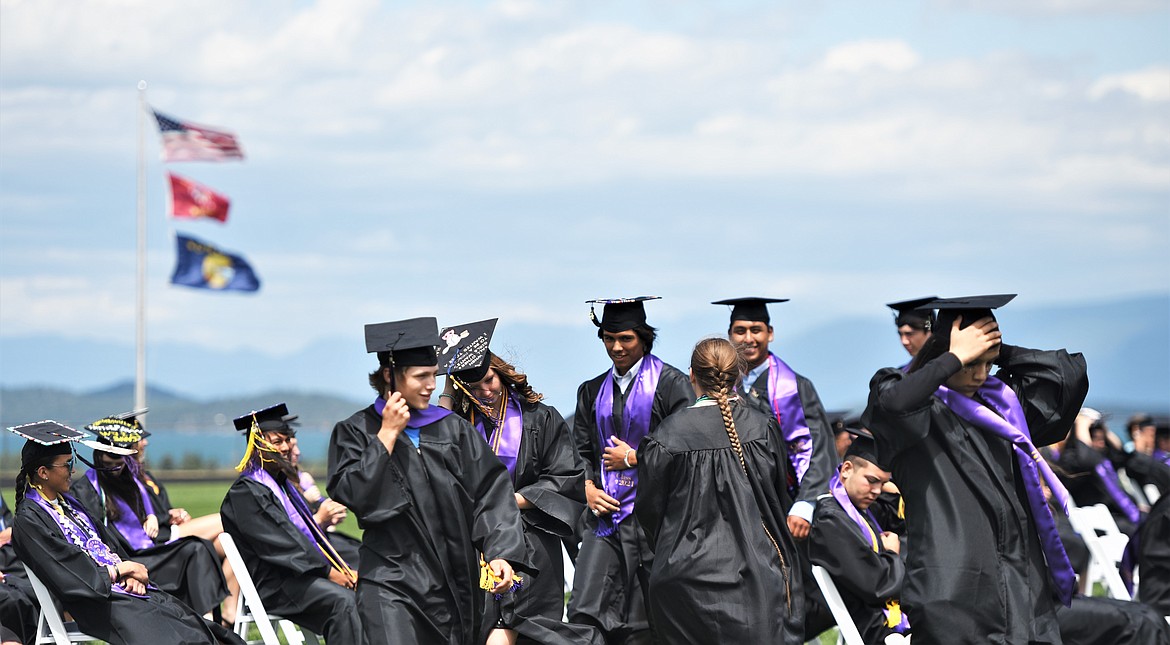 Graduates make their way toward the stage to receive their diplomas. (Scot Heisel/Lake County Leader)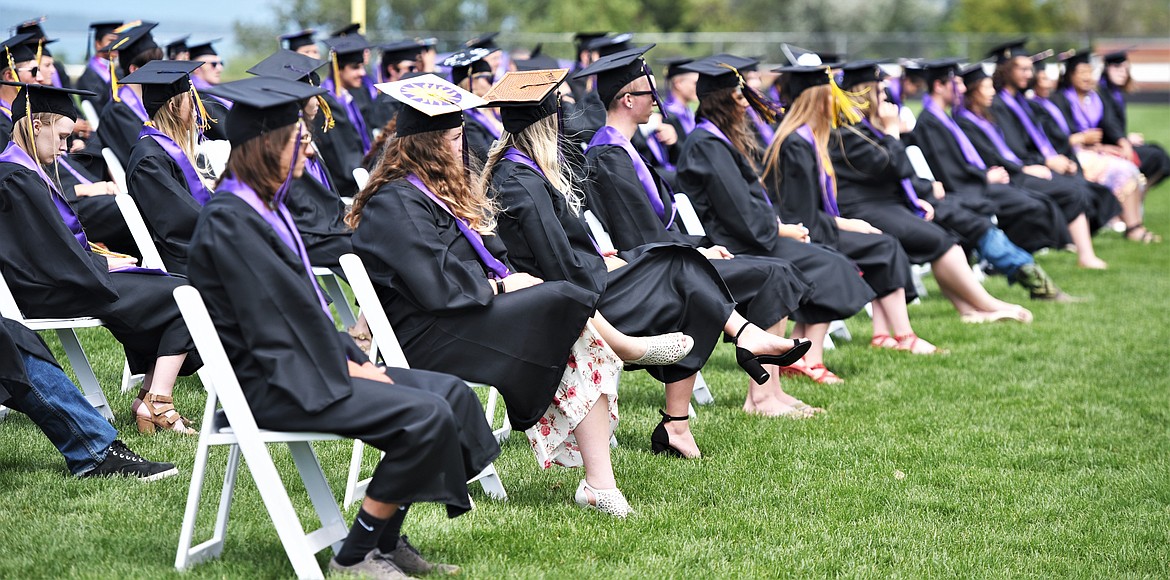 Polson seniors await the presentation of diplomas. (Scot Heisel/Lake County Leader)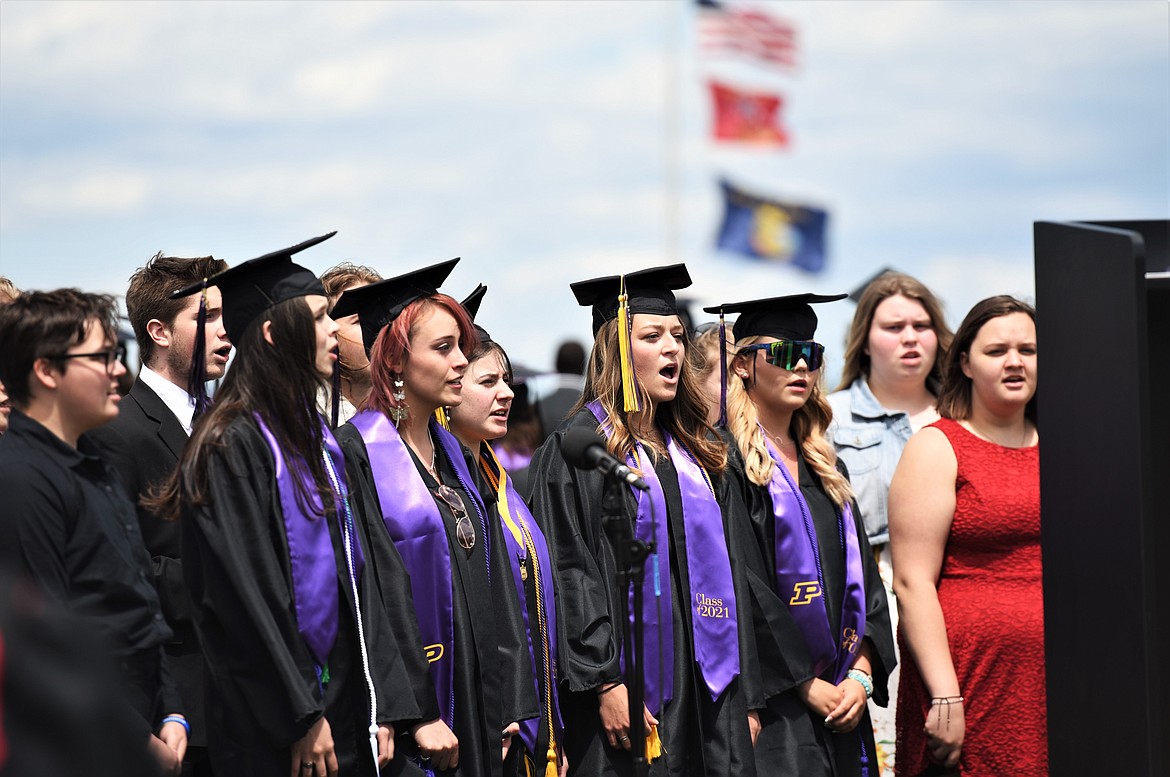 The Polson High School Concert Choir performs the national anthem. (Scot Heisel/Lake County Leader)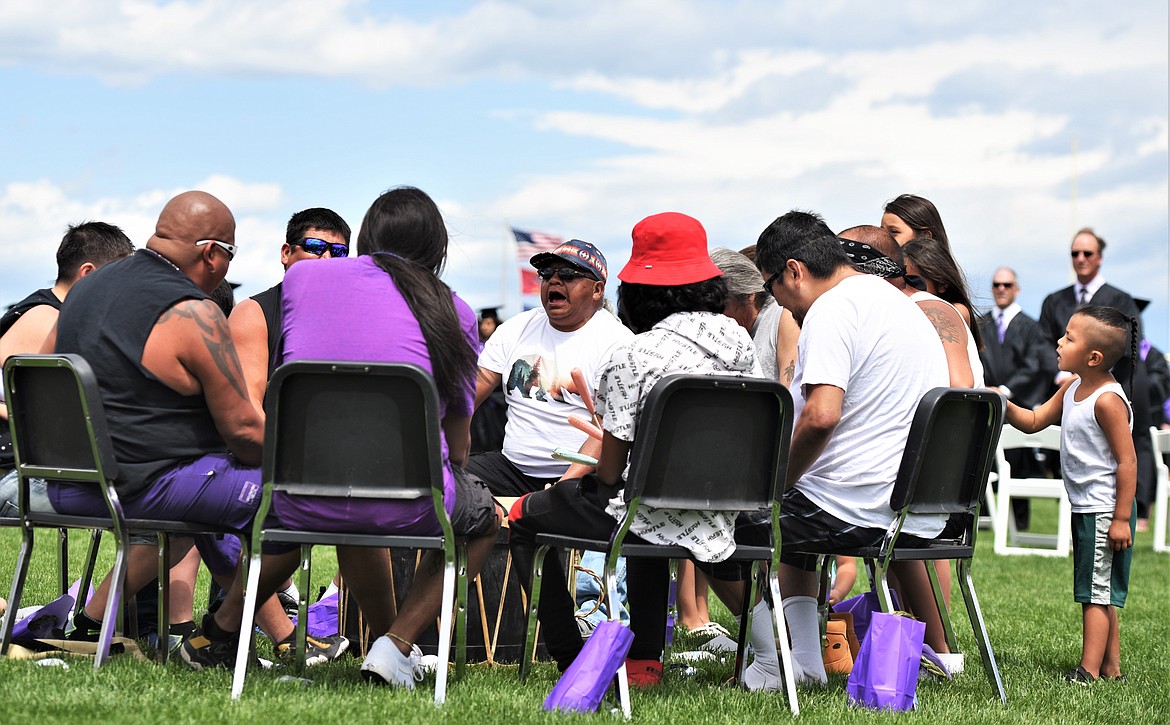 The Badgertail Drum Group performs an Honors Song during the Polson High School graduation ceremony Saturday. (Scot Heisel/Lake County Leader)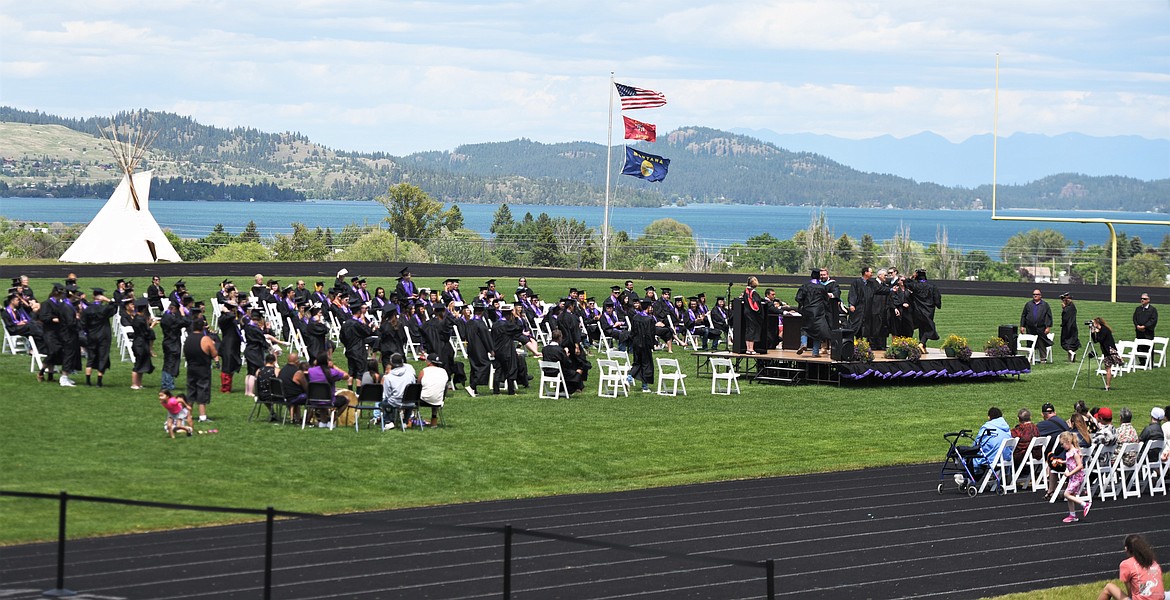 (Scot Heisel/Lake County Leader)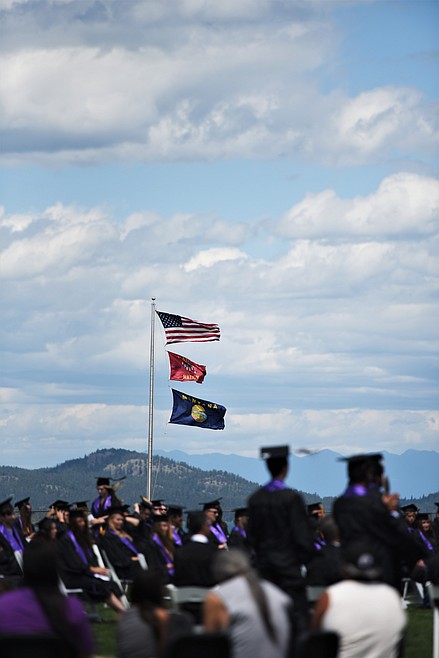 (Scot Heisel/Lake County Leader)
Previous
Next
by
SCOT HEISEL
Lake County Leader
|
June 10, 2021 12:50 AM
Enjoy the journey, get to know people and take the time to do the little things for others that may seem insignificant because they're actually very important.
That was the message from science teacher Mike Sitter, keynote speaker during Polson High School's graduation ceremony Saturday at the school's football field.
"For the rest of your days, please get to know someone before you judge them," Sitter advised. "And if you can't get to know them, don't judge them."
Sitter addressed approximately 112 seniors on a warm, windy afternoon as several hundred spectators filled the stands.
Following the procession and a welcome from principal Andy Fors, the ceremony opened with a performance of the national anthem by the school's Concert Choir and an Honors Song from the Badgertail Drum Group.
Seven students who earned 4.0 GPAs during their time at Polson High served as valedictorian for the ceremony — Nina Barfoot, Qia Harlan, Grace Hobbs, Ara Mercer, Michael Smith, Kyra Spencer and Maggie Todd. Leila River Shoemake was salutatorian.
The class motto was: "Life isn't about waiting for the storm to pass; it's about learning how to dance in the rain."
During the ceremony it was announced that as a class the seniors had earned about $960,000 in scholarships.
Recent Headlines
---