Report of plane crash west of Polson was unfounded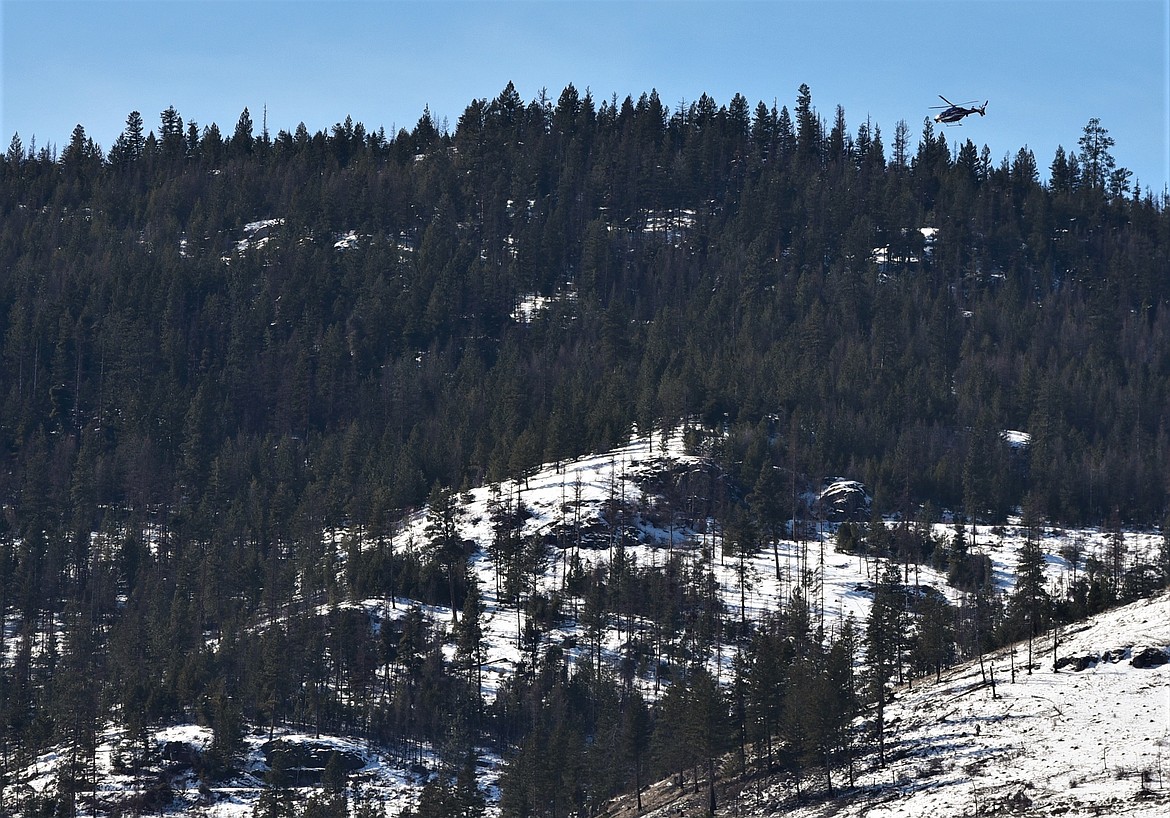 A low-flying helicopter from Two Bear Air Rescue out of Kalispell surveys the mountains just south of a staging area along Irvine Flats Road on Monday, about 10 miles west of Polson. Authorities responded to a report of a possible airplane crash Monday morning. (Scot Heisel/Lake County Leader)

Around 12:30 p.m. Monday several vehicles from Lake County Search and Rescue arrived at a staging area along Irvine Flats Road, about 10 miles west of Polson. Fire and ambulance crews departed soon after. (Scot Heisel/Lake County Leader)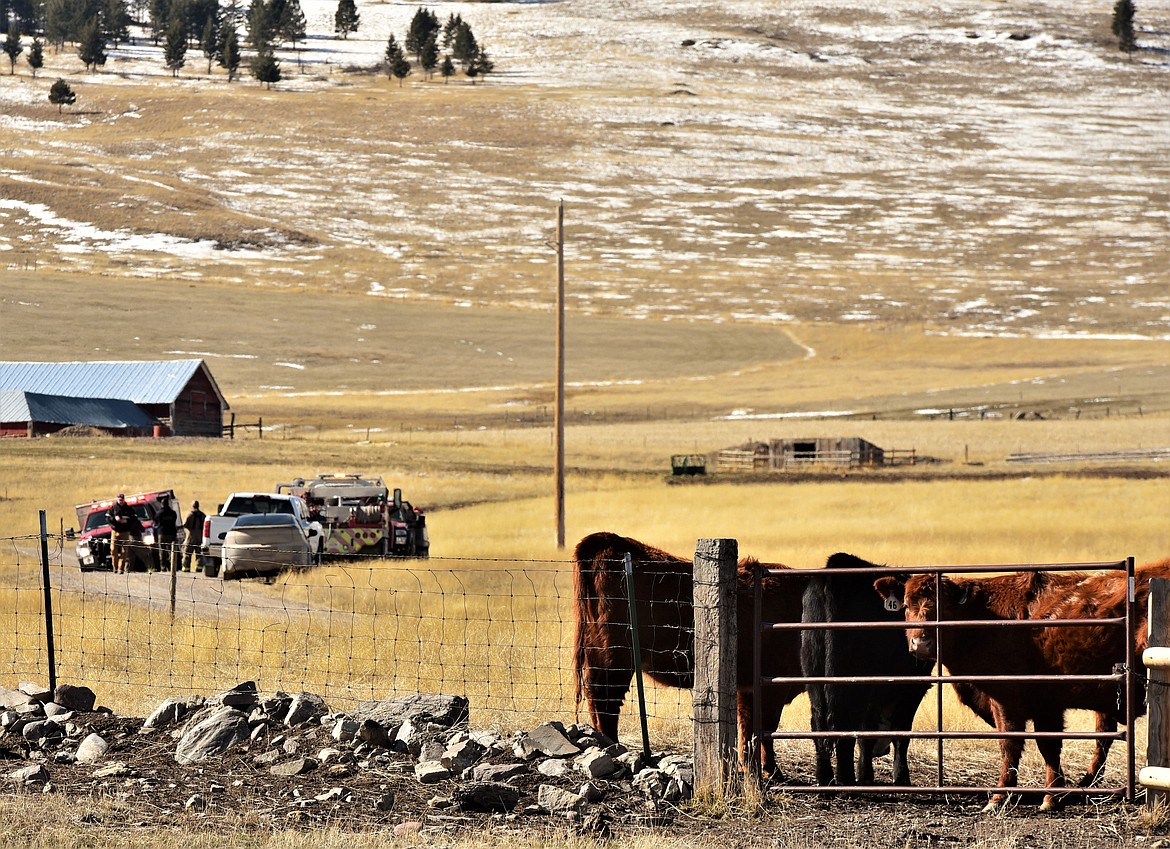 Fire and ambulance personnel set up a staging area on private ranchland just south of Irvine Flats Road on Monday. (Scot Heisel/Lake County Leader)
Previous
Next
by
SCOT HEISEL
Lake County Leader
|
March 1, 2021 4:45 PM
Authorities say a report of a possible airliner crash near Polson on Monday likely was the result of a misunderstanding over a social media post.
Emergency response personnel from Lake and Sanders counties responded to a report Monday morning of a plane crash in the Irvine Flats area west of Polson. Multiple small aircraft, including a helicopter from Two Bear Air Rescue out of Kalispell, surveyed the nearby mountains.
Polson Rural Fire District Chief Gordon Gieser said late Monday afternoon that he talked to the reporting parties and viewed a photograph that sparked the report.
"I believe it's either a satellite re-entry or a meteorite re-entry that likely landed far away, probably somewhere in the Bob (Marshall Wilderness Complex)."
Gieser said the object in the photo is streaking through the sky, though it's difficult to tell whether it's an aircraft of any sort. He said officials at Glacier Park International Airport in Kalispell had no recent reports from the Federal Aviation Administration of lost or missing aircraft.
"I don't believe there's any aircraft down out there," Gieser said.
Agencies responding to the Irvine Flats staging area included Polson Rural Fire District, Polson Ambulance, Montana Department of Natural Resources and Conservation, and Lake County Search and Rescue.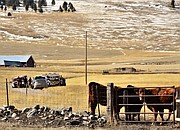 ---