Leslie Norman Haugen, 80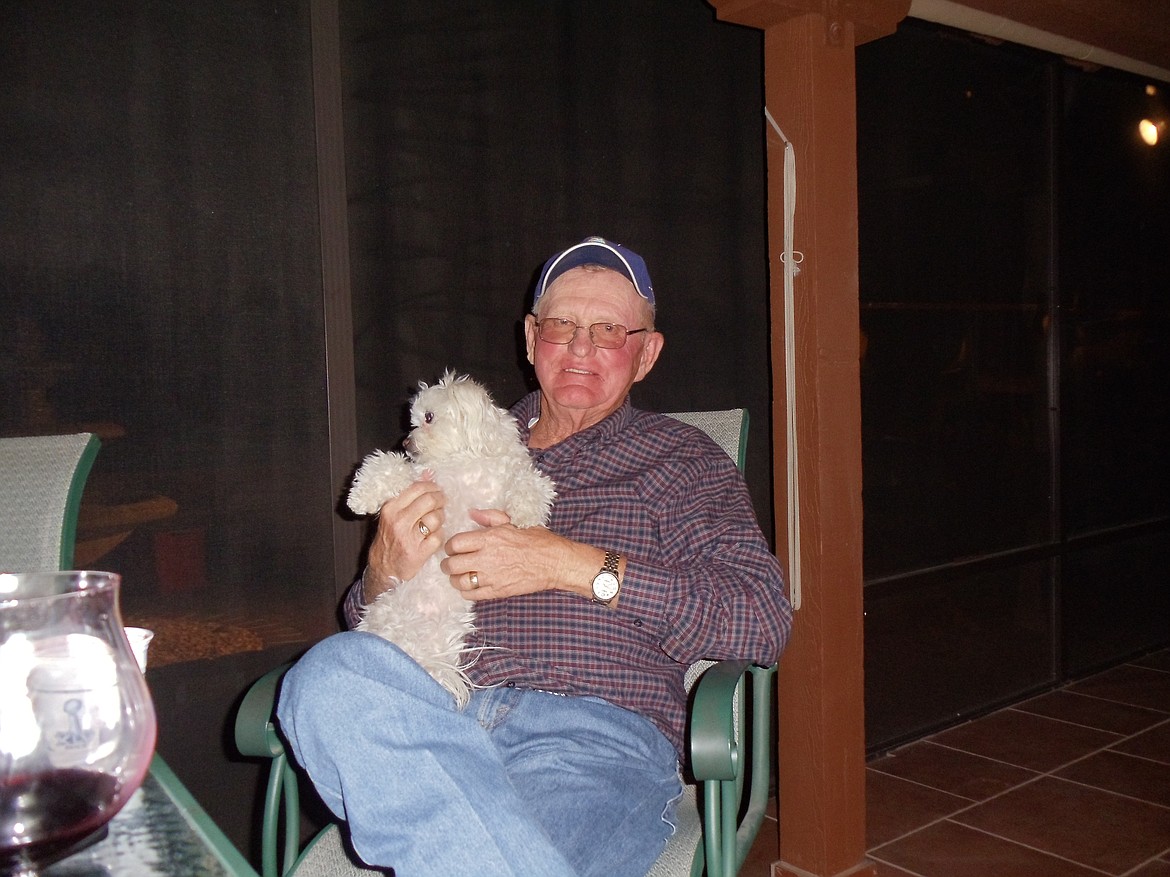 Leslie Norman Haugen and Pee Wee.
Leslie Norman Haugen passed away Sunday, Feb. 13, 2021, in Tucson, Ariz. Les resided in Great Falls for many years before retiring in Polson and Green Valley, Ariz. with his wife, Arlene.
Les was born in Glasgow, Mont., on Nov. 8, 1940. His family moved to a farm outside of Chinook in 1941, and he attended Chinook schools. After working a variety of construction jobs, he graduated from Moler Barber School of Spokane in 1964 and started his career as a barber in Great Falls. Les would go on to be a successful businessman in the Great Falls area, starting a variety of businesses including the Central Montana Barber School of Hairstyling, EZ Rent to Own, and H&H Apartments.
After many years as a bachelor, Les married the love of his life, Arlene Edwards. Arlene's two sons, Randy and Robby Edwards, were added to his family.
Arlene and Les loved to entertain their many friends and traveled the world upon their retirement. Les loved golfing, which he continued throughout his retirement years. Never being able to sit around, he purchased and renovated properties and loved working on projects around his homes. Quietly, and not wanting recognition, he was very generous, helping so many people in a variety of ways.
He was preceded in death by his wife, Arlene; his parents, Mark and Ruth Haugen; stepson Robby; nephew Mark Haugen; and his little furry friend, Pee Wee. Les is survived by his brother, Gordon Haugen; his stepson, Randy; five stepgrandchildren; one niece and two nephews; and his special friend, Brenda Lanier.
A small memorial service is being planned for this summer.
---