Maidens turn some heads with impressive run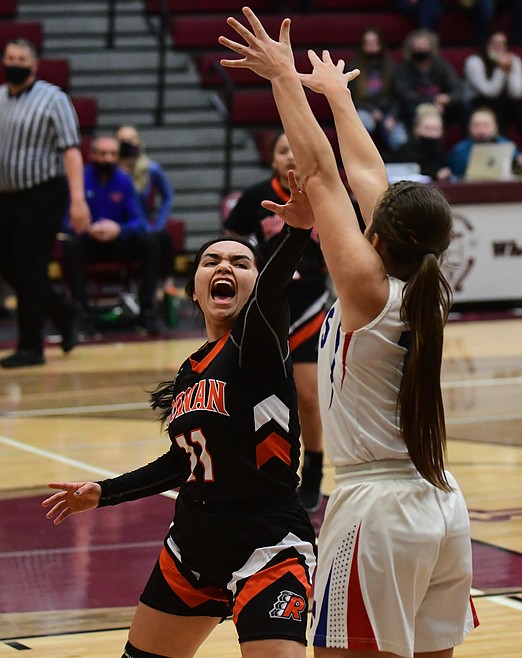 Ronan's Jaeleigh Gatch defends against an outside shot during the Maidens' divisional title game against Columbia Falls on Saturday. (Teresa Byrd/Hungry Horse News)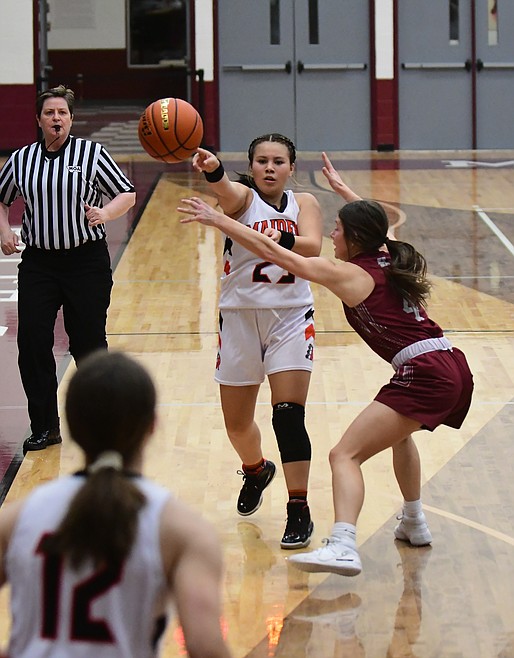 Areanna Burke shoots a pass to Olivia Heiner against Hamilton during Friday's semifinal at Butte. (Teresa Byrd/Hungry Horse News)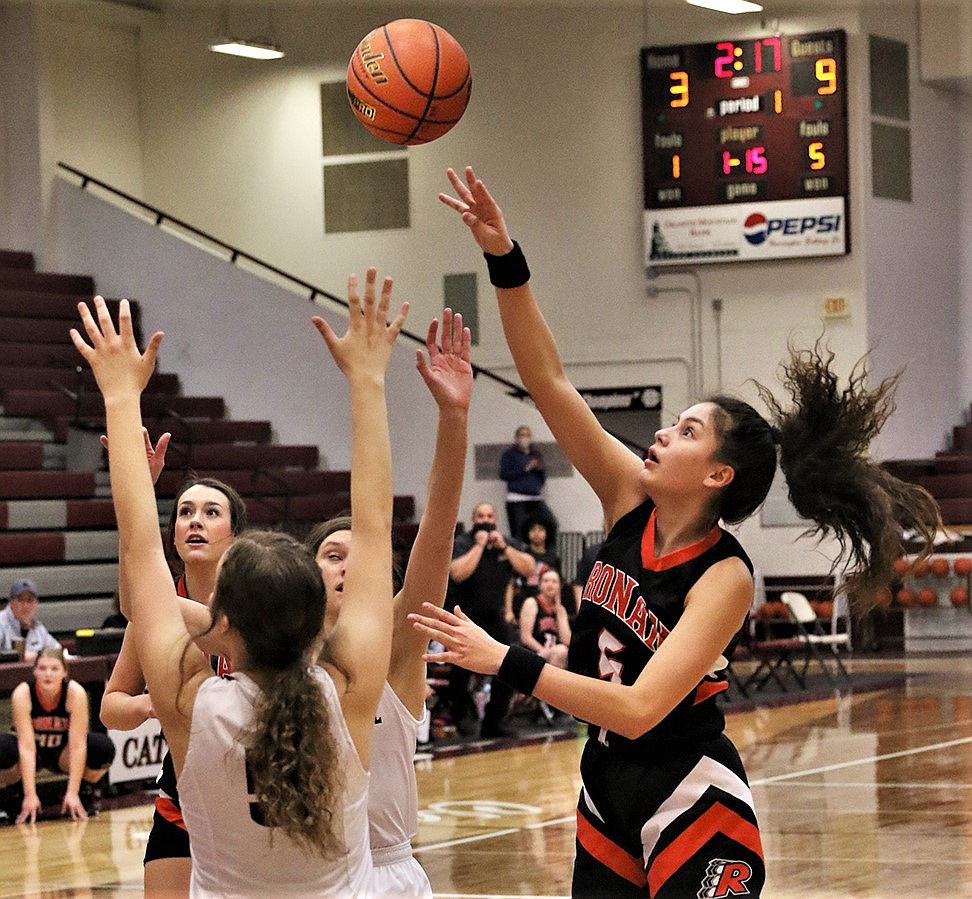 Ronan's LaReina Cordova puts up a shot against Butte Central. (Courtesy of Bob Gunderson)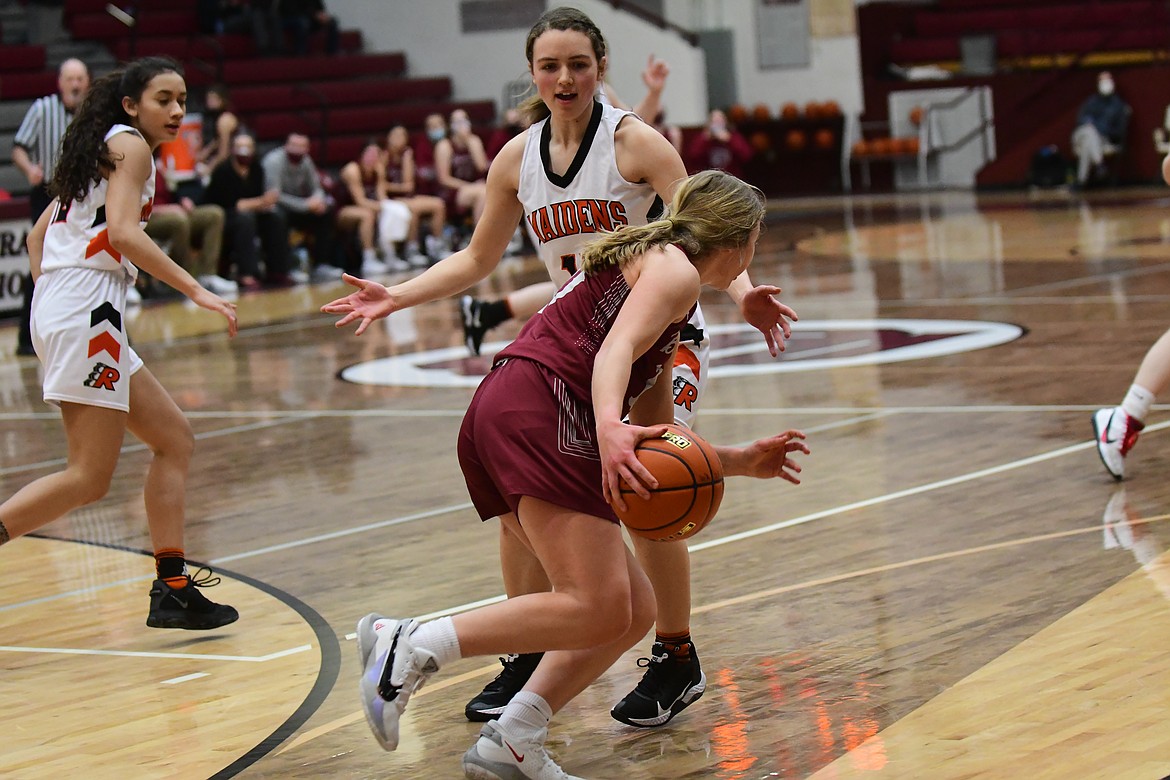 Ronan's Olivia Heiner pressures a Hamilton player during a semifinal game Friday at Butte. (Teresa Byrd/Hungry Horse News)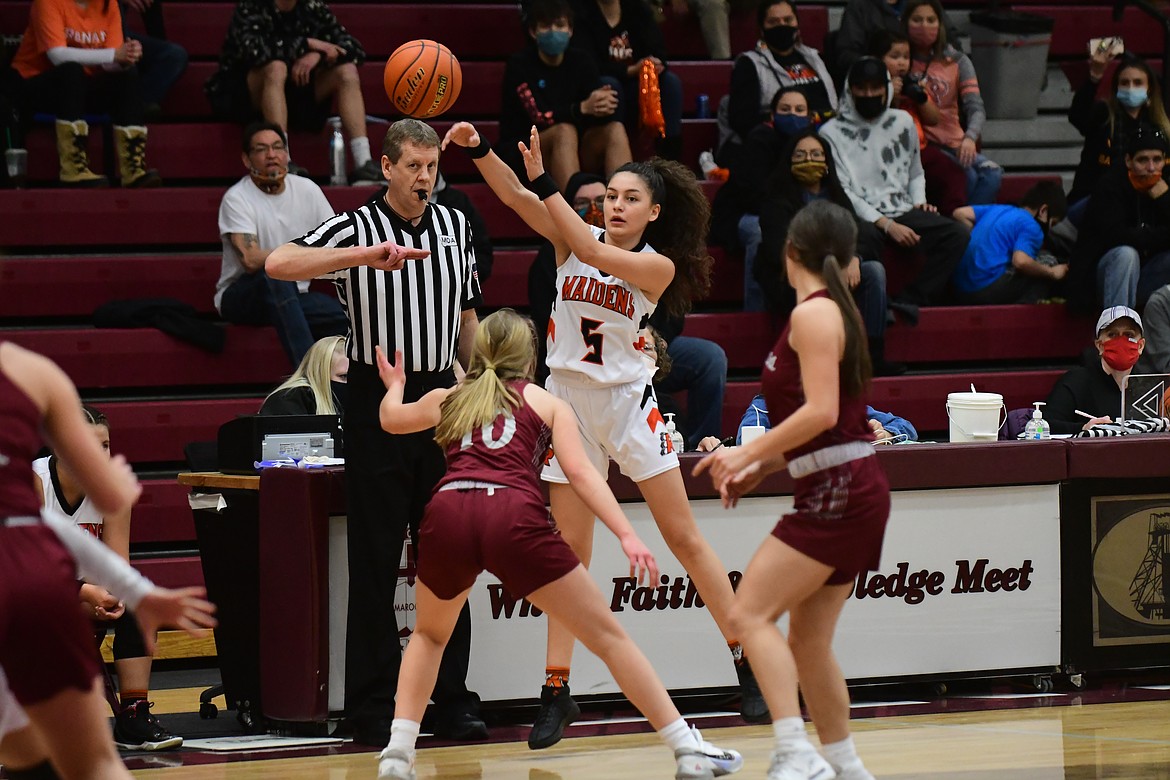 LaReina Cordova (5) fires a pass inside against Hamilton during Friday's semifinal at Butte. (Teresa Byrd/Hungry Horse News)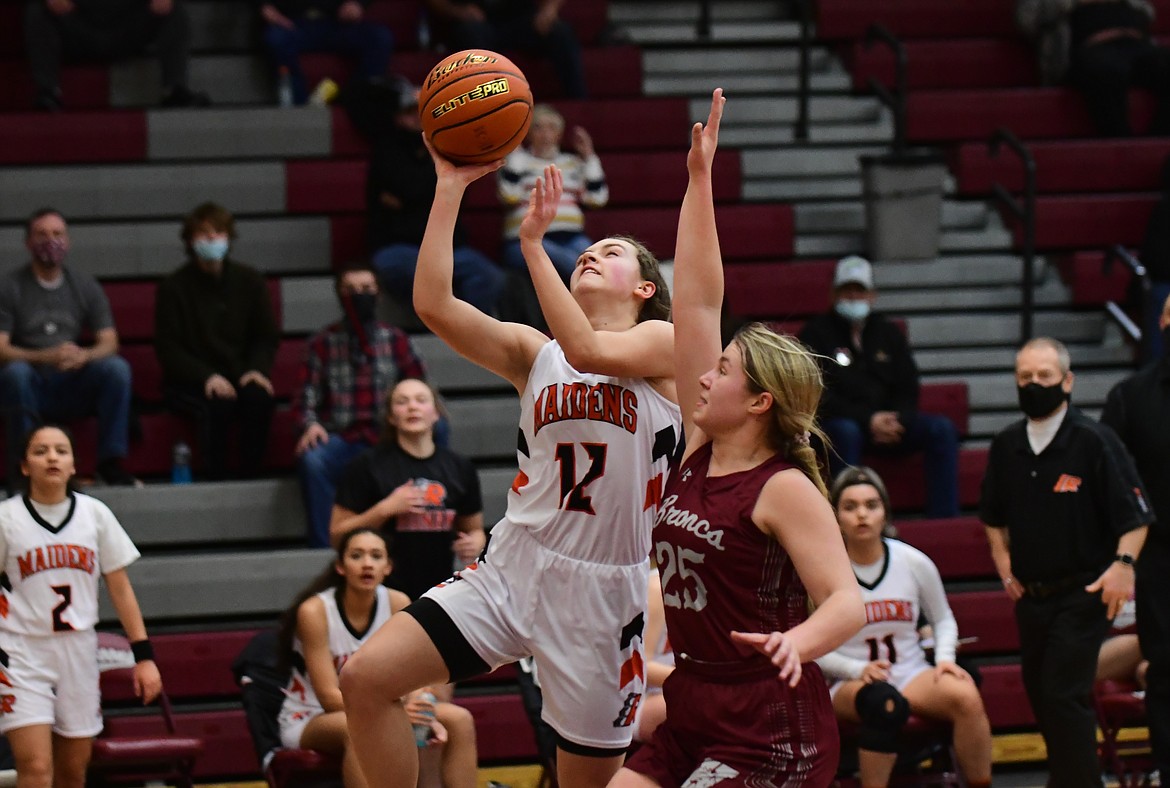 Ronan's Olivia Heiner goes to the hoop as Hamilton's Katelyn Dickamore defends Friday in Butte. (Teresa Byrd/Hungry Horse News)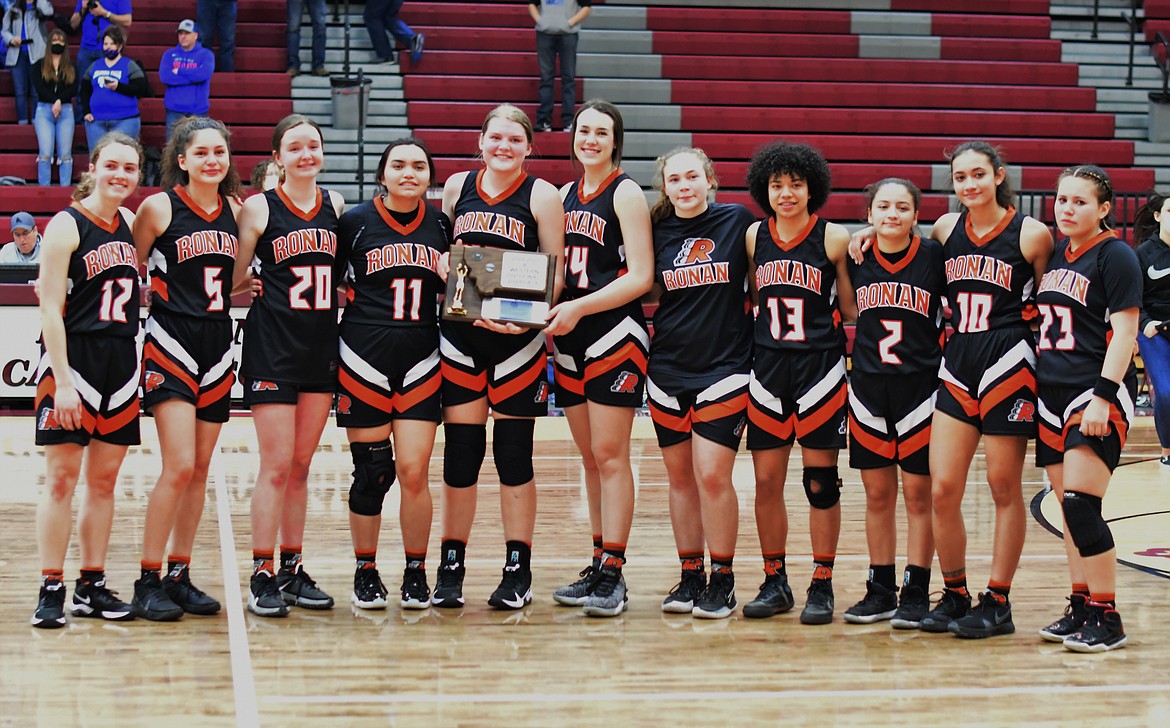 The Ronan Maidens finished second at the Class A divisional tournament at Butte and will be the No. 2 seed from the West at the state tournament. Pictured, from left, are: Olivia Heiner, LaReina Cordova, Danielle Coffman, Jaeleigh Gatch, Jaylea Lunceford, Madeline McCrea, Haylie Webster, Adriana Tatukivei, Margaret Cordova, Leina Ulutoa and Areanna Burke. (Teresa Byrd/Hungry Horse News)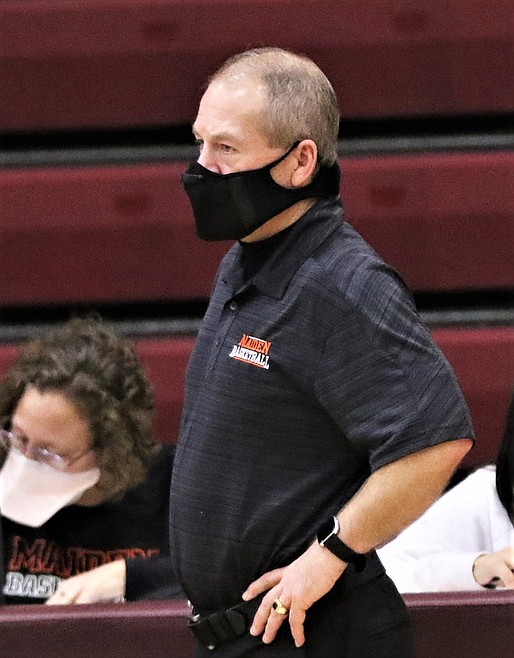 Ronan head coach Steve Woll watches the action during the Maidens' game against Butte Central. (Courtesy of Bob Gunderson)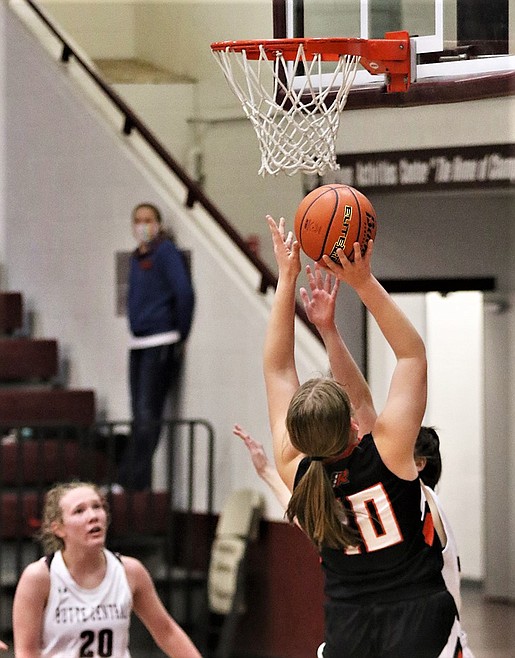 Jaylea Lunceford puts up a shot in the paint against Butte Central. (Courtesy of Bob Gunderson)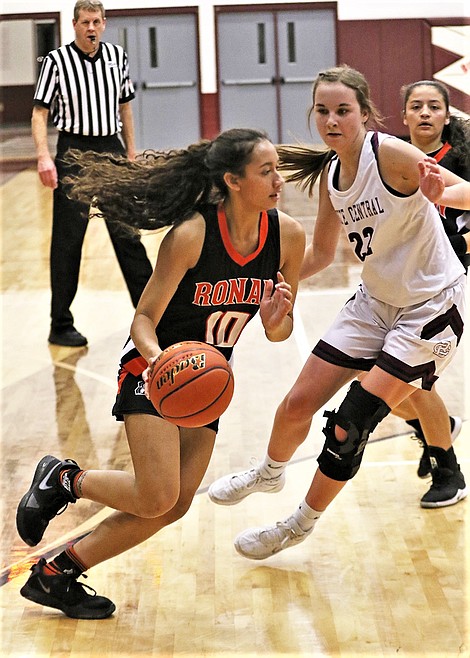 Ronan sophomore Leina Ulutoa drives the baseline against Butte Central. (Courtesy of Bob Gunderson)
Previous
Next
by
SCOT HEISEL
Lake County Leader
|
March 2, 2021 4:15 PM
It was a bit of a Cinderella run at divisionals last week at Butte for the Maidens.
Ronan, the No. 4 seed out of the West, opened play with a dominant 61-43 win over No. 1 seed Butte Central.
Senior Jaylea Lunceford led the way with 17 points and eight rebounds, while LaReina Cordova contributed 11 points. Areanna Burke shot 5 for 11 from the field and finished with eight points.
By the end of the weekend, the trio landed on the all-tournament team, voted on by media members and non-referee tournament officials. Lunceford was named to the first team, Cordova to the second, and it was an honorable mention for Burke.
The Maidens stormed out of the gate and built a 16-5 lead after one period. They also outscored the Maroons 29-19 in the second half and forced 22 turnovers.
In a semifinal game, they faced Hamilton, a team that had beaten them by 10 points in January. After a tight first period, Ronan dominated the rest of the way and won 54-32.
Senior Jaeleigh Gatch scored 11 points and grabbed six rebounds, while Danielle Coffman stepped up with 13 points for the Maidens. Cordova added seven points and Lunceford finished with nine.
Ronan outrebounded Hamilton 28-19 and forced 20 turnovers.
The team then faced unbeaten and top-ranked Columbia Falls in the title game Saturday night. The Wildkats had already topped Ronan twice during the regular season, by 21 points at Columbia Falls and by 18 at Ronan just nine days prior to the final.
Ronan trailed 31-20 at the half, but went on an 18-11 run in the third to pull within four points. The Wildkats held on for a 59-54 win to clinch the title.
Ronan saw a well-rounded scoring effort. Lunceford and Burke each scored 11, and Olivia Heiner added 10. The Maidens also got nine points from Coffman and six from Cordova.
Ronan (12-8) will be the No. 2 seed from the West at the Class A state tournament at Great Falls. They open play against Hardin at 5:30 p.m. Wednesday.
---