Artist brings wildlife alive in children's books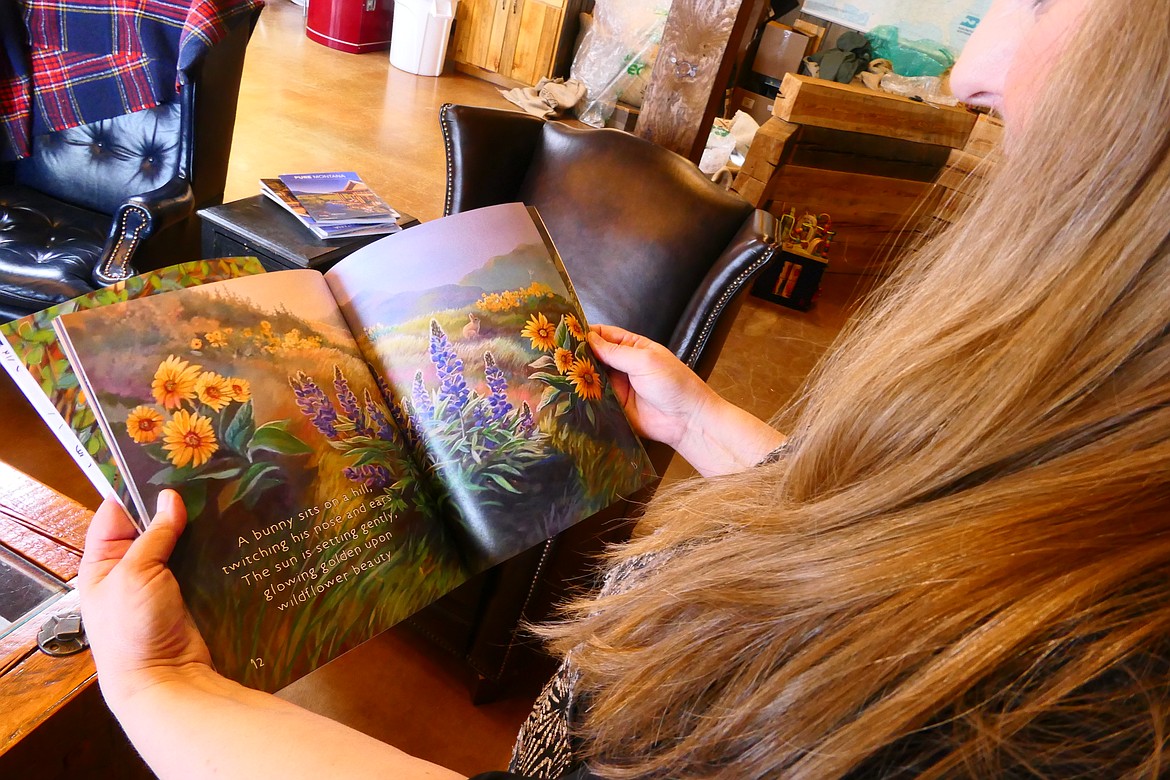 Karla Martinson's books feature simple storylines with intricate artwork, beautifully capturing the details of Montana's flora and fauna. (Carolyn Hidy/ Lake County Leader)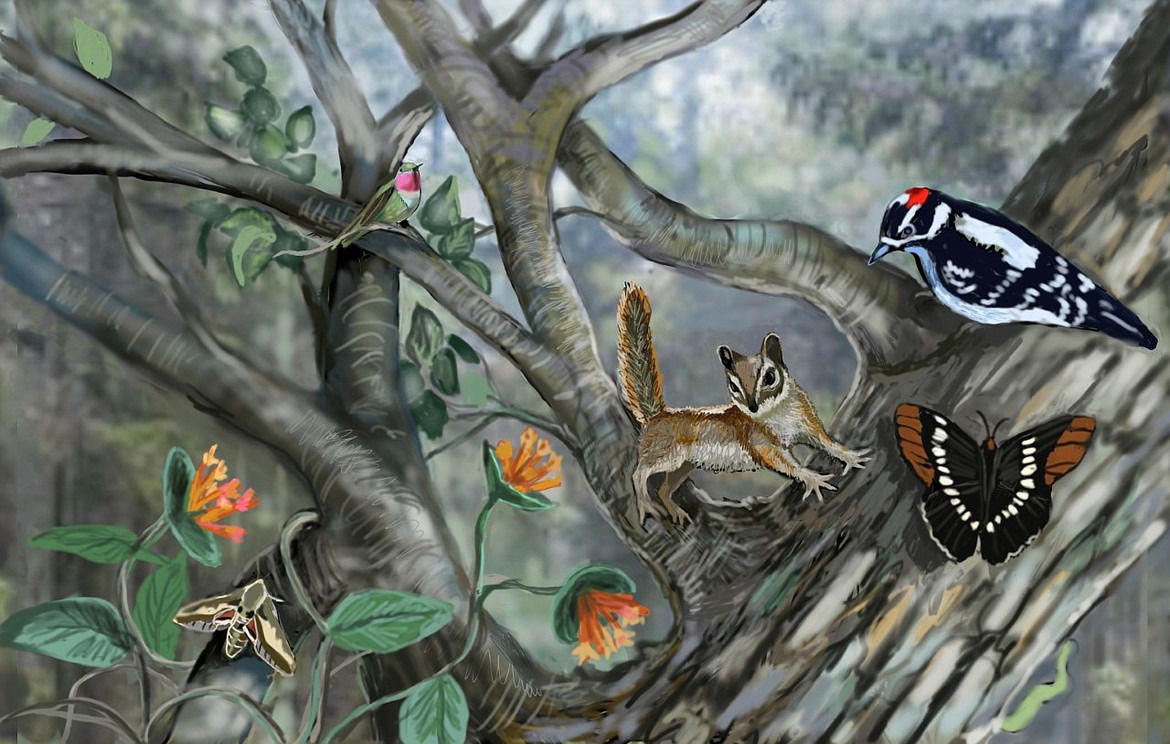 A mock-up of a page in Karla Martinson's next book, "Lively Littles," which takes the reader to eye level with spiders and ladybugs under the canopy of forest mushrooms and mosses. (Courtesy of Karla Martinson)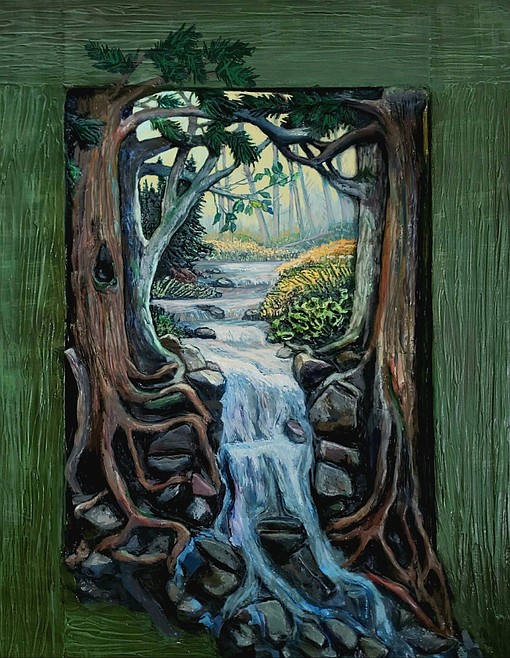 Karli Martinson's 3-D art is so popular it often sells just as she finishes it, as with this one, "Whispering Waters." (Courtesy of Karli Martinson)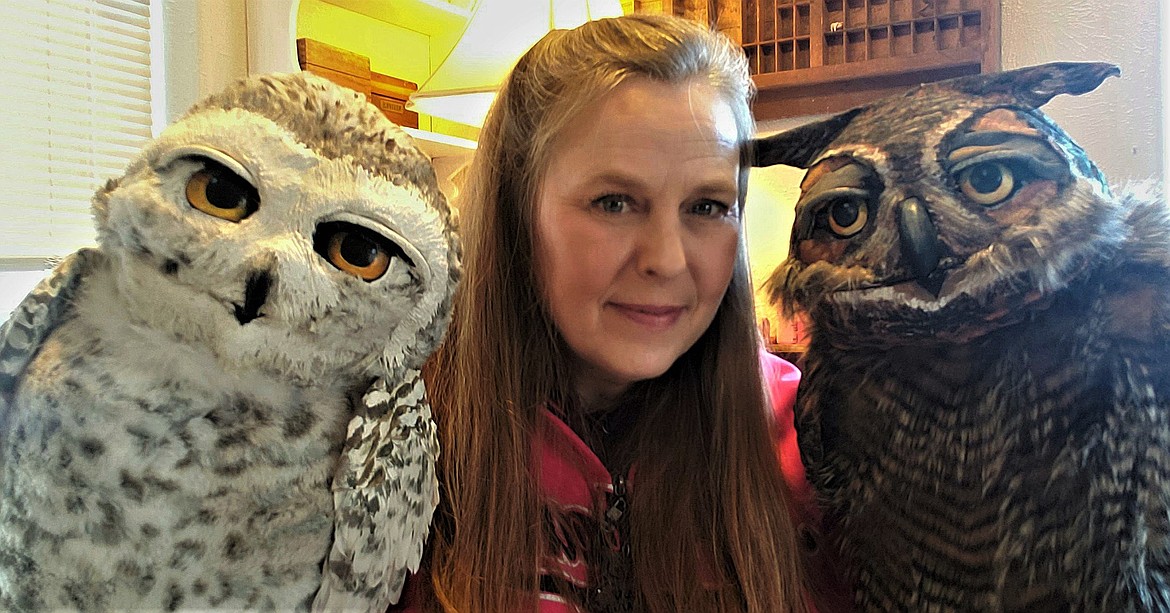 Cindy (snowy owl, left) and Ted (great-horned) greet customers at Karla Martinson's booth when she offers her children's books for sale at craft fairs. People are often most surprised when the owls blink. (Courtesy of Karla Martinson)
Previous
Next
by
CAROLYN HIDY
Lake County Leader
|
March 4, 2021 1:45 AM
PABLO — Artist Karla Martinson has created a series of children's books that bring Montana's wildlife vividly alive. Every page thrums with feathers and flowers, colors and characters. With simple storylines and the detailed accuracy of a scientific wildlife field guide, Martinson educates and entertains all ages in the wonders and charms of everything from a turkey chick to a bull moose, with humor and personality.
The books have brought together many of Martinson's favorite activities, memories and talents, from as far back as childhood.
"I was a member of a very goofy, childlike, creative family, adventurous and sometimes with over-the-top outdoor misadventures," Martinson said.
They spent a month every summer living in the wilderness in a homemade tipi. They learned to make buckskin, quivers from birchbark, arrows from wild rose, and longbows that were sold throughout the Northwest. Her wildlife biologist father made sure they knew the names and nature of the flora and fauna they spent the summer among.
"We camped in the most beautiful places, and our tipi was always filled with extra new friends, singing and food," she said. "I miss those times."
Martinson continued to sing, play guitar and paint. She taught guitar, helped write a play that was performed by Valley View School students, and painted scenery and managed sound for Ronan Show Choir. She loves volunteering with youth groups and schools. And she creates larger 3-D artwork, some of which is sold at Polson's Sandpiper Art Gallery and at Ninepipes Early Museum of Montana.
Martinson was disappointed that animals were almost always depicted as cartoon characters in children's books.
"This was doing them a real disservice," she said.
So she decided to do things differently. Creating her first book, "Hope Mountain Bird Rescue," was a learning experience. Martinson painted 36 panels, with layers upon layers of acrylic on masonite hardboard. They looked beautiful, but she found out it was extremely difficult to get the colors true when she had to photograph them and create digital files for publication.
"It took me hours and hours; it was a nightmare."
Now, she composes digital "paintings" directly on a Samsung tablet, creating the same effects as doing them non-digitally, layers of color and all. The artwork still takes her about three solid months for each book, but then she can quickly upload it for printing.
Martinson is currently working on her fifth book, "Lively Littles." She self-publishes through Amazon, where she can order any number of books on demand, up to 1,000 at a time, and has distributed her books to several gift stores across Montana. She has created coloring book versions of some of the titles, along the lines of her favorite "Lassie" coloring books from her childhood. Parents often buy both versions, she said.
Martinson loves offering her books at festivals and the Made in Montana Vendors Show. She has created two owl puppets, characters from her books, that attract a lot of attention, especially when she makes them blink when people walk by her booth. But whether or not she sells books, she loves interacting with the kids.
"The most important thing to me is to see their little eyes light up in joy. I pray the Lord helps me to be kind, to listen better — in every small way try to make life more beautiful."
To see more of Martinson's art and order books, or for assistance with self-publishing, visit martikarli.com, or email karla@martikarli.com.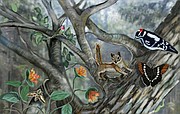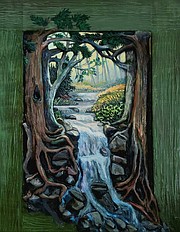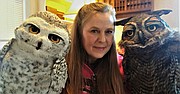 ---