Time Capsule: It's cookie time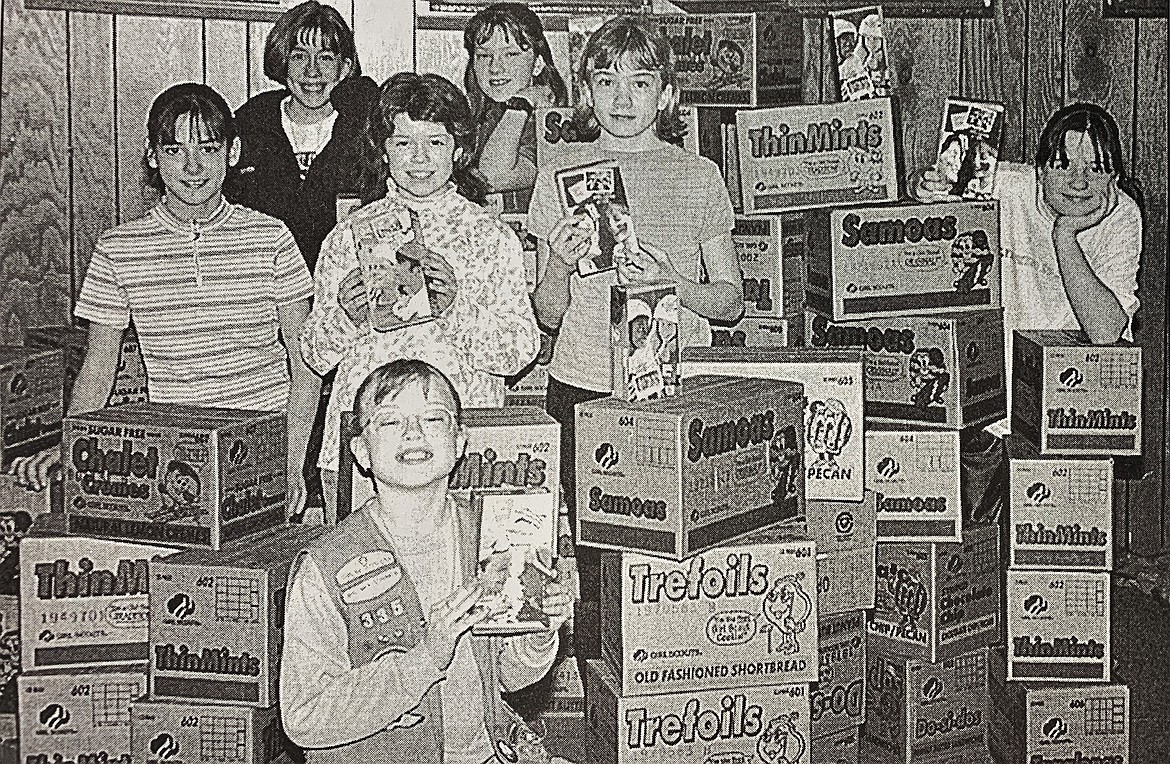 Polson Girl Scouts and the cookies they'll be selling Saturday include Libby Anderson in front, (middle, left to right) Kayla Meisenheimer, Brianna Weivoda, Heather Krump, Sarah Orisak, (back) Heather Owens and Stephanie Stevens. (Rich Stipp/March 12, 1998 Lake County Leader)
by
Lake County Leader
|
March 11, 2021 12:05 AM
This week in Lake County news archives.
Polson's 'Old Green Building' demolished
March 17, 1988 Flathead Courier
Fifty-nine years to the day after the city of Polson acquired the green building on First Street just north of the current city offices, county and donated private equipment began knocking it down to make way for a new library/arts complex.
Monday's demolition followed housecleaning by the city, which still used the building for its city judge office and as a storage area. At least one of the old jail cells there will be donated to the local historical museum.
Records show the city acquired the building from A.M. and Emma Davidson on March 14, 1929. It was the center of city government for some 40 years.
In November 1969 the city acquired the former Smith Motors building immediately south of the green structure, and offices and fire equipment were eventually transferred over.
Marvin Camel wins decision
March 11, 1971 Flathead Courier
The Rocky Mountain Golden Glove regional tournament was held March 6 at Aurora, Colo., and featured three Montana fighters: Ernie Courchase and Dean Kromarak, both of Great Falls, and Marvin Camel of Ronan, fighter for the Polson club.
Purchase lost by TKO to Bobby Romaro of San Luis, Colo. Kromarak had a decision over Billy Parks of Denver. Camel won an easy decision over Dock Mason of Denver.
Kormarak and Camel now will go to the national tournament at the end of this month at Fort Worth, Texas.
---