Polson cheer team finishes third in national competition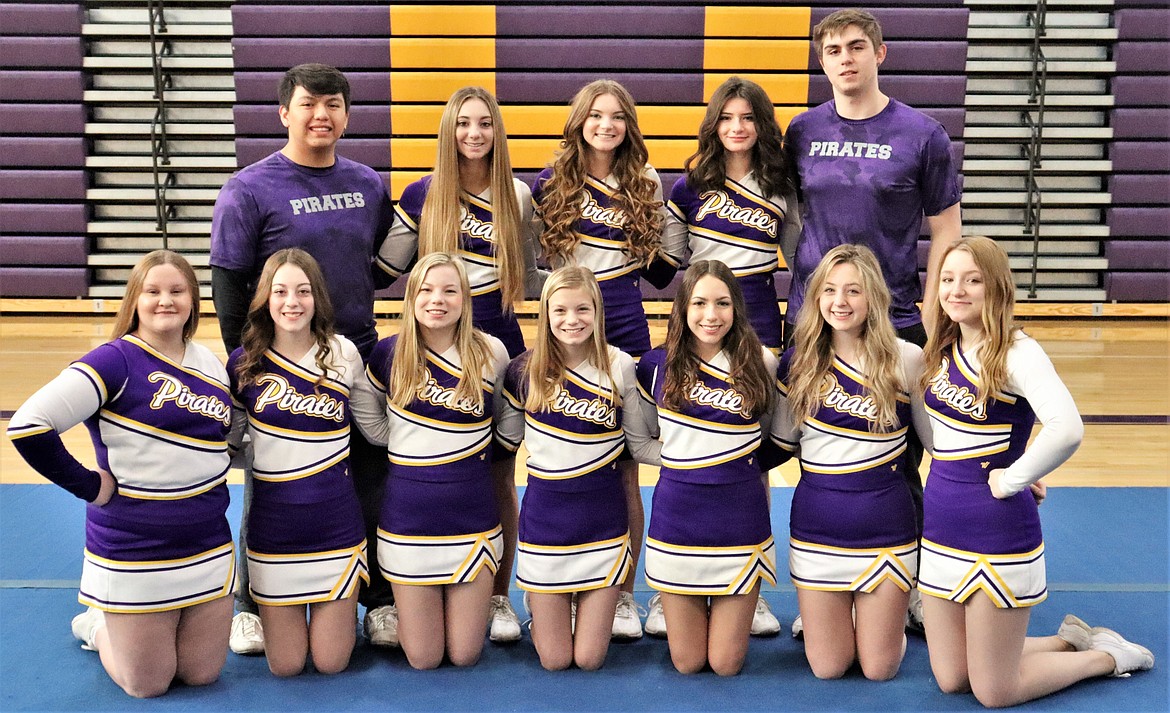 The Polson High School competitive cheer team. Front row, from left: Maisie Murphy, Shalayne Ostler, Taylor Collinge, Lauren Collinge, Rylie Dupuis, Chloe Mattand Hailey Stocking; back Row: Xavier Pierre, Madison Straub, Kendall Straub, Abi Bennett and Josh Simmons. (Courtesy of Amanda Clement)
by
Lake County Leader
|
May 11, 2021 11:40 AM
The Polson High School Cheerleading Competition team learned last week that they'd placed third in the USA Spirit Nationals Competition.
The team finished first in a regional competition in February and scored high enough to advance to the national event. No cheer squad from Polson or anywhere else in Montana had ever competed in either event.
Last month the team submitted their video for the first round of finals, held virtually due to COVID-19, and received a bid to championships.
"I have a group of cheerleaders who work really hard, and once in a while you come across a team that is special," coach Amanda Clement told the Leader back in March.
---