A tribute to Mick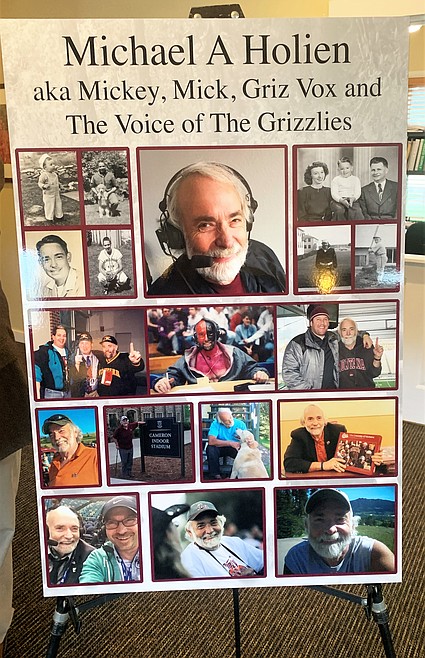 A photo montage on display Saturday at The Lake Funeral Home and Crematory in Polson. (Scot Heisel/Lake County Leader)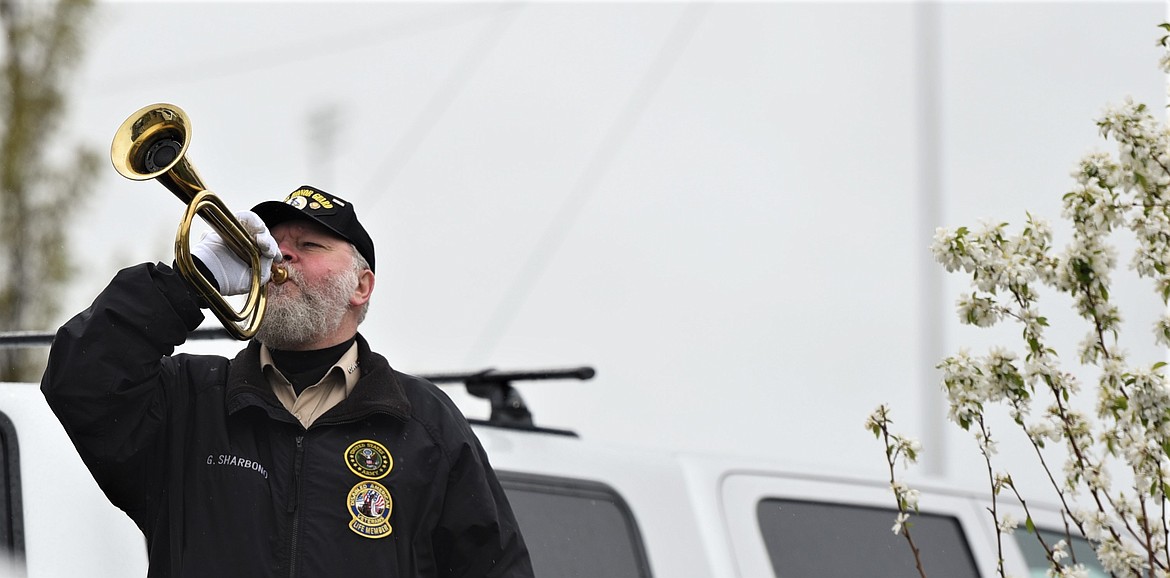 Commander Glen Sharbono plays taps during an Honor Guard ceremony for Mick Holien. (Scot Heisel/Lake County Leader)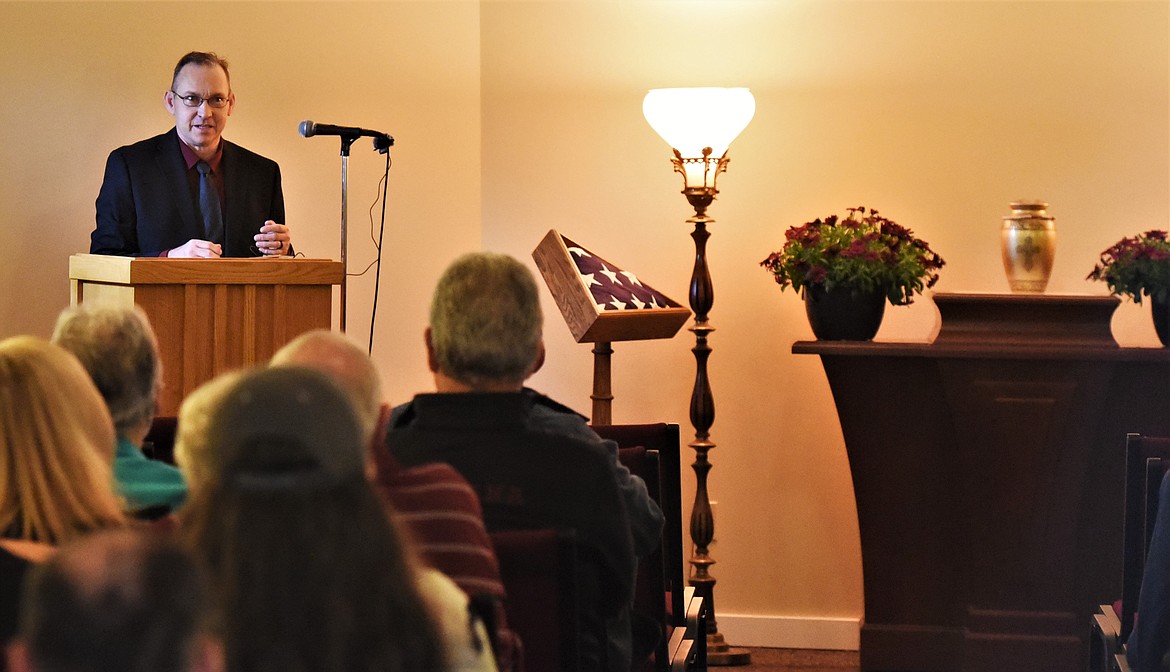 Chris Holien speaks during a memorial service for his father, longtime radio personality and Polson resident Mick Holien, Saturday at The Lake Funeral Home and Crematory in Polson. (Scot Heisel/Lake County Leader)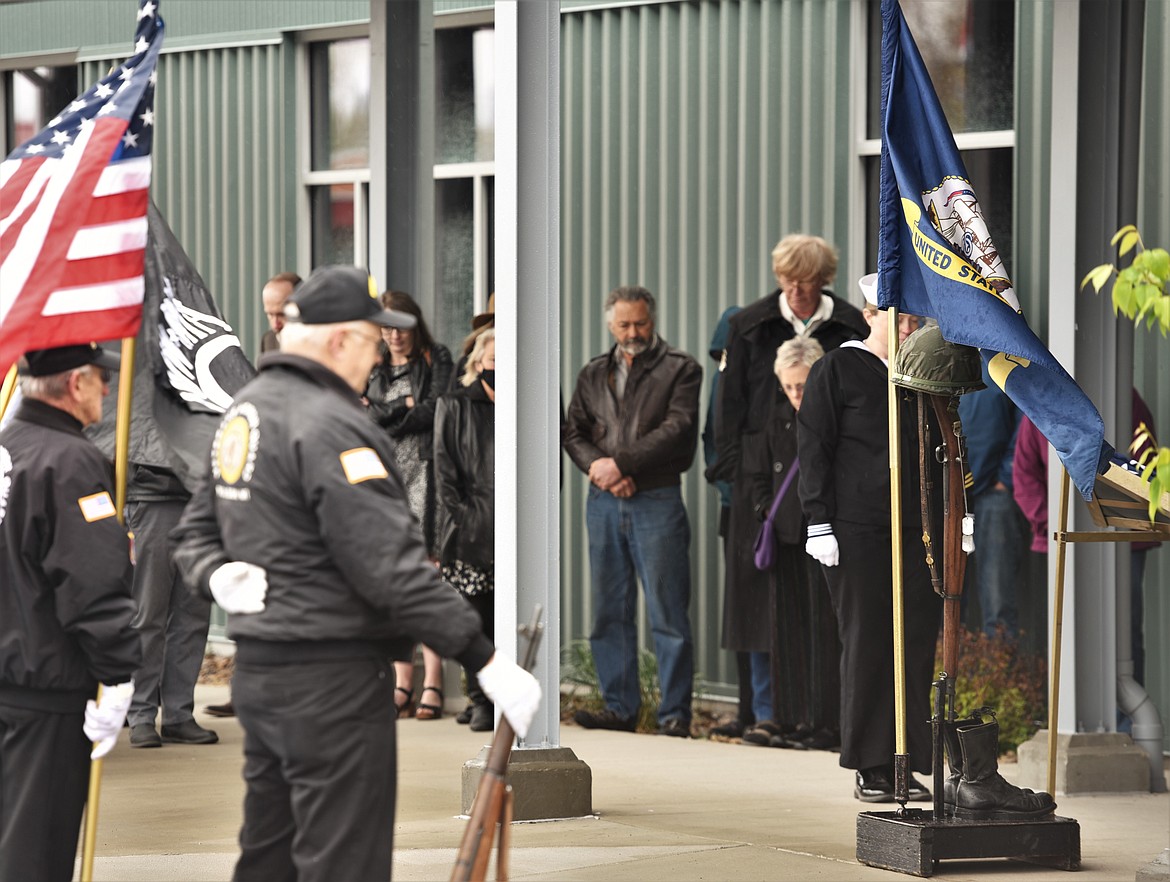 The local Honor Guard pauses for a moment of silence during a ceremony for veteran and former Polson resident Mick Holien, who died in November. (Scot Heisel/Lake County Leader)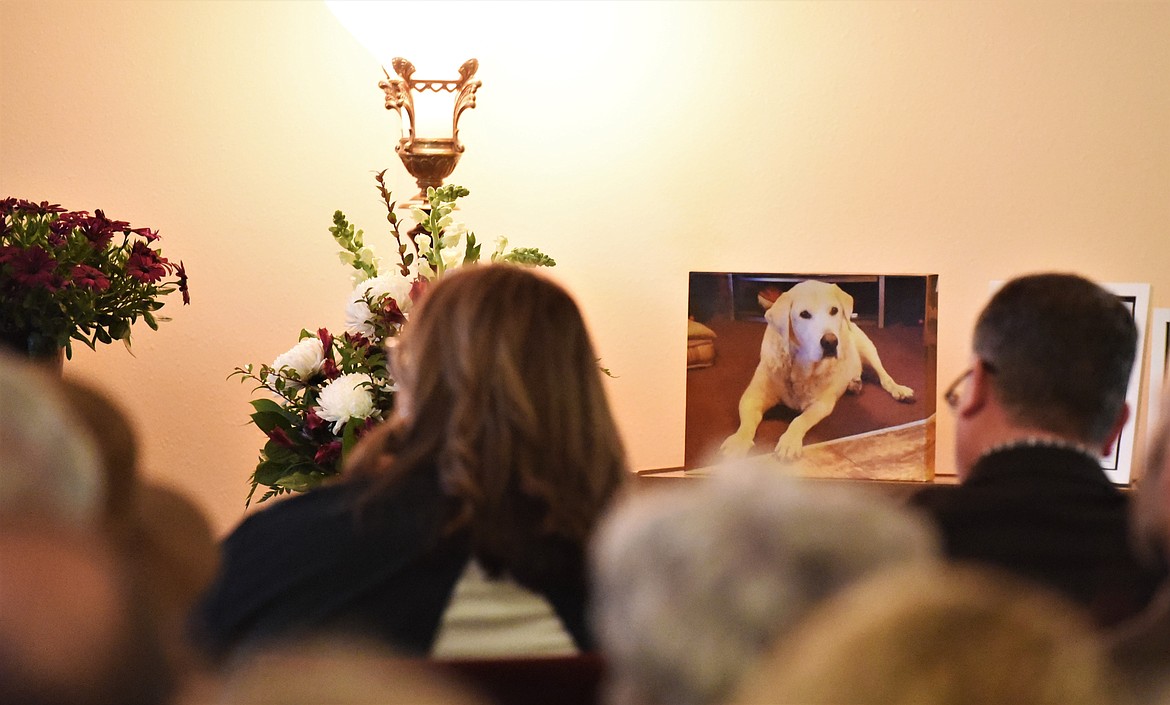 A photo of Mick Holien's dog Skyy greeted those who attended his memorial service in Polson. (Scot Heisel/Lake County Leader)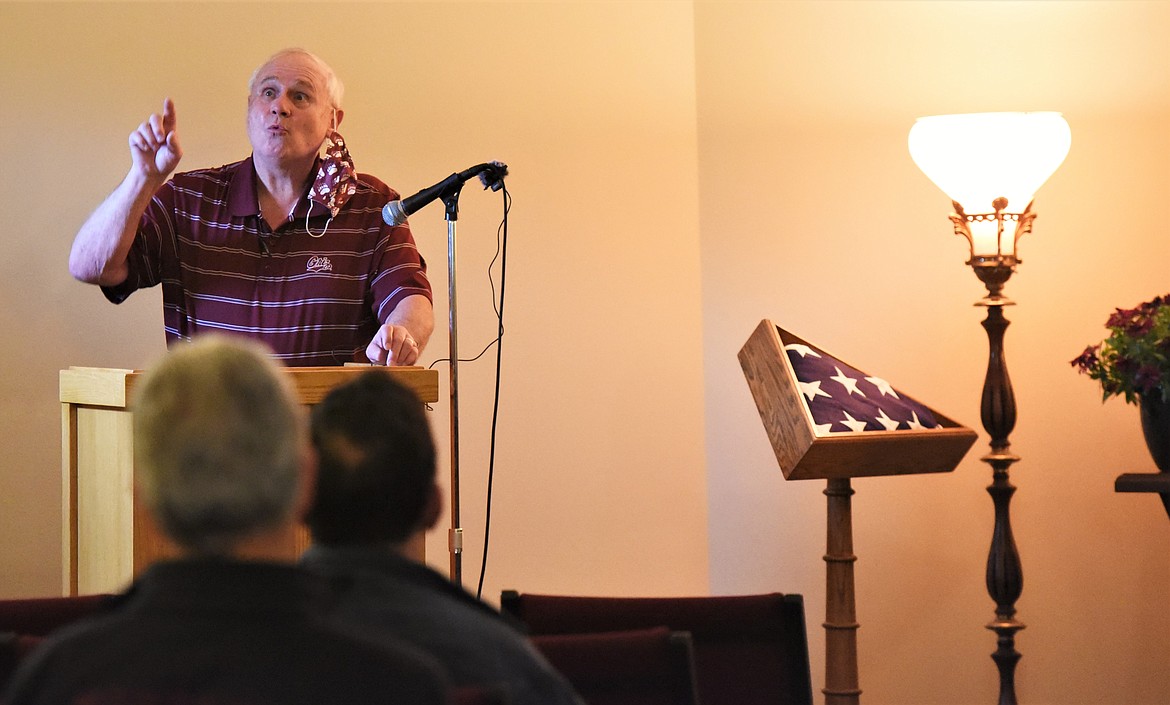 Retired University of Montana athletic trainer Dennis Murphy shares a story about Mick Holien during Saturday's memorial service. (Scot Heisel/Lake County Leader)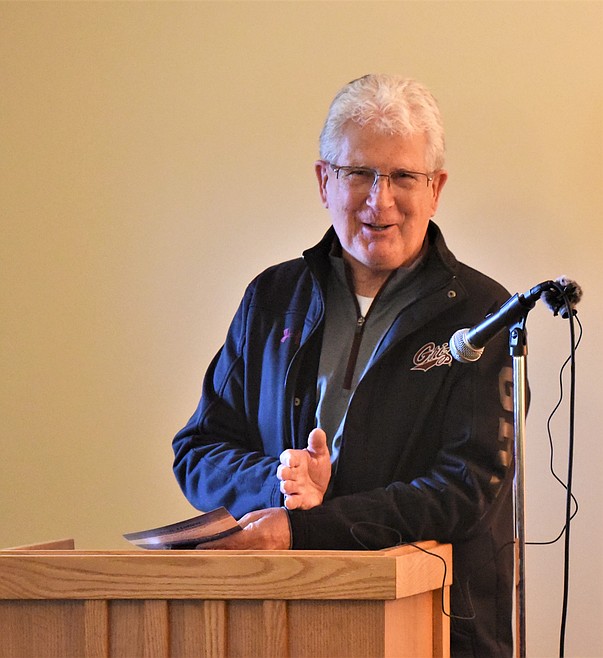 Retired University of Montana Associate Athletic Director Gary Hughes speaks during a memorial service for Mick Holien in Polson. (Scot Heisel/Lake County Leader)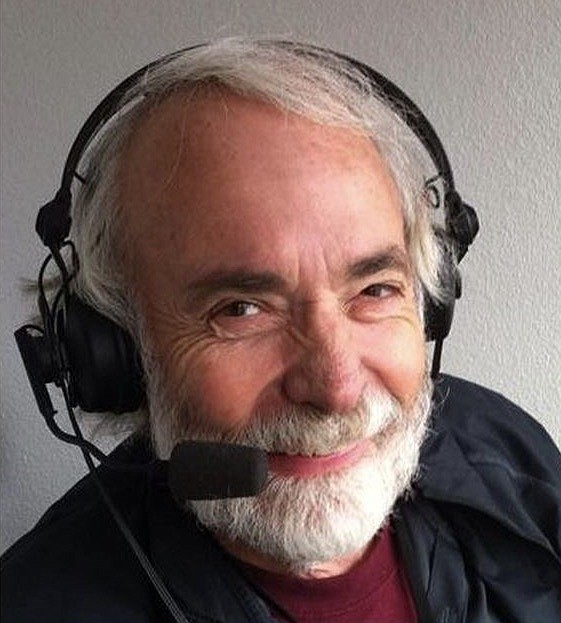 Mick Holien (University of Montana photo)
Previous
Next
Dozens of people gathered Saturday in Polson to share thoughts and stories during a memorial service and reception in tribute to one of Montana's great voices — longtime University of Montana play-by-play announcer and former Polson resident Mick Holien, who passed away in November at age 76.
A memorial service led by Providence St. Joseph Medical Center Chaplain John Payne was held at The Lake Funeral Home and Crematory.
About 70 people were present for the service, which was simulcast at the Polson Boys and Girls Club, a new facility that Holien helped make a reality.
Family members and friends, including colleagues from the University of Montana and KERR Radio, shared stories and talked about Holien's determination, sense of humor, knack for listening and gentlemanly nature.
After the service, attendees moved to the Boys and Girls Club for a reception that included an Honor Guard ceremony for Holien, who enlisted in the Navy shortly after graduating high school in Spokane at age 17. He was stationed in Washington state as a medic, and after leaving the military, he moved back to Spokane, where he worked for the Spokesman Review and earned a journalism degree from Eastern Washington University. He moved to Missoula in 1984 and embarked on an exceptional career.
The Military Funeral Honors included a rendition of taps and a gun salute. Two members of the detail folded an American flag and presented it to Holien's family, after which a moment of silence was observed.
After a long pause, people slowly began to quietly disperse.
Dave Guffey, retired UM sports information director who worked side-by-side with Holien for many years, broke the somber silence with a familiar two-word salute to his friend. It was a Montana household cheer, made famous by Holien, the Voice of the Grizzlies.
"Touchdown Montana!"
---