Barbara Jo Pilcher, 74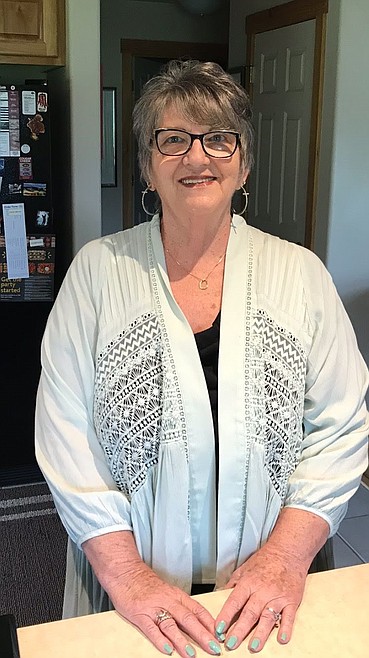 Barbara Jo Pilcher, 74, of Missoula, passed away Saturday, May 8, 2021 while surrounded by family at her daughter KayCee's home.
Barbara was born July 31, 1946, in Walla Walla, Wash. to Frank and Rebecca Curcio. She attended St. Patrick's Grade School and Braden Grade School, and she graduated from DeSales High School, where she participated in sports and was a cheerleader.
Barbara was a member of the Walla Walla Wagonettes drill team; she was princess on the Walla Walla Fair Court and was Miss Rodeo Washington. She then worked as the school secretary at DeSales High School, where she also coached girls basketball. It was here that she met and married the love of her life, a first-year teacher and coach from Montana, Russ Pilcher.
Russ and Barb moved to Missoula in 1970, and she worked as a bartender at Mr. C's while Russ worked toward his master's degree. They had their first daughter, Kelly, in 1972. Five years later, in 1977, their second daughter, KayCee, was born. Barb was a homemaker until 1996, when she began working as a property manager for T&T Rentals. In 2004, Barb and Russ retired to Polson.
Barb was a devout Catholic. She loved horses, sudoku, cooking, watching sports spectating and, above all else, her family. She was present at every single game and track meet her children participated in, no matter the location. She followed Kelly's career with the Lady Griz basketball team, attending every game, and she most recently became an avid Lady Bobcat basketball fan, following her granddaughter, Leia. Barb and Russ traveled many miles supporting all family members' activities; they never missed a wedding, graduation, birthday party or family get-together. As a teacher and coach's wife, she was a second mom to many students and athletes.
She is survived by her husband, Russ, Missoula; two daughters and their families, Kelly (Ken) Beattie, Midland, Texas, and KayCee (Matt) Hall, Missoula; seven grandchildren, Kayla (Jack) Lehman, Alissa Beattie, Makenna Beattie, Leia Beattie, Kaylor Hall, and Kenzie and Keegan Hall; one great-grandchild, Jordan Lehman; three sisters, Judy Frazier, Sandy (Pat) Nogle and Janie (Tom) Maycumber; one brother, Gene (Anne) Curcio; nieces Whitney (JC) Cabral, Bailey (Jake) Morris and Kylie Maycumber; nephews Troy (Mary) Frazier and Reed (Mikala) Curcio; and great-nieces McKinley and Charli Cabral.
A celebration of life will be held from noon to 5 p.m. July 31 at Silver Park Pavilion in Missoula. In lieu of flowers the family asks memorials be made to Missoula Catholic Schools Foundation, 300 Edith St., Missoula, MT, 59801. Online condolences may be left at gardencityfh.com.
---