Kalispell's Kolton Turner is Spring Mack Days' top angler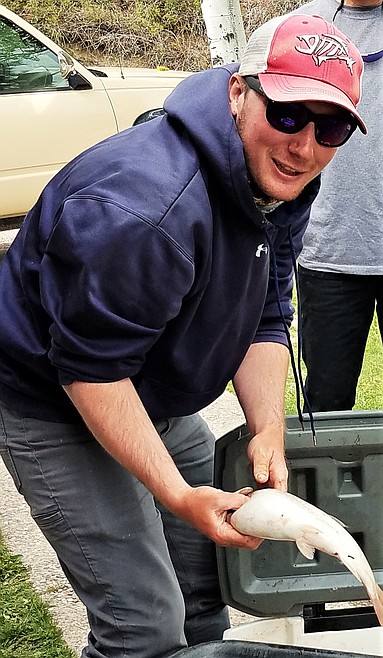 Kolton Turner, winner of 2021 Spring Mack Days, turns in his entries. (Courtesy of CSKT Natural Resources Department)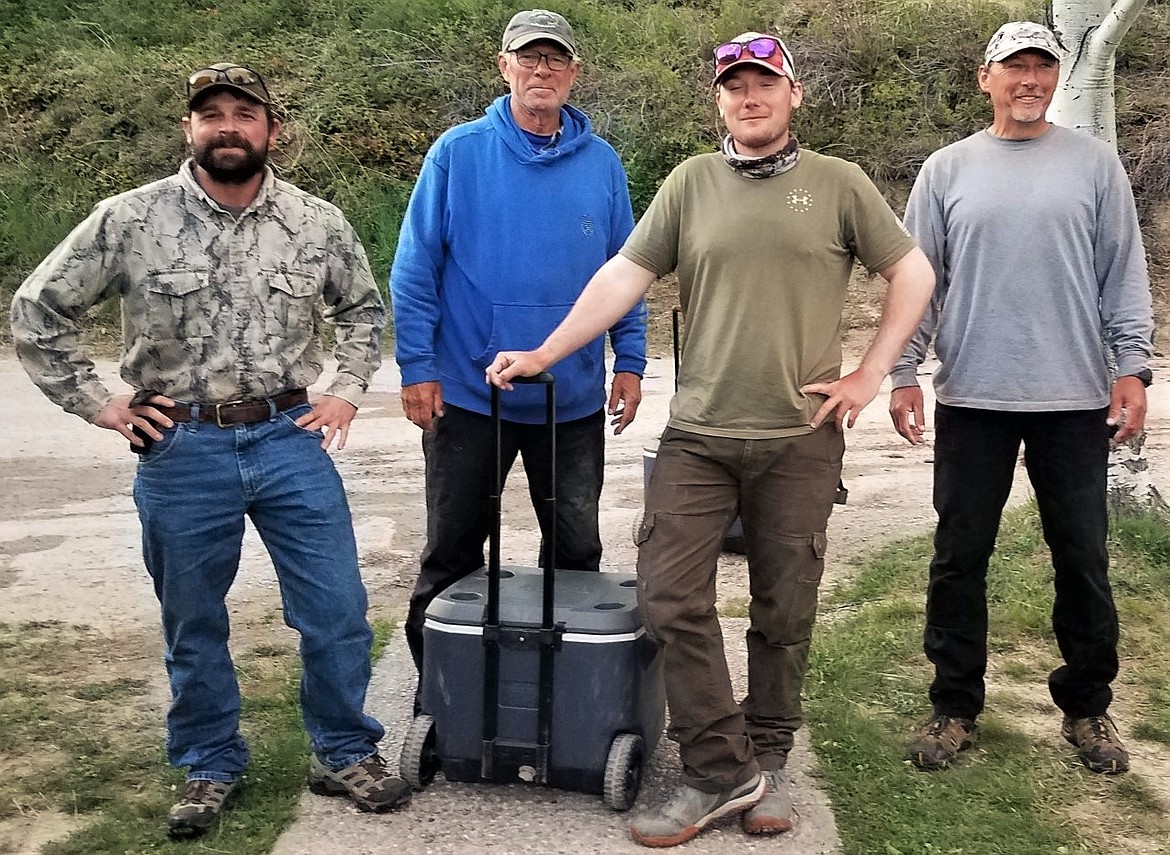 Top 2021 Spring Mack Days finishers, from left, Sam Cusker, Mike Benson, Kolton Turner and Bob Turner.(Courtesy of CSKT Natural Resources Department)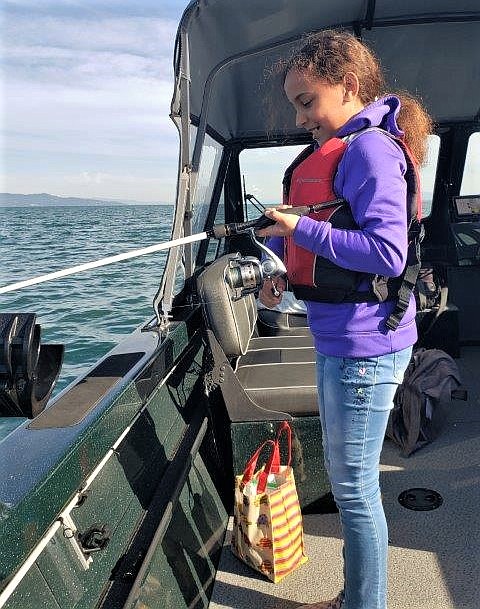 Up-and-coming lady angler Bridgett Reed of Kalispell. (Courtesy of CSKT Natural Resources Department)
Previous
Next
by
Lake County Leader
|
May 17, 2021 3:55 PM
Kalispell angler Kolton Turner turned in 1,856 lake trout to take the Top Anger prize during the nine-week 2021 Spring Mack Days fishing event on Flathead Lake, sponsored by the Confederated Salish and Kootenai Tribes.
The semiannual event is used as a management tool to reduce the numbers of non-native lake trout and increase numbers of bull trout and westslope cutthroat trout. This spring's event concluded with a total of 27,547 lake trout entries recorded.
Two hundred twenty-eight anglers turned in one or more lake trout entries and qualified for prize drawings.
The total for the last weekend was 1,597 entries with Friday's count at 732, Saturday's count at 563 and Sunday's count at 302.
Turner had an 18-day average of 87.67 entries.
Second place went to Jason Mahlen of Kalispell with 1,701 entries and an 83.11 average, followed by Bob Turner of Kalispell (1,447, 70.67), Sam Cusker of Bigfork (780, 42.67), Mike Benson of Lonepine (902, 41.83), Steve Benson of Spokane Valley, Wash. (848, 41.22), Larry Karper of Florence (767, 39.5), Ken Varga of Kalispell (753-38.3), Travis Banyai of Kalispell (710, 37.06) and Scott Bombard of Missoula (730, 35.72).
Julie Perkins of Kalispell won the Ladies category with 302 entries, followed by Connie Jones of Kalispell (74), Nicole Peters of Missoula (51), Lisa Cloo of Clinton (39) and Laurie Kreis of Huson (36).
Jack Kirkland won the 70-and-Over category with 557 lake trout entries, followed by Larry Ashwell of Missoula (416). Jack Kirkland and Marty Herak own the two drawings in the category.
Matt Guckenberg Jr of Kalispell was first in the 13-17 category with 269 entries, followed by Josey McIlhargey Jr. of Kalispell (36), Abby Hodgson of Kalispell (260, Colton Spacht of Culbertson (13) and Bryce Harvey of Kalispell (10).
Brodie Smith of Kalispell won the 12-and-Under category with 211 entries, followed by Wyatt Best of Florence (7), Tripp Bick of Arlee (5), Henry Phan from Kalispell (5) and Bridgett Reed of Kalispell (5). Tyler Varga won a drawing for a Siberian cooler.
Weekend nine winners were: Richard Truzzolino of Lakeside, Sou Thao, Jason Piccoli of Kalispell, Sam Cusker and Dewey Kruse of Polson.
The Spirit of the Event Award went to Jason and Scott Mahlen. The Mahlen family lost Scott on May 6 due to illness. His pole was in the boat with Jason the next day. There were 100 fish and a $200 tagged fish brought in at the end of that day of fishing.
Fall Mack Days on Flathead Lake will run Sept. 17 to Nov. 14. For more information, visit www.mackdays.com.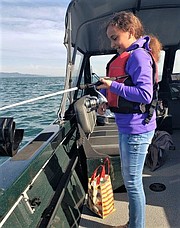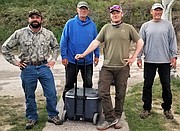 ---