Time Capsule: Too many wars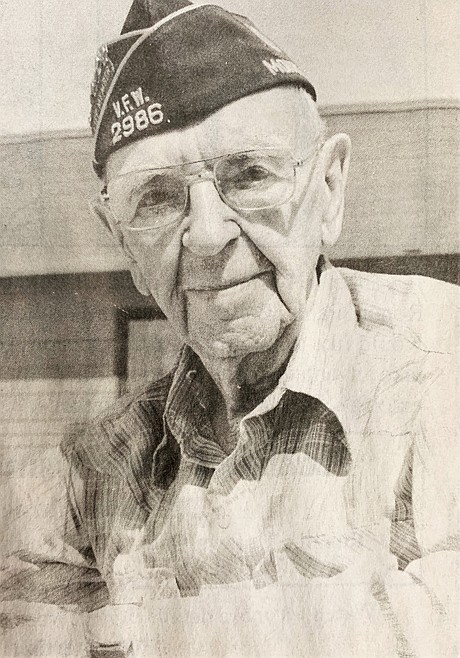 Charter member of VFW Post 2986 Jack Welch was grand marshal of local Memorial Day celebrations. (Kristi Niemeyer/May 30, 1991 Lake County Leader)
by
Lake County Leader
|
May 27, 2021 12:05 AM
This week in Lake County news archives.
Too many wars
May 30, 1991 Lake County Leader
In Jack Welch's lifetime, just two years short of a century, "we went from the ox yoke to the moon."
But advances in technology have done little to uproot human aggression. In an interview last week, the World War I veteran urged people to find "some other way of doing it besides war."
Welch, a resident of St. Luke Nursing Home, was grand marshall of the Memorial Day parade in Ronan. He's the last surviving charter member of Polson Veterans of Foreign Wars Post 2986, established in 1934.
Welch arrived in the Mission Valley as a construction worker on Kerr Dam.
"I liked the country," he recalled, although Polson "was a starvation neighborhood then."
The North Carolina native, who was raised in the Blue Ridge Mountains, opened a saddle shop in 1930 on Main Street in Polson. He built and sold saddles to customers in 26 states.
"I never spent a dime for advertisements, and I never had a sign, but I always had more work than two men could do."
That's not cardboard
May 24, 1962 Flathead Courier
Edmund H. Berber of Missoula mistook a large rock for a cardboard box on Highway 35 near Blue Bay and tried to straddle the object with his car. The resulting impact knocked Berber's car out of control, over a 10-foot bank and into 3 feet of water in Flathead Lake. Berber was unhurt, but about $200 in damage was done to the car.
Lady Pirates reign
May 29, 2003 Lake County Leader
Polson speedster Kasey Harwood captured three firsts and two seconds, and field event specialist Melinda Owen won two events to lead the Polson Lady Pirates to their first ever state championship Saturday.
Polson's 81 points was 20 better than second-place Belgrade at the Class A state meet in Missoula.
Harwood won three events and set two Class A records.
She won the 800 in 2:13 flat, a new record. … She also set a record in the 300 hurdles with a time of 44.24.
---