Michael John Roseleip, 59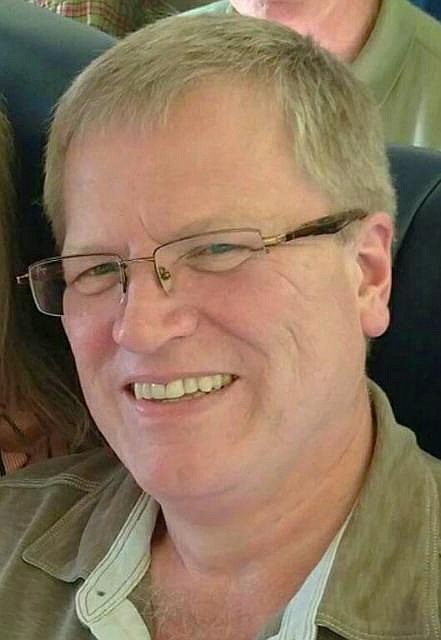 |
November 1, 2021 11:50 AM
Michael John Roseleip, 59, joined our Heavenly Father on Oct. 15, 2021, with his wife Laura, son Joe and daughter-in-law Jessica by his side following a short yet courageous battle with cancer. Many family members gave support from afar due to the restrictions of Covid.
Mike (Rosey) was born the sixth child of Robert and Dorathy (Salomon) Roseleip Jr. His early years were spent with the family on the dairy farm east of St. Ignatius. He graduated in 1980 from St. Ignatius High School, where he was active in band, jazz band and the developing area of computer science. He enrolled at Montana State University in Bozeman, graduating in the field of computer science and engineering.
He was first employed by Boeing Co., a global aerospace manufacturer. Then he moved on to Siemens AG, a focused technology corporation, where he worked with medical diagnostic equipment, traveling to numerous countries including Germany. The upstart company DocuSign was founded in 2003 and specializes in electronic signatures and digital transactions. Mike left the security of the large corporations and joined DocuSign as one of the first 100 employees. DocuSign went public in 2018 with more than 6,200 employees. Upon news of Mike's passing, DocuSign established an annual engineering award in his name.
Mike married the love of his life, Laura (Brocksom) Roseleip, on May 27, 2000. He is survived by Laura, son Joe (Jessica) Freier, and grandson Michael (Mikey), all of Enumclaw, Wash.; siblings Dennis (Dixie) Roseleip (Billings), Dave (Jan) Roseleip (Liberty Lake, Wash.), Jerry (Billye) Roseleip (Deer Lodge), Julie (Matt) Indreland (Livingston) and Jeanne (Guy) Rasmussen (Helena); aunt Linda (Roseleip) Werdin (Lewistown), aunt Dorothy (Kincel) Salomon (Olympia) and uncle Lawrence Cornelius (Ronan); and numerous nieces, nephews and cousins.
Mike was preceded in death by parents Robert and Dorathy (Salomon) Roseleip Jr.; grandparents Peter and Ina (Garbe) Salomon Jr. and Robert and Marie (Wunderwald) Roseleip Sr.; uncle David Werdin, uncle Irvin Salomon and aunt Lorraine (Salomon) Cornelius.
A celebration of life will be held at a later date due to Covid restrictions.
Memorials may be sent to the Washington State Animal Health Foundation, 8024 Bracken Pl SE, Snoqualmie, WA 98065 or online at https://WSVMA.org/foundation/ (donations are matched to support animal health and welfare) or the St. Ignatius Senior Center, 305 N. Main Avenue, St. Ignatius, MT 59865.
---