'No Coward's Epitaph' a tribute to state's first governor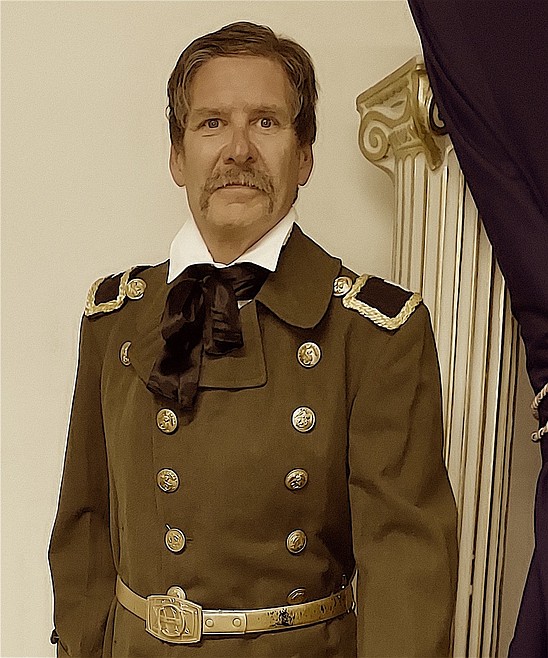 Mike Gillpatrick plays Thomas Francis Meagher, Montana's first acting territorial governor, in "No Coward's Epitaph." (Courtesy photo)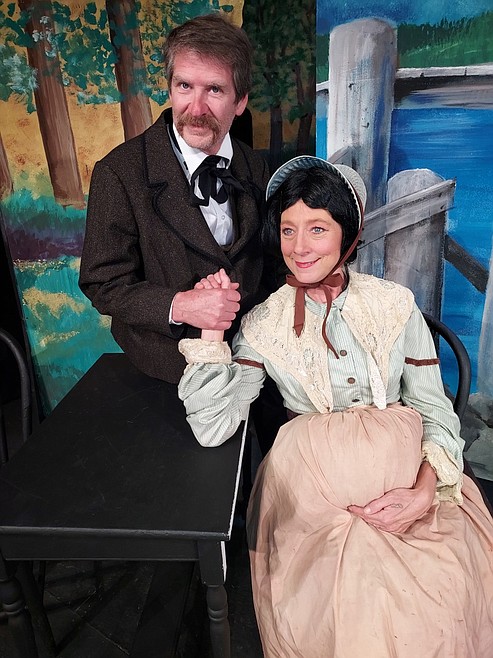 Thomas Meagher, played by Mike Gillpatrick, is seated next to his first wife, Catherine Bennett Meagher, portrayed by Jeanie Siracusa. (Courtesy photo)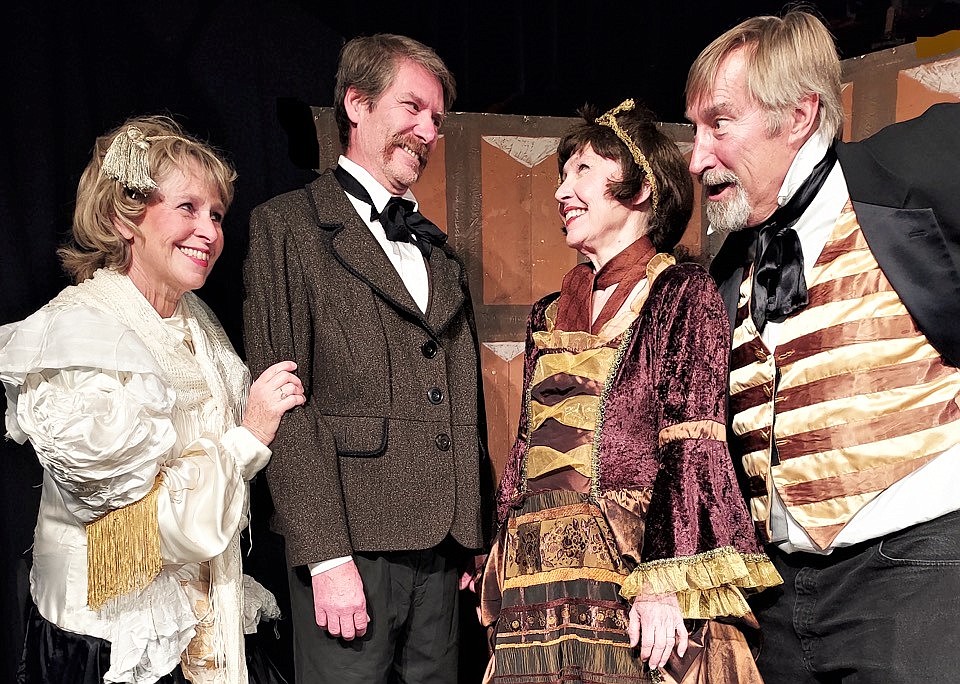 Marty Maqurek, far left, appears as Jenny Mitchel with husband John Mitchel, far right, played by John Glueckert. The husband-and-wife team arrange to have Thomas Francis Meagher, played by Mike Gillpatrick, meet New York socialite Elizabeth Townsend, portrayed by Ann Peacock. (Courtesy photo)
Previous
Next
by
Lake County Leader
|
November 9, 2021 6:28 AM
Port Polson Players, in association with the Mission Valley Friends of the Arts, this month will present the world premiere of "No Coward's Epitaph," a musical tribute written by Neal Lewing that honors the life and legacy of Thomas Francis Meagher.
Meagher is the Irish rebel who became Montana's first acting territorial governor. He's the guy on the horse outside the Capitol building in Helena.
While books have been written about Meagher, this is the first telling of his incredible story as musical theatre. The show is scripted with many of Meagher's own words, with an original musical score grounded in 1800s Irish American folk music.
The show features Montana actors and musicians and plays two weeks at the Port Polson Players Theatre on the lake. Curtain time is 7:30 p.m. Thursdays, Fridays and Saturdays, Nov. 11-21, with 2 p.m. matinees on Sundays.
"No Coward's Epitaph" spans 20 years of Meagher's public life in Ireland, Van Dieman's Land (Tasmania), during the Civil War, in New York, and finally in Montana, where he mysteriously drowned in the Missouri River at Fort Benton on July 1, 1867. His body was never found. There remain many theories as to why and how his death occurred.
Visit PortPolsonPlayers.com or call 406-883-9212 to secure your reservations.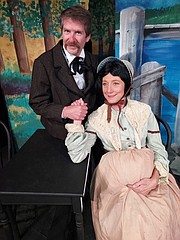 Recent Headlines
---