William (Bill) Loughlin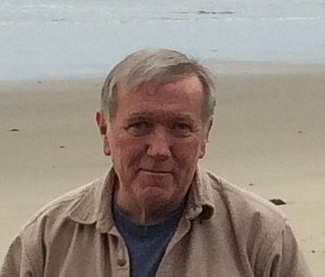 |
November 9, 2021 8:10 AM
To know someone is to get to understand them. Bill was a difficult man to understand, but those who tried became his friend. Having served in the Army, he lived his aspirations watching every military movie he could. He loved the past, music of the Rat Pack and the old movies most of us have forgotten.
He was a successful retail manager for Fred Meyer in Montana, Albertsons in Salt Lake City, and Safeway in Tillamook, Ore. His work demonstrated pride beyond expectations.
After a struggle with cancer, he can now be at peace, taking solace with his parents and his brothers, Michael and Kevin. As the last living brother, Bill leaves behind his sisters, Stephanie Mackinnon, Katie Angerman and Maura Hatch.
He was a generous gentleman with a lucky streak for winning at poker. His life was cut short; hopefully now he can do the fishing he wanted so badly to do.
Bill, "We'll be seeing you in all those familiar places" because "the best is yet to come!"
"And now the end is here, you face the final curtain," but you did it your way! So next time you see Bill let us know if he greets you with a Fireball or an ice cold beer!
---