A weekend to remember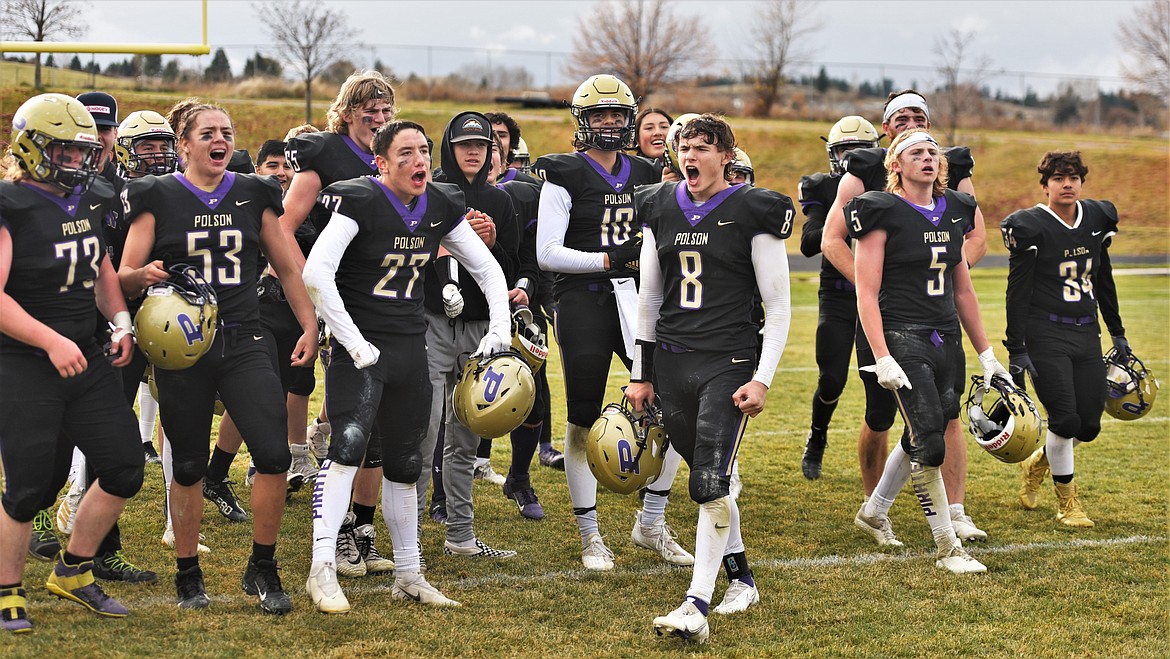 The Pirates celebrate after defeating Billings Central 49-28 in the Class A state quarterfinals Saturday in Polson. (Scot Heisel/Lake County Leader)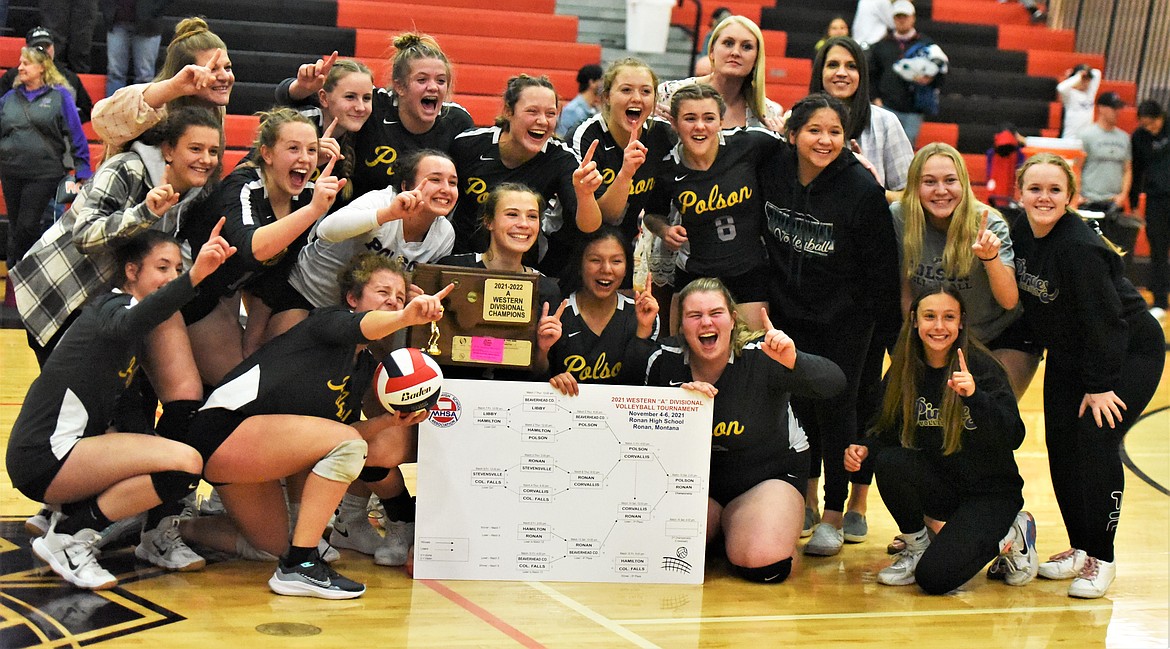 Front, from left: Nikki Kendall, Camila Foresti (holding ball), Liz Tolley (holding plaque), Turquoise Pierre, Kamdyn Burrough, manager Samantha Rensvold; Middle: manager Mary Agliano, Grace Simonich, Julia Barnard, Mckenna Hanson, Clara Todd, Lucy Violett (8), managers Tianna Walker and Carli Maley, Caitlyn Ward; Back: assistant coach Bonnie Klein, Hannah Simpson, Avery Starr, assistant coach Mariah Newell, head coach Lizzy Cox. (Scot Heisel/Lake County Leader)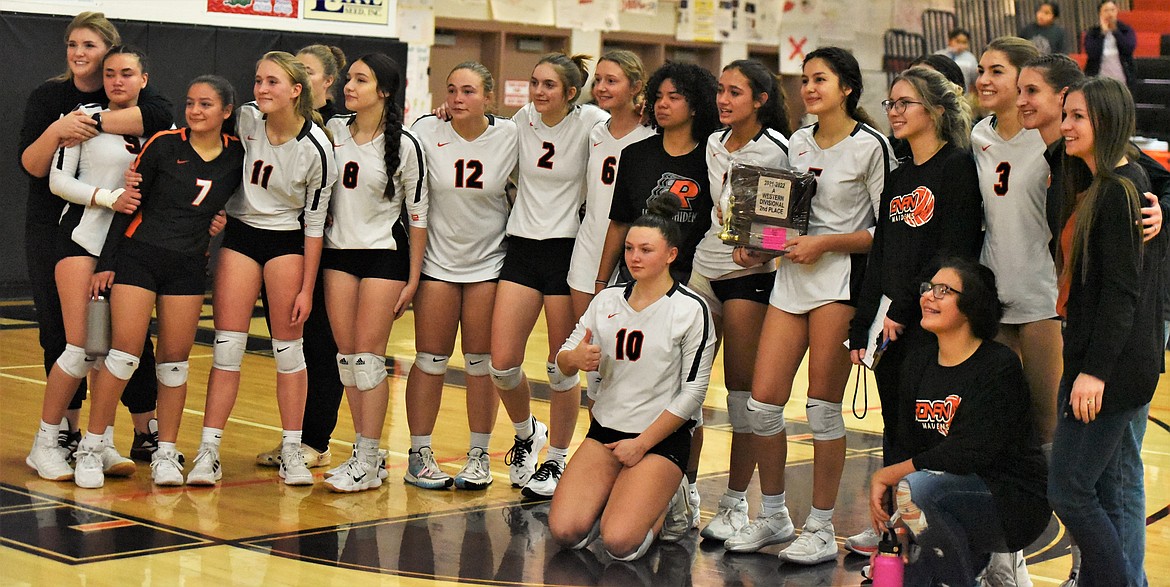 Pictured, from left, are Ronan head coach Lacey Phelan, Kylie Fetui (9), Margaret Cordova (7), Jase Frost (11), manager Dorothy Webster, Julianna Vizzerra (8), Haylie Webster (12), Kenslie Fisher (2), Claire Crist (6), Adri Tatukivei, Rylie Lindquist (10), Leina Ulutoa (1), LaReina Cordova (5, holding plaque), manager LaRhea Webster, Hannah Rowe, Olivia Clairmont (3), Seattle Chartraw (front), and assistant coaches Madison Wassam and Katie Elliott. (Scot Heisel/Lake County Leader)
Previous
Next
by
SCOT HEISEL
Lake County Leader
|
November 10, 2021 12:20 PM
A perfect storm of high school sports outcomes and scheduling led to one of the more historically memorable weekends of local youth athletics Thursday through Saturday in Lake County.
The final home events of the fall sports season resulted in an undefeated Polson football team defending its turf in a convincing state quarterfinal win over a talented Billings Central team Saturday afternoon. Meanwhile, simultaneously, the Ronan and Polson volleyball teams battled at length for Western supremacy at the Ronan Event Center.
The Western A divisional volleyball tournament in Ronan featured some of the most exciting matches of the season, as one might expect. The eight-team event included teams from as far away as Dillon and Corvallis, but in the end it was the local teams that grabbed the spotlight.
The Lady Pirates entered the tournament as league champs, with just one loss on their record, and they advanced straight to the championship with a pair of victories Thursday and another Friday night.
The host-team Maidens also advanced to the championship match, though their road was a bit more "scenic." After a close, five-set loss Thursday night, Ronan won Friday, then won two more matches Saturday just to make the title event against their county rivals.
As the Polson football team was building a second-half lead over Billings Central, word came across the loudspeaker that the Maidens had won the first championship match in five sets, forcing a second match for the divisional title.
A substantial segment of Pirate Nation had elected to attend the rare home football playoff game. However, the Maidens' win allowed time for many to make a quick trip to Ronan for the final match, another epic battle that ended with the Lady Pirates claiming the crown. A good portion of those in the student section for the finale had been dressed in full pads, making plays on the football field less than an hour prior.
All three teams take their quest for a state title on the road this weekend, both volleyball squads to Bozeman and the football team to Laurel.
Regardless of the outcome, they all gave us a weekend for the ages.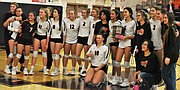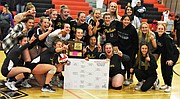 ---