Marlene Fay Bagnell, 86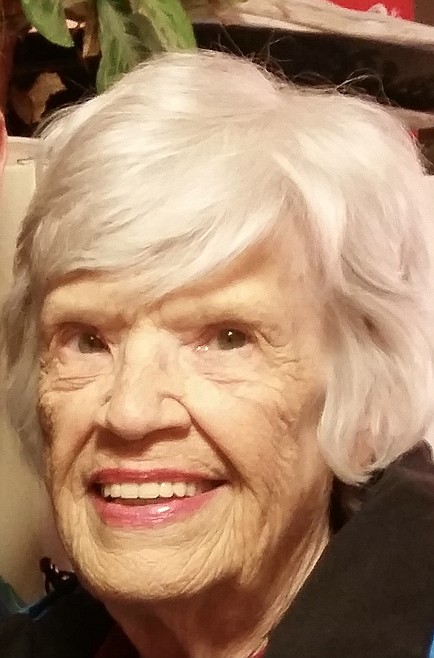 |
November 12, 2021 1:00 PM
ST. IGNATIUS — Marlene Fay Bagnell went to be with our Lord peacefully on Nov. 6, 2021, while surrounded by her daughter, son-in-law, grandchildren, and her great-grandson. She was 86 years young.
Marlene was born in Mandan, N.D., but moved to Sanger, N.D. at age 2 with her family — her daddy, Robert, and mom Florence Bagnell. Her brothers Lyle (who affectionately referred to her as Marilyn), Dale (who called her Wee Wee) and Daryl (Scotty) loved her as "Sugar Plum." All preceded her in passing. Also preceding her was her beautiful daughter, Budelle (Bud) Roberta Welander.
Her family traveled by car to Kirkland, Wash., to visit her grandparents frequently, but mom always vowed she would live in the mountains. And she did.
Marlene completed the third and fourth grades together in the same year in Hensler, N.D. She was the only student in third grade that year. She also graduated from high school in three years at age 16 in 1951 at Center, N.D. Marlene worked for the County Extension Agency at the Oliver County Courthouse in Center before marrying Elmer C. Mack, who also preceded her in death. They then moved to Montana in 1953. There they had three children, Budelle (Bud) Roberta, Jefferson Lyle and Jole'e Elizabeth.
She was a stay-at-home mom who was one of the top sales representatives for Sara Coventry Jewelry Co. She successfully sold products for that company for six years. Later she worked as a physician's assistant at the Western Montana Clinic.
She also was an incredible pianist. She did read music. But her real talent was playing by ear. She listened once and could play it. She and her brother Lyle and Pat Collier would play the best big band music you ever heard. Marlene also volunteered to play for different churches in Mesa, Ariz.
She later moved to Polson and worked for Bishop Insurance, where she sold property/casualty insurance when they first opened. Later she worked for Western States Insurance until she retired in 1992. Marlene loved to travel in her fifth wheel. She traveled to Canada, Mexico and throughout the U.S. with her faithful dog, Fritz, a schnauzer, by her side. In 1996 Marlene moved to a warmer climate. She lived in Mesa for 22 years. She then came back to her beloved mountains in Montana in April of 2021 and lived with her daughter.
Marlene is survived by her son, Jefferson Lyle Mack of Billings; daughter Jole'e McGarvey (James) of St Ignatius; grandchildren Justine Sherry (Justin Erickson), Jason Sherry (Meg), Mackenzie Aylesworth, Joshua Aylesworth (Amy), Alexander Welander (Larissa), Arwyn Welander (Bones), Cody Mack and Casey Mack; nine great-grandchildren and many nieces and nephews. She is also survived by her extended family, Chris and Dorothy Means and their children, of Chandler, Ariz., and Lamar and Darlene Means of Rathdrum, Idaho.
A private family service is planned in May 2022 in Center. We will love you and miss you forever, Ma.
Donations may be made to the Diabetes Association. Messages of condolences may be shared with the family online at www.lakefuneralhomeandcremation.com.
Arrangements are under the care of The Lake Funeral Home and Crematory.
---