Tari Lynn Shaw, 53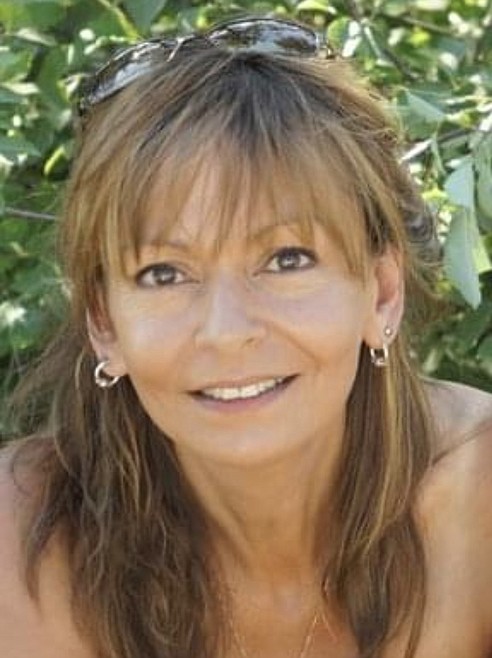 |
November 15, 2021 9:45 AM
Tari Lynn Shaw, 53, of Polson, our bright, shining star, shined for the last time Nov. 4, 2021 at UW Medical Center in Seattle. Tari was born Dec. 12, 1967 at Holy Family Hospital in St. Ignatius to Virginia Sanders Shaw and Richard (Dick) Shaw. She was welcomed as an early Christmas gift to her seven siblings at the family home. Tari was raised in the Evaro/Arlee area. She attended schools in Frenchtown, Arlee and Dixon, graduating from Two Eagle River School in 1985.
As a young girl Tari spent time with her siblings enjoying the outdoors and looking forward to trips to the Jocko area for picnics, fishing and camping. With her extended family, she looked forward to the annual Bison Range get-togethers for barbecues and games. One of her cherished gatherings was the Memorial Day campout at Blue Bay Campground.
After graduating from Two Eagle River School, she began her employment following in her brother's footsteps as a Wildland Firefighter. Her small stature was a surprise to her fellow firefighters but didn't interfere with her ability to keep up with them. It was at this time that Tari began making new friends, celebrating her independence while cruising her BLU BLUR Chevrolet Camaro. Tari made friends easily with her outgoing personality and positive outlook in life. With her besties in tow she cruised the highways listening to the latest tunes and finding adventures on the Flathead River, either at Sloan's or Buffalo Bridge.
When it came time to settle down, Tari began her employment with the Tribal Personnel Office. While employed there, she made numerous friends, one being her supervisor and mentor, George Cowan, who encouraged her to set life goals, make smart decisions and shoot for the stars. From the personnel office, she moved on to to the Tribal Administration Department as the executive aide. This is where she worked closely with the Tribal Council recording weekly council minutes and learning about Tribal Issues that were of great importance to her.
Tari met Glen Wunderlich, and they were married in Ronan. To this union, they were blessed with two beautiful daughters, Janay and Casadi Wunderlich. Their older sister, Jessica Wunderlich, also joined them at the family home.
It was at this time that Tari took a career break to become a full-time stay-at-home mom. Tari enjoyed motherhood, from packing school lunches to participating in her daughters' school activities. Tari was an avid sports fan who watched her daughters participate in volleyball and basketball. She traveled throughout the Mission Valley and beyond, to Spokane Hoopfest, and to the Denver Indian Basketball tournament. She was especially proud when her daughter, Casadi, was invited to participate in the Down Under Basketball tournament in Australia.
Once the girls became school age, she then returned to full-time employment with the Ronan Telephone Co. In October of 2013, Tari finally found her passion with the Tribal Legal Department working on the Water Rights Compact.
Tari was a proud member of the Confederated Salish and Kootenai Tribes and kept well informed of the issues facing the Tribes. She embraced her tribal identity and tirelessly defended the CSKT tribal sovereignty rights. She also served on the Salish Kootenai Housing Authority Board of Commissioners, where she stuck to policies and procedures while making some hard decisions. She loved being on the board and knowing she was making a difference for our tribal membership facing housing issues.
Tari was beautiful, ambitious and focused. She possessed adept abilities in finding solutions to every obstacle that she faced. Tari was also generous, caring about others above her own needs. She was compassionate to others in their times of sickness or grief. She always offered her hand in friendship and knew how to express a kind word when needed.
Tari's hobbies and interests included surfing Facebook to reconnect with old and new friends, finding the best deals on QVC and researching for the latest and greatest skin care products, no matter how far she had to look.
In the spring of 2019, Tari was again blessed and honored to take on the role of YaYa when her granddaughter, Hazelynn, was born. In the two years that followed, Hazelynn became her source of inspiration and happiness through difficult times with COVID-19 isolation and her ongoing health issues. Tari's greatest joy was spending time with her Hazelnut, which could include facetiming, making funny faces on Snapchat, reading a book on the couch, singing, laughing and dancing and creating lasting memories. Hazelnut was her Yaya's little sidekick.
Tari was preceded in death by her father, Richard (Dick) Shaw; her mother, Virginia Hunter; brothers Lloyd and Larry Colman; paternal grandparents Clyde and Adeline Sanders; and aunt Lorena Lawson.
Tari is survived by daughters Casadi (Edgar) of Polson and Janay of Ronan; stepdaughter Jessica (Robert) of Missoula; granddaughter Hazelynn Quequesah; siblings Charlene (Kenny) Friedlander, Roxanne (Marty) Herak, Lyle Colman, Joan Colman and Tracy Shaw; cousins Sue Lawson, Pam (Steve) McDonald, Renee (Jason) Joachim and Kimberly Lawson; sister-in-law, Laurie Colman; special nephews Shane (Becky) Colman and Eli (Susette) Sheridan; and several nieces and nephews along with great-nieces and -nephews. She also is survived by friends with whom she had a special bond: Abby Dupuis, Gina Ardiana, James Davis, Marty Zobel and neighbors Peanut and Emmett.
At Tari's request and honoring her last wishes, cremation has taken place. We ask that you come to have dinner and share memories of Tari's life from 2 to 6 p.m. Friday, Nov. 19 at Two Eagle River School. Please remember that the family is asking you to follow strict COVID-19 protocols. Please note that at a later date and time, which will be announced, the family will plan a celebration of Tari's life for all to participate in and enjoy.
---