James Richard Atkins Sr., 62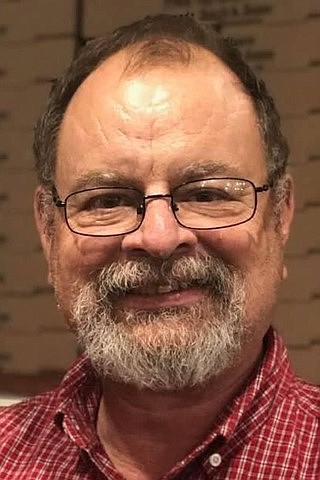 |
November 22, 2021 3:15 PM
James "Jim" Richard Atkins Sr., 62, of Lakeside, passed into the arms of Jesus on Nov.15, 2021, due to complications from COVID-19.
Jim was born to Mary Irene and Clarence McClure on Dec. 20, 1958, in Butte. he was later adopted and raised by Sidney Atkins. In 1974 his family moved to Hamilton, where he met his future wife, Jamie, and graduated from high school in 1978. He was active in wrestling and football in high school, where he was known as "Apples." After graduation he went on to barber school in Missoula. Upon completing barber school, he and Jamie opened the Hair Shrink in St. Ignatius and Ronan. He formed many friendships while cutting hair over the past 30-plus years.
Jim and Jamie were blessed with three children: Dustin, Shannon and Jim Jr. The things that brought Dad the most joy were his grandchildren, riding his motorcycle and finding any reason to crack a joke. He and Jamie took many trips on the Harley, and many nights after work they would ride around the lake. We took many family vacations, most notably to Disneyland and Edmonton, Ontario. We still have the photos he took on his phone at weddings and family gatherings.
His acquaintances knew how personable he was. He is loved and missed dearly by so many. His trust was securely in Jesus right to the end. We are comforted with the assurance that we will be united with him in the Glory of the Lord one day soon.
Jim was preceded in death by his mother, Irene; father Clarence; stepfather Sidney; and daughter-in-law Marissa.
He is survived by his wife, Jamie Atkins; sister Rhonda (Renne) Earhart; children Dustin (Kelli) Atkins, Shannon (Brandon) Nissen and Jim Atkins; and grandchildren Austin (Abigail), Andrew, Levi, Declan, Oliver and Brayden.
The funeral service will be held at 3 p.m. Tuesday, Nov. 23, 2021 at The Lake Funeral Home in Polson. Messages of condolences may be shared with the family online at www.lakefuneralhomeandcremation.com.
Arrangements are under the care of The Lake Funeral Home and Crematory.
---