View from the Library: It's a holly jolly 'Grinchmas'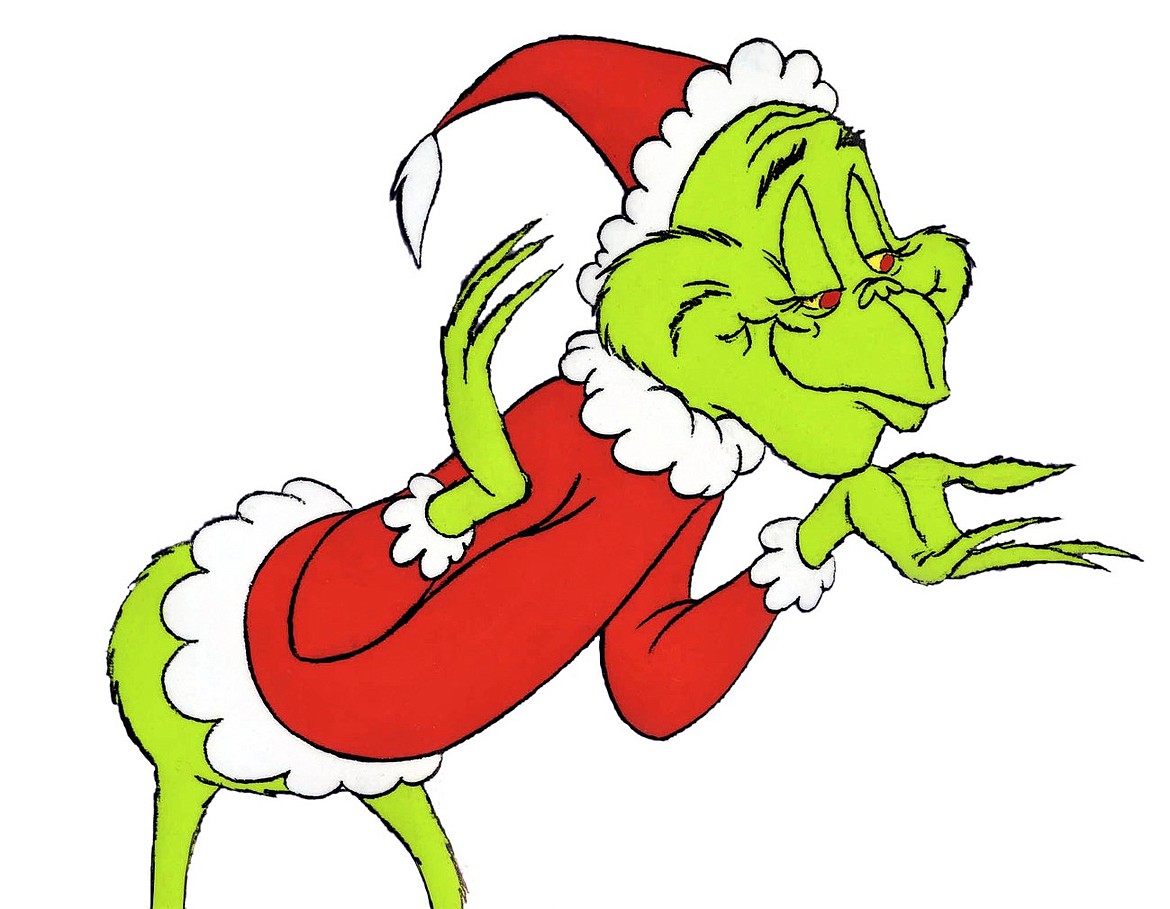 by
Abbi Dooley
|
November 23, 2021 6:22 AM
Celebrate "Grinchmas" with us on Saturday, Dec. 4, starting at 10 a.m. in the library meeting room. A ticket to Whoville is required for anyone older than little Cindy Lou Who (who was no more than 2) and can be picked up at the library, or call or email us to reserve spots. We will have hot cocoa and cookies, fun crafts and games for kids. There will be a reading of "How the Grinch Stole Christmas," and there may even be an appearance by the Grinch himself. Attendance is limited, so get your tickets early.
Thank you to everyone who donated food for our Cat-Griz food drive. Both carts were filled to the brim, but the giant zucchini may have tipped the scales in the Bobcats' favor. Of course, we all know who really won. We are happy to be able to support the Loaves and Fish Food Pantry and hope to continue this tradition each November.
The library has a Starry Sky Project STEM Kit available for checkout. The Montana Learning Center in Helena is launching the statewide Starry Sky Survey Project, which is part of a larger effort to track light pollution globally. Anyone 18 or older with a library card in good standing can check out the kit, take measurements and upload findings to the international database "Globe at Night." You don't have to wait for clear skies. We also have NASA Space Explorer backpacks and a telescope available for checkout.
Through Dec. 22 all items in the library gift nook are 20% off. We have many great literary themed gifts, perfect to treat yourself or someone else.
Mother Goose programs are held each Monday at 9:15 a.m. in the library meeting room. These programs for babies, toddlers and their caregivers include stories, nursery rhymes and songs. This is a great space for parents to meet and kids to play.
If you're traveling for the holidays, be sure to download our apps. With Libby you can listen to audiobooks and read eBooks and magazines. With Flipster you can download magazines with many craft patterns to take on the road. Freegal offers three hours per day of music streaming and five downloads per week of over a million songs, including Adele's newest album, all ad-free. You can even make your own playlists. Set up Kanopy Kids on a tablet for a month's worth of endless educational entertainment for your kids, or watch a Great Courses video or movie. The library offers lots of entertainment, all completely free with your library card.
The library will close at 4 p.m. Wednesday, Nov. 24, and will be closed Nov. 25 (Thanksgiving). Upcoming closures include Dec. 23-25 for the Christmas holiday, and Dec. 31 and Jan. 1 for the New Year holiday.
The library is open 9 a.m. to 6 p.m. Monday through Friday and 9 a.m. to 4 p.m. Saturday. The hours from 9 to 10 a.m. Wednesday and Friday are reserved for those 65 and older, or those who are immunocompromised. Please wear a mask during this hour.
Curbside pickup is available for everyone during open hours. Please call us at 406-883-8225 or email us at polsoncl@polson.lib.mt.us with questions or to request curbside pickup.
Abbi Dooley is director of North Lake County Public Library in Polson.
---