Cherry Valley welcomes new special-needs oasis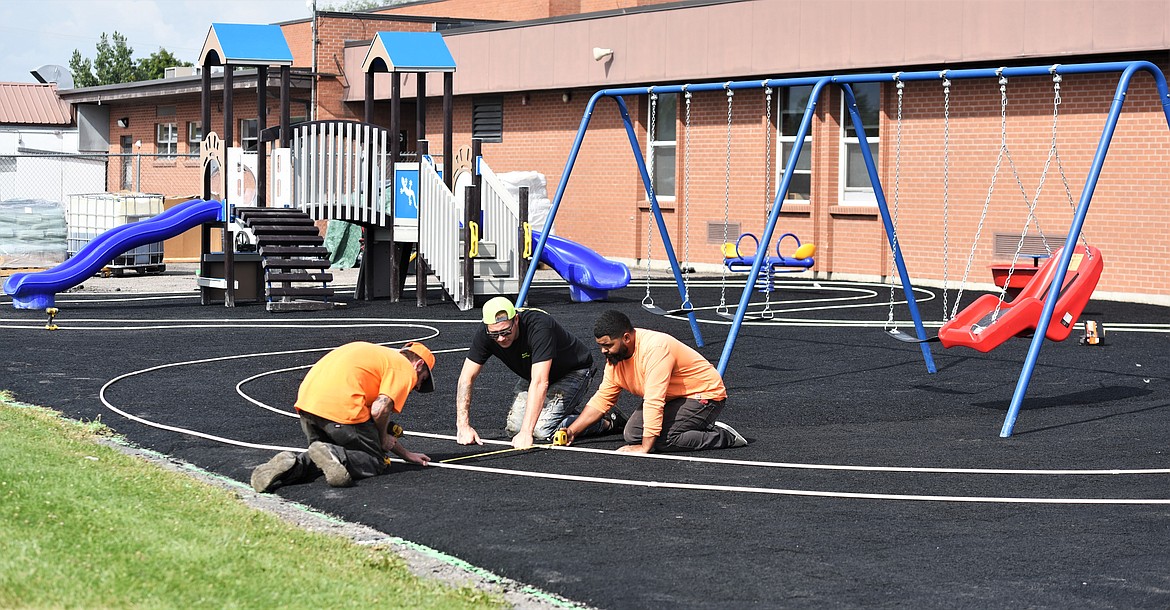 A crew from Michigan-based adventureTURF set the outline for a bike path they later painted onto the surface of the new special needs playground area at Cherry Valley Elementary. (Scot Heisel/Lake County Leader)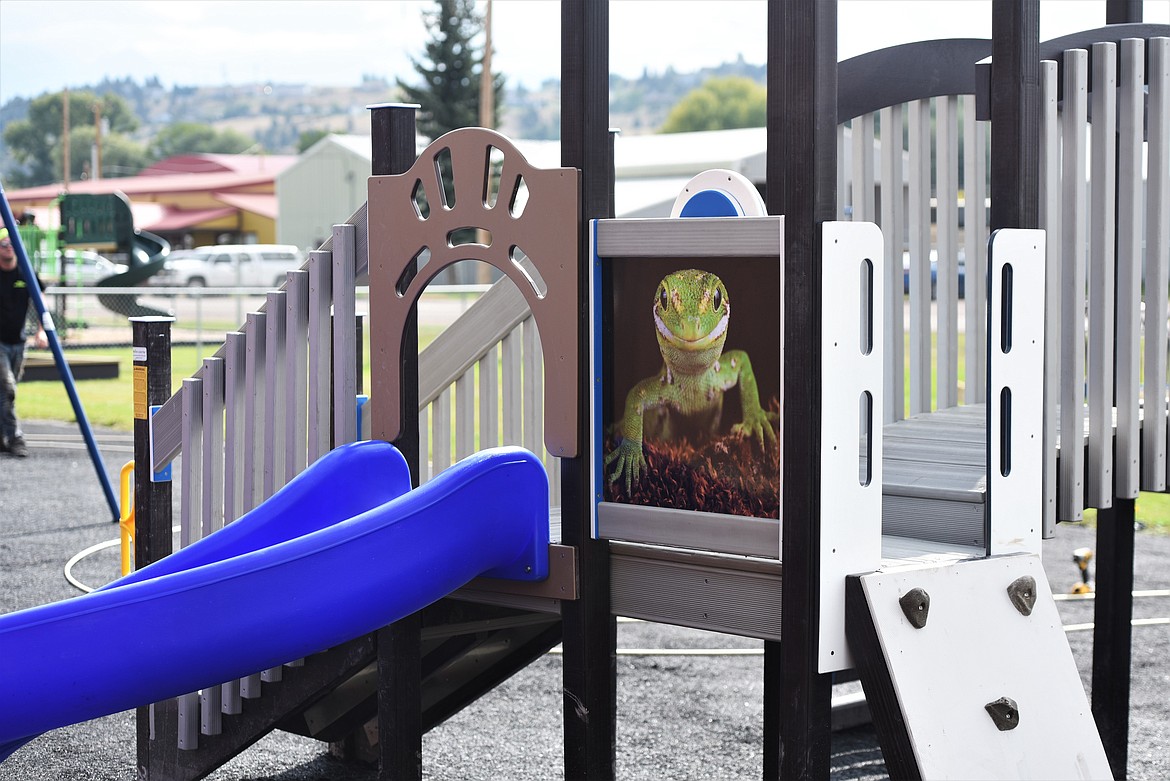 There's an interesting character hanging out in the slide area. (Scot Heisel/Lake County Leader)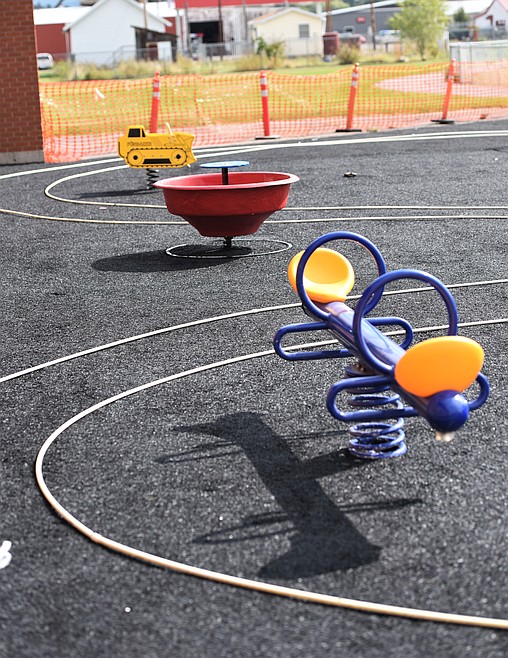 Playground equipment designed for special needs children was purchased from multiple companies across the nation. (Scot Heisel/Lake County Leader)
Previous
Next
by
SCOT HEISEL
Lake County Leader
|
October 7, 2021 1:00 AM
There's a new playground in town, and it's got something for just about everyone.
The new special needs playground at Cherry Valley Elementary in Polson gets its official unveiling from 4:30 to 6 p.m. Thursday, Oct. 7, in celebration of a remarkable accomplishment.
Bonnie Petersen has been a special education preschool teacher for 18 years. She has long wanted a play space specifically for her students since traditional equipment and the standard wood-chip ground covering can be a monumental challenge for kids who use a wheelchair or have difficulties walking.
After sharing her ideas, Petersen received encouragement from others in the district to push ahead and make the new playground happen. In less than a year and a half, $120,000 in funding was secured and the playground was finished.
"We decided to go big from the start and then scale back as needed along the way," Petersen said. "The community really stepped up, and we didn't have to scale back at all."
The playground was designed specifically for kids age 3-5. It features pieces designed to provide exciting sensory experiences for children who need a lot of vestibular and proprioceptive input, while other equipment is designed to support children with sensory processing disorders who might need a calming environment.
A team from Michigan-based adventureTURF installed the various equipment, which was purchased "from all over the place," according to Petersen. The crew specializes in installing pour-in-place rubber, which serves as the playground's foundation. From afar, it resembles asphalt, but it's rubbery — soft enough to cushion a fall yet firm enough to offer solid footing. The crew painted the black surface brown, with a green bike track encircling several of the playground pieces.
Another special feature is open slides rather than enclosed plastic tubular slides that can destroy cochlear implants of children who are deaf or hearing impaired. There also are a few strap-in swings and a sandbox with a mechanism to allow kids in wheelchairs to lower themselves into the sand.
"We got exactly what we needed for all the different kids," Petersen said. "They're all going to be pretty happy out here."
The new edition is the third playground area at Cherry Valley. A new fence will be installed to help isolate the special-needs area, but it will be far from exclusive. The area will be open to the public during evenings and weekends, so special-needs students from the entire area can visit.
Petersen said she was shocked by how smoothly and quickly it all came together.
"The community said, 'We want to do this as much as you do.' It was amazing."
No school district funds were used in this project, but several grant applications were reviewed and approved before submittal by Superintendents Rex Weltz and Tom DiGiallonardo. Special Service Director Tim Berg also played a key role in funding the project.
Major local contributors included Greater Polson Community Foundation, Glacier Bank, First Interstate Bank, the Confederated Salish and Kootenai Tribes, Donna Jean Rolfson Trust, Century 21 Big Sky Real Estate and Montana Taco Bell; many other local businesses and dozens of private residents also contributed.
Funding also came from outside sources such as MDU Resources Foundation, Gallagher Foundation, Dennis and Phyllis Washington Foundation, Treacy Foundation, Brondum Foundation and Headwaters Foundation.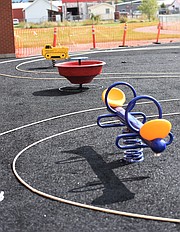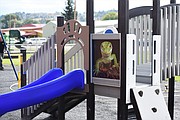 Recent Headlines
---