Election preview: Incashola challenges St. Ignatius Mayor McCollum
by
Lake County Leader
|
October 13, 2021 10:30 AM
Voters will choose between two candidates for mayor of St. Ignatius on Nov. 2, incumbent Mayor Steve McCollum and current councilman Daren Incashola. Both are lifelong residents of St. Ignatius.
McCollum was elected to the mayor position in 2017, having previously served 12 years on the City Council. He is employed as head of maintenance at St. Ignatius Schools, a position he has held for more than 20 years. He supervises six employees, experience he said helps him work with the town's employees.
McCollum has helped put on the annual Good Old Days festival for many years, and retired from the St.Ignatius Volunteer Fire Department after 38 years of service.
"Being a land owner and taxpayer, I would like to make sure that everyone's taxes are being well spent," McCollum said in reply to questions submitted by the Lake County Leader. "I think that we have a great crew that cares for the town and the people that live here and do not want that to change. As a whole crew working together, we have been able to get the town back in budget. Improving streets for safety is being done (as much as we can afford each year). Rebuilding our police force is in progress. … We all just need to keep working together to make all of this happen."
Incashola has worked most of his life in public service, including currently serving in his second term on City Council. He works as an IT technician for Lake County.
"I see the challenges facing St. Ignatius and believe that I would be an asset in helping face those issues," Incashola said in submitted answers to a Leader questionnaire. "I would like to make sure that we are prepared to meet the needs of our community. We need to find ways to fund road maintenance and repair, as well as sewer repairs and upgrades that are going to be needed in the future."Incashola worked several years as the supervisor of Lake County's 911 center, managing as many as 16 staff members and two very large budgets, he said. "Serving as a Councilman has added to my experience and understanding of both the employee and employer side of local government. That along with the time I have served in other capacities I believe has given me … the ability to look for solutions from a unique perspective."
Incashola said he has been successful in writing grants for the town's police department for equipment and personnel, and as a councilman was able to secure funding to convert the town's tennis courts to basketball courts rather than tear them out.
Incashola is a U.S. Army veteran who served as an infantryman at Schofield Barracks.
"I have also served as a volunteer fireman for the St. Ignatius Fire Department and as an EMT for the Mission Valley Ambulance. I served as vice chairman of the Lake County 911 Board for many years and also as a reserve deputy with Lake County. I also served on the CSKT Early Childhood Services Parent Policy Council, and currently serve on the Lake County Employee Associations Board."
Due to a lack of candidates, St. Ignatius canceled elections for four at-large City Council positions. Incumbents Chris Heffern and Daniel Thompson will return, and the two other seats will be elected by acclamation.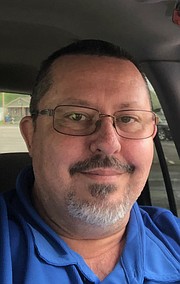 Recent Headlines
---