Photos: Fire Prevention Week
|
October 17, 2021 2:55 PM
Staff from the Polson City Fire Department made their annual Fire Prevention Week visits earlier this month.
The theme for Fire Prevention Week this year was "Learn the Sounds of Fire Safety."
Fire personnel visited Fun and Fancy Learning, Head Start, Serendipity Playhouse, Cherry Valley and Linderman School.
Kids were taught the different sounds smoke detectors make, what do do when they go off, and when to change and check the batteries.
The kids were also given a tour of the fire truck and shown a variety of tools used to fight fires.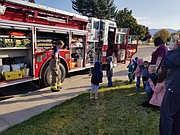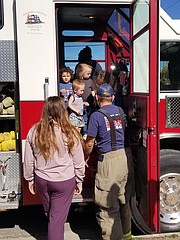 ---