Election preview: A three-way race for Ronan mayor
by
SCOT HEISEL
Lake County Leader
|
October 20, 2021 11:00 PM
Two challengers have stepped up to try to unseat longtime Ronan Mayor Kim Aipperspach. An incumbent council member also faces a challenge to keep her seat. And the town will soon have a new city judge.
Ballots went out last week for the Nov. 2 election. Ballots may be returned in person or by mail to: Lake County Election Office; 106 Fourth Ave. E; Polson, MT 59860. Ballots will be accepted at the Election Office 8 a.m. to 5 p.m. through Nov. 1 and 7 a.m. to 8 p.m. Nov. 2.
Winning candidates will begin their new four-year terms on Jan. 1, 2022.
The Lake County Leader recently reached out to all candidates in contested races with a basic questionnaire. The following is a race-by-race look at the candidates. Responses within the article have been edited for space.
Ronan Mayor
Mayor Kim Aipperspach (nonpartisan) was first appointed as interim mayor approximately 15 years ago and has held the position ever since. Aside from his government service, he's also manager of Arnie's Gas and Tire. Aipeprspach has lived in Ronan "since November of '72." He said his motivation for seeking office is to help the city and the community, and to try to ensure "things go decent."
Prior to serving as mayor, he was heavily involved with the Chamber of Commerce and served stints as president and vice president.
"There were a lot of good ideas but I realized you can't do stuff without city approval, so I decided I'd get into city stuff and see if I could help that way. Then I realized with all the rules and regulations that come with politics, they won't let you do things whether you want to or not."
Regarding his priorities, he said the two worst things about small towns as far as spreading the money around, is funding police and roads.
"We're getting a little better on roads," he said, citing the recent purchase of a Durapatcher, which does a much better job of patching roads. He said the Council would like to use American Rescue Plan funding to fix roads, but that's not an approved ARPA project. Instead, they'll address water and sewer issues and then fix the roads around specific projects as a workaround.
He said another of his priorities is on everyone's mind these days.
"One of the things we ran into in the last year and a half of craziness is the housing situation. We really need to work on the middle-income working guy so he can afford to live and work in Western Montana. We'd like to have him here."
Besides his Chamber experience, he also served for 20 years with the fire department, was a member of the Ronan Pioneer Days committee and has been involved in numerous local fundraisers.
Ward 2 Councilman Chris Adler (nonpartisan) is a mechanic for the Transportation Department at the Polson School District. He grew up on a dairy farm just south of Ronan and moved into city limits in 2001.
"I love Ronan," Adler said. "I graduated here in 1988 and never had a desire to leave. I am seeking the mayor position to represent the people and the employees of the place I have always called home."
He said his personal priorities would be common-sense spending and decision making, oversight of city department heads, transparency to the citizens and working together with the Confederated Salish and Kootenai Tribes and Lake County governments on city endeavors.
"I have been a city councilman for 10 years and a small business owner with employees. … I have been a proud member of the Ronan Fire Department for 31 years, seven of those as fire chief. I was also president of the Lake County Fire Association in 2005 and 2006. During my employment with the Montana Department of Transportation, I was also involved with the transportation awareness program, to enhance safe driving on public roadways."
Robert Sager (nonpartisan) worked in the timber industry for nearly 40 years before retiring. He was a quality control supervisor with a company in Republic, Wash., who supervised 450 people. His family moved to Ronan in 1954. He moved to Republic for a job opportunity in 1972. He came back to Ronan around 2006.
"I feel there's experience in leadership, and experience in getting things done the way I want them done."
Sager said his focus as mayor would be prioritizing what needs to be done and stressing accountability.
"They say there isn't money to do anything about infrastructure, but I don't see how that's possible. I think a full audit would be in line."
Sager's neighborhood has grass growing over the curbs and into the street. He said that's not acceptable."
"We need to clean up the town. Ronan spent $450,000 for street sweeper and it sits out at the maintenance shop and doesn't get used."
He said a lack of basic maintenance is leading to clogged drains.
"We just need to get stuff done. There's no accountability."
He said it's fine that the city owns a street patcher, but he wonders if it's being used.
"Does it look patched to you?" he said.
Regarding community service he said he volunteers at the Ronan Bread Basket.
Ward 1
Incumbent Marilynn Tanner (nonpartisan) is a retired educator with 20 years of experience in the classroom and 19-plus years as an administrator. She lived in Ronan for 20 years moving to work at a middle school in Wyoming, and has lived here another 26 years since returning.
"I want our ward to be represented fairly on the City Council," she said, adding that her priorities would be "to continue to work with the other council members to do what is right for our town."
She said as a school teacher and administrator for nearly 40 years, she had to make hundreds of decisions each day, and she brings a strong work ethic and a level head to the position.
Regarding public service, she said: "I am very committed and busy with my church, the Mission Valley United Methodist Church. I work two days a week at the Ronan Bread Basket."
Ryan Corum (nonpartisan) said he's currently balancing the duties of a stay-at-home dad, and being involved in the Ronan Fire Department. He said he works on wildland fires in the summer.
Corum has lived in Ronan for a total of 30 years. He grew up there and graduated from Ronan High School. He returned home in 2019. While away, he earned a bachelor's degree in general studies with an emphasis on history/political science from Idaho State University.
"I am running for councilman to represent the people of my ward. I want to be part of the process of helping Ronan grow in a positive way."
Regarding his priorities, he said: "Of course I have opinions, but I also want to listen to what people have to say and be their representative about changes that we want to see in Ronan."
He said his previous civic duties include working as a police commissioner on two occasions and working within the rural Ronan Volunteer Fire Department for two stints. Prior to returning to Ronan, he ran a homeowner's association for three years, and he's currently serving on the city's Planning and Zoning Board.
"Growing up, I was involved with the Boy Scouts of America, where we helped with a lot of service projects in the area. I have also served with the Cub Scouts and Boy Scouts as a leader."
Ward 3
Incumbent Marlene Melton is running unopposed.
City judge
Current Ronan City Judge Randy Melton did not file for re-election. Allysen A. Jones and Zachariah Miller will vie for that position. Neither responded to the Leader's request for more information.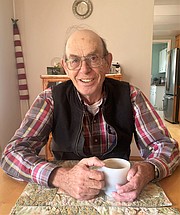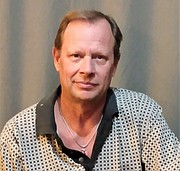 ---