Special Olympics athletes hone basketball skills at SKC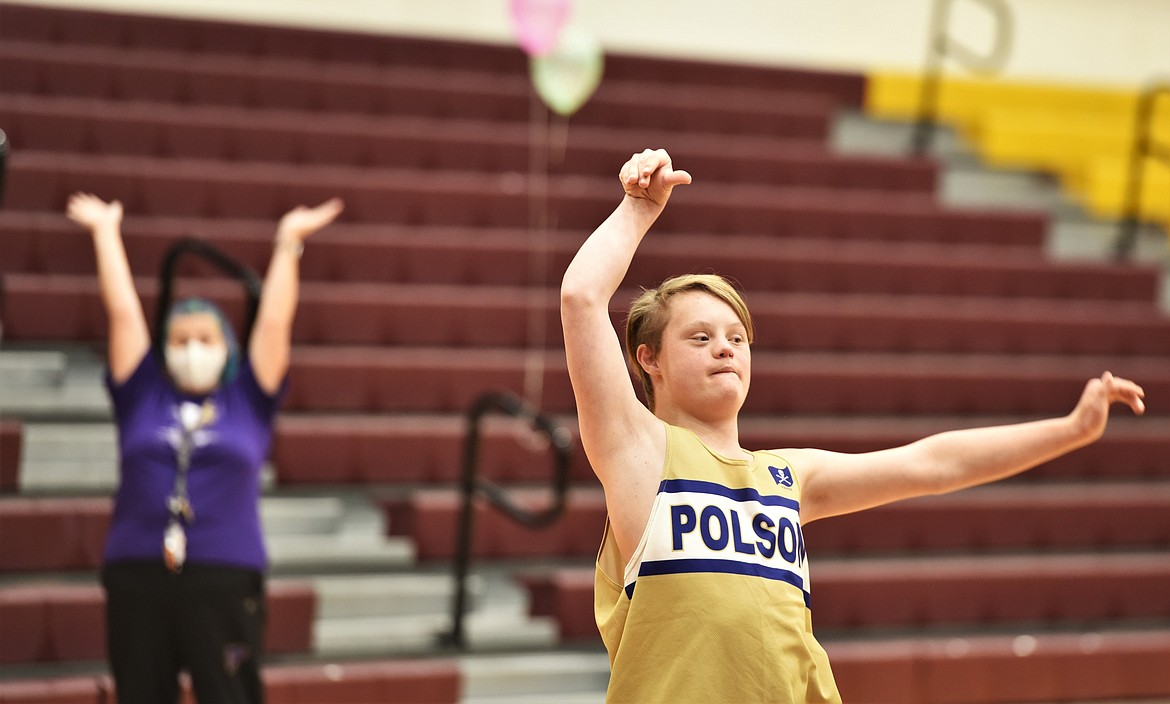 Coach Kris Kelly celebrates in the background after junior Austin Leonard makes a basket. (Scot Heisel/Lake County Leader)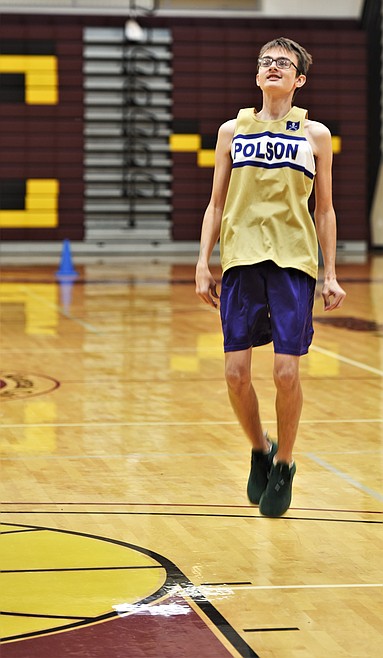 Junior Dominic DiGiallonardo tries to help a shot fall with some body English. (Scot Heisel/Lake County Leader)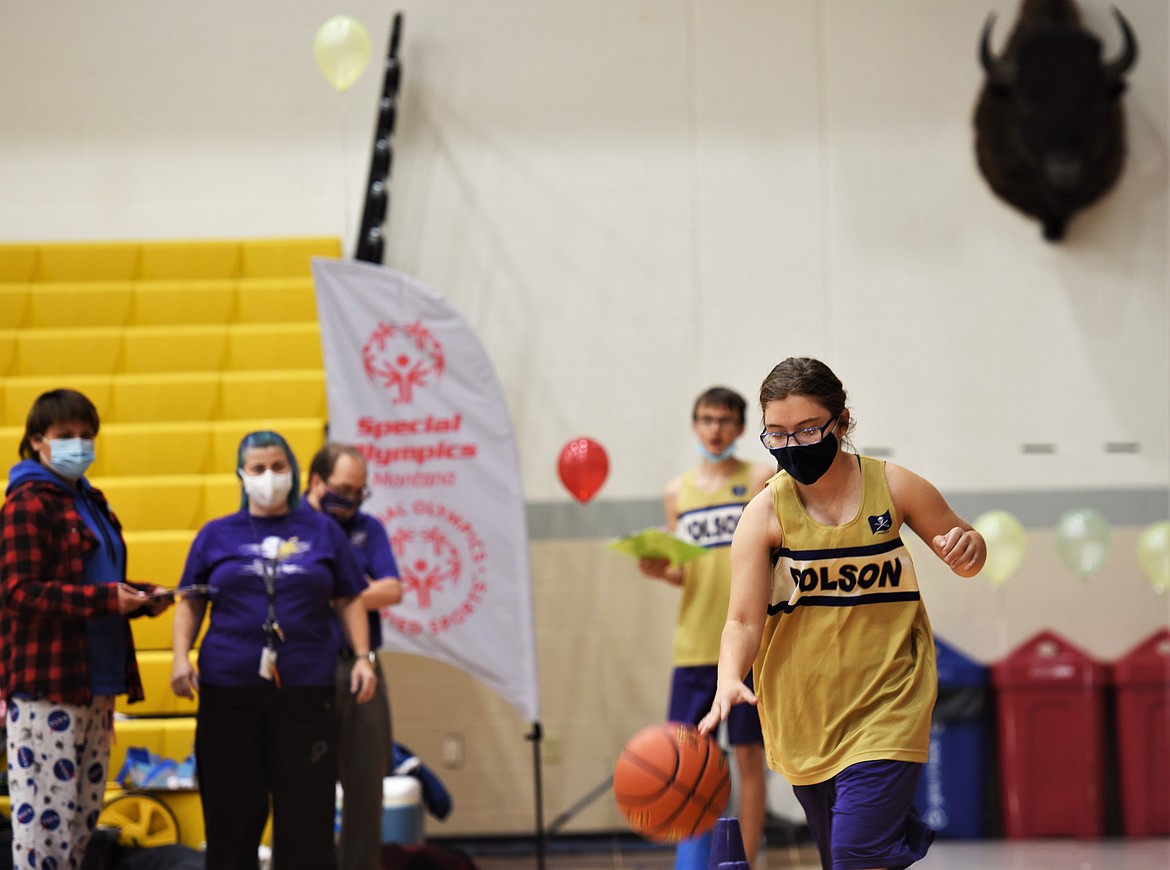 Junior Victoria Niblack runs through a dribbling drill. (Scot Heisel/Lake County Leader)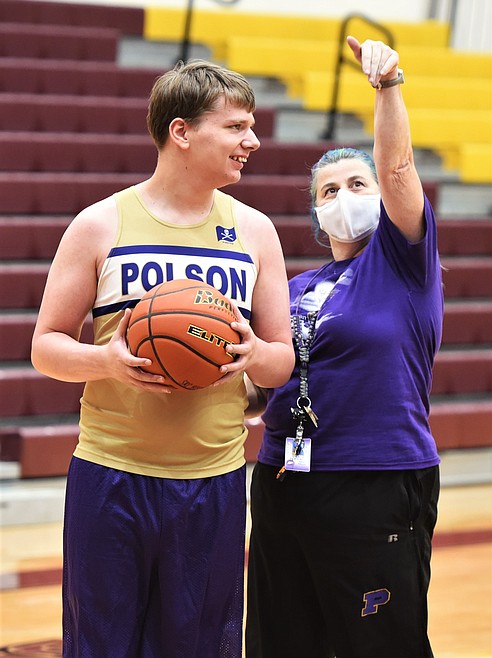 Kris Kelley does some last-minute coaching as senior Avery Humble prepares to go through the shooting drill. (Scot Heisel/Lake County Leader)
Previous
Next
by
SCOT HEISEL
Lake County Leader
|
October 23, 2021 6:00 PM
PABLO — Nine students from the Polson School District traveled to Salish Kootenai College in Pablo on Oct. 15 to participate in a Montana Special Olympics basketball competition.
The hourlong event was held at the Joe McDonald Health and Fitness Center, where the athletes competed in three skills competitions: dribbling, passing and shooting.
The scoreboards were turned on, there was an announcer with a microphone, local volunteers help conduct drills and record results, and fans shouted encouragement from the stands.
Special Olympics Coach Kris Kelley, who is a special education teacher at Polson High School, explained that her team was recording practice scores.
"This is a skills day for them," Kelley said. "It's a chance to get scores from somebody else other than me and to see the importance of having to do them."
Kelley said ideally four high school teams from the county would have participated, but restrictions due to Covid and other circumstances prevented others from attending. The county also has three adult teams who have been practicing for a bit longer.
Polson students have never competed in the Special Olympics basketball competition before and only began practicing a few weeks ago. They dressed the part at the SKC event, changing into Polson High School basketball jerseys.
'They were excited to come and to wear actual uniforms," Kelley said, adding that they're working on new jerseys of their own for next year.
Kelley said they will submit their scores for the state competition by Nov. 8 and should have results within a week or so after that. Awards and medals will arrive in the mail.
The skills events are a replacement for actual doubles, 3-on-3 and 5-on-5 games, which could not be held this year due to Covid precautions.
Kelley said her team performed well under the bright lights and heightened pressure.
"They did better today than we've done in our practices. Some kids made baskets for the first time, and others came a lot closer than they have. … They all did great."
The event was officially billed as the Alex Braun Memorial Basketball Challenge. Braun, of Missoula, was a longtime Special Olympics volunteer coach for Special Olympics Montana's Five Valleys Area who died in July at age 26 while hiking Ireland's Dartry Mountain Range.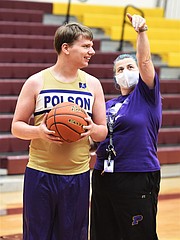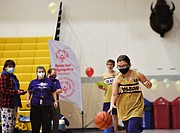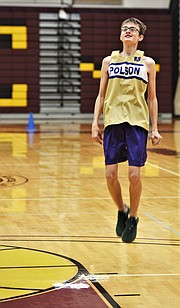 ---