Photos: Ronan's Trail of Bales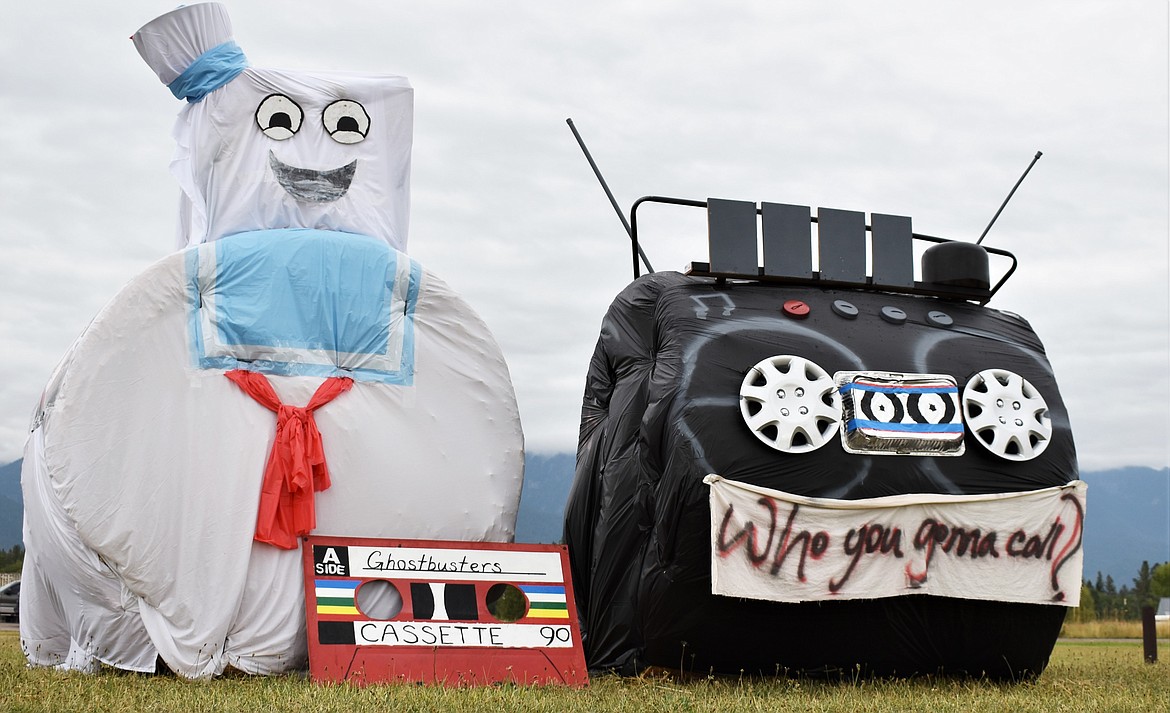 "Ghostbusters," by Republic Services.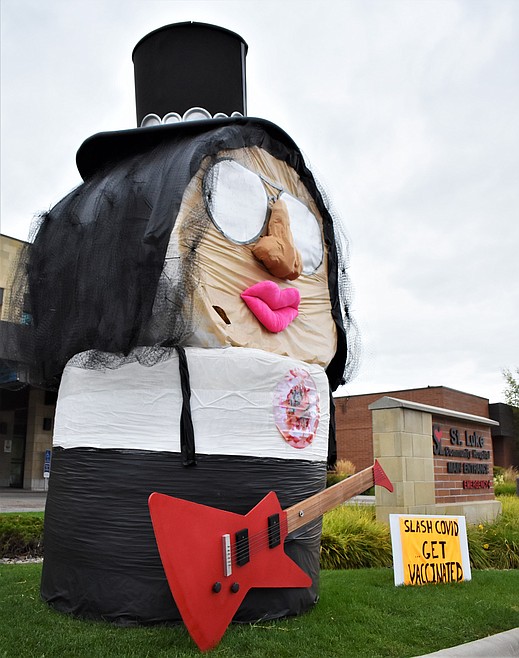 St. Luke's encourages you to "Slash COVID."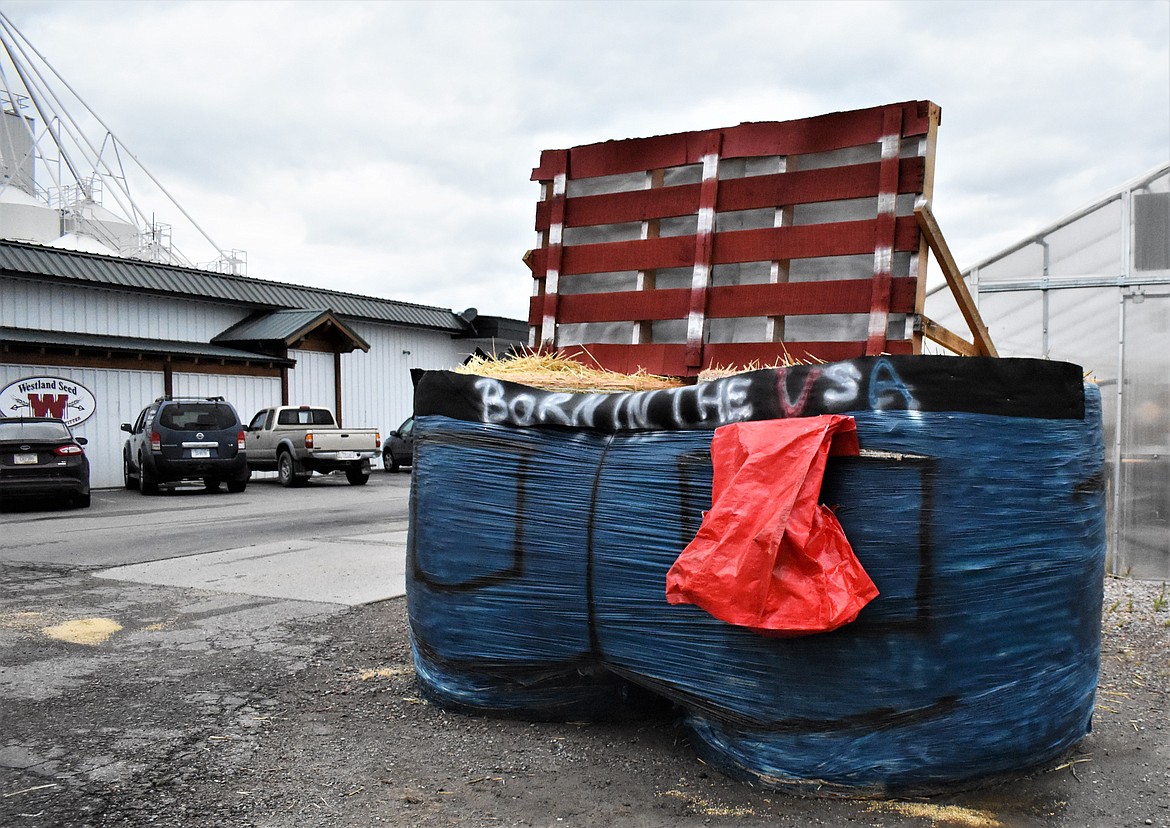 Look for this "Boss" entry outside of Westland Seed.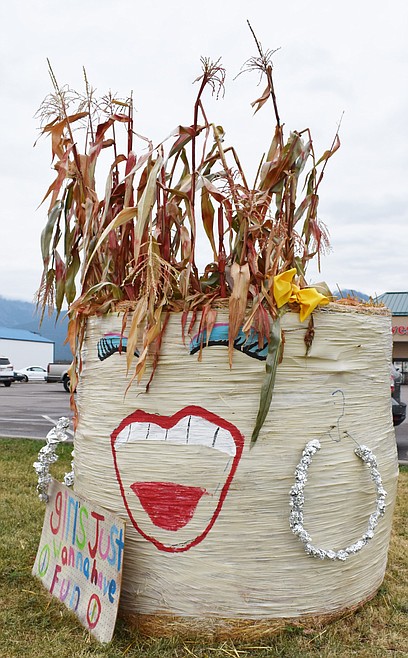 Cyndi Lauper was spotted outside of Ronan Harvest Foods.

Look for this Pac-Man entry in front of Ronan Motors.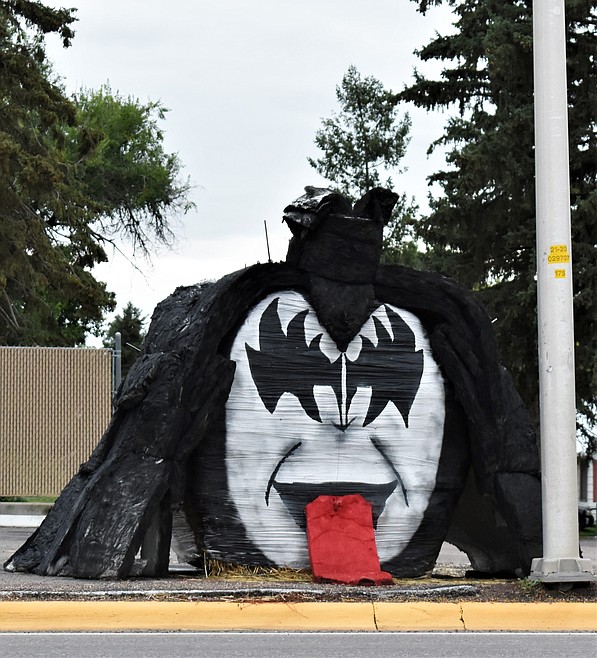 Providence Clinic and Western Montana Family Dentistry created a Gene Simmons entry.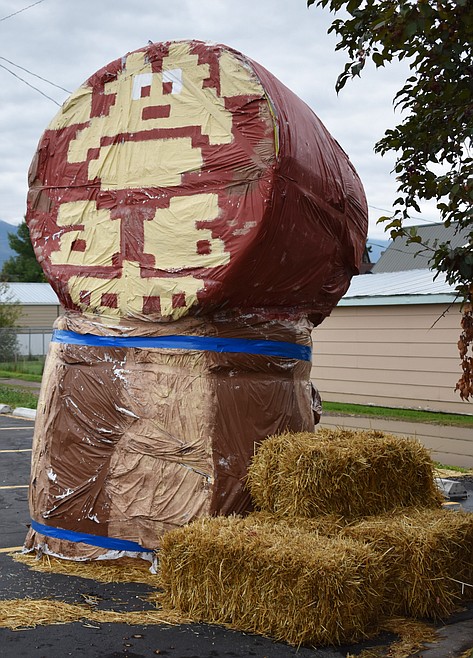 Ronan Eye Clinic put together a Donkey Kong entry.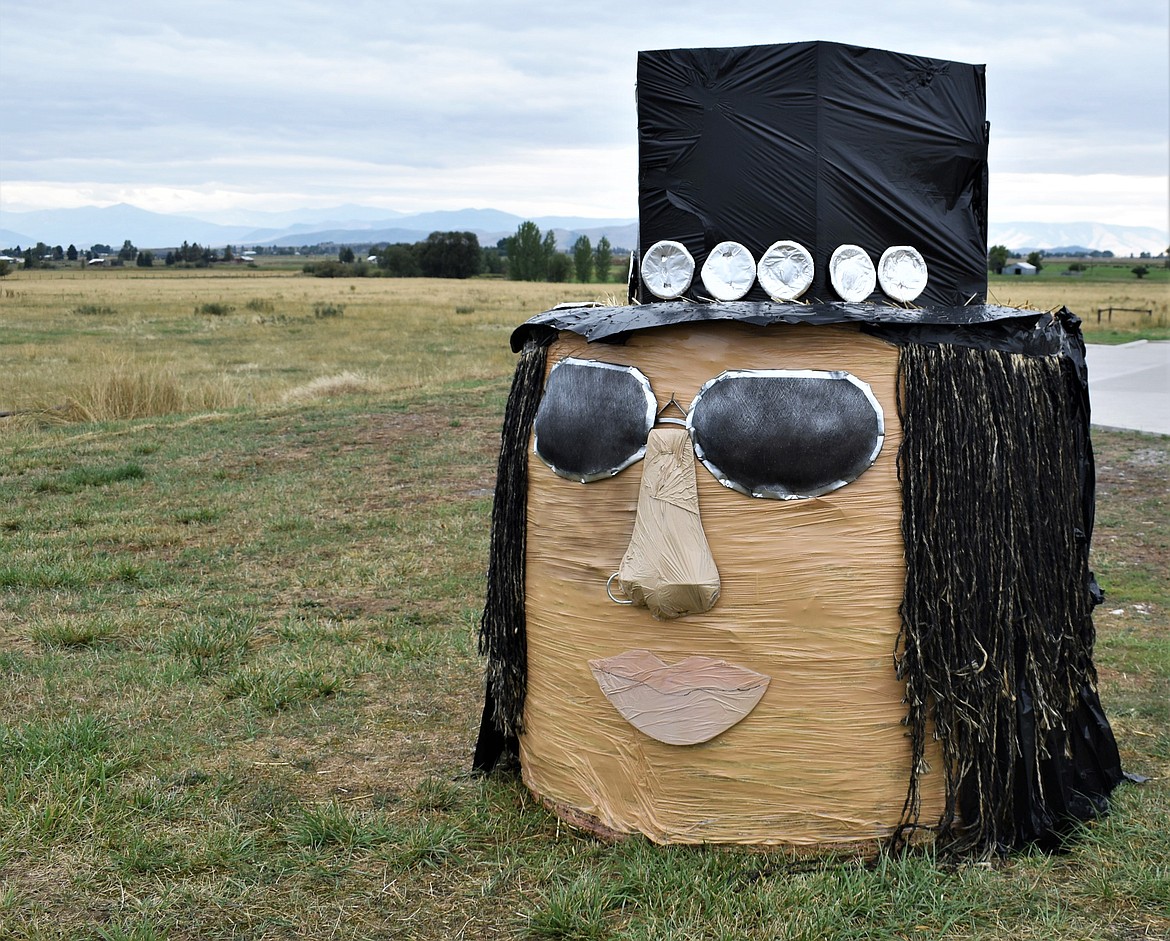 Look for Slash near Valley Bank.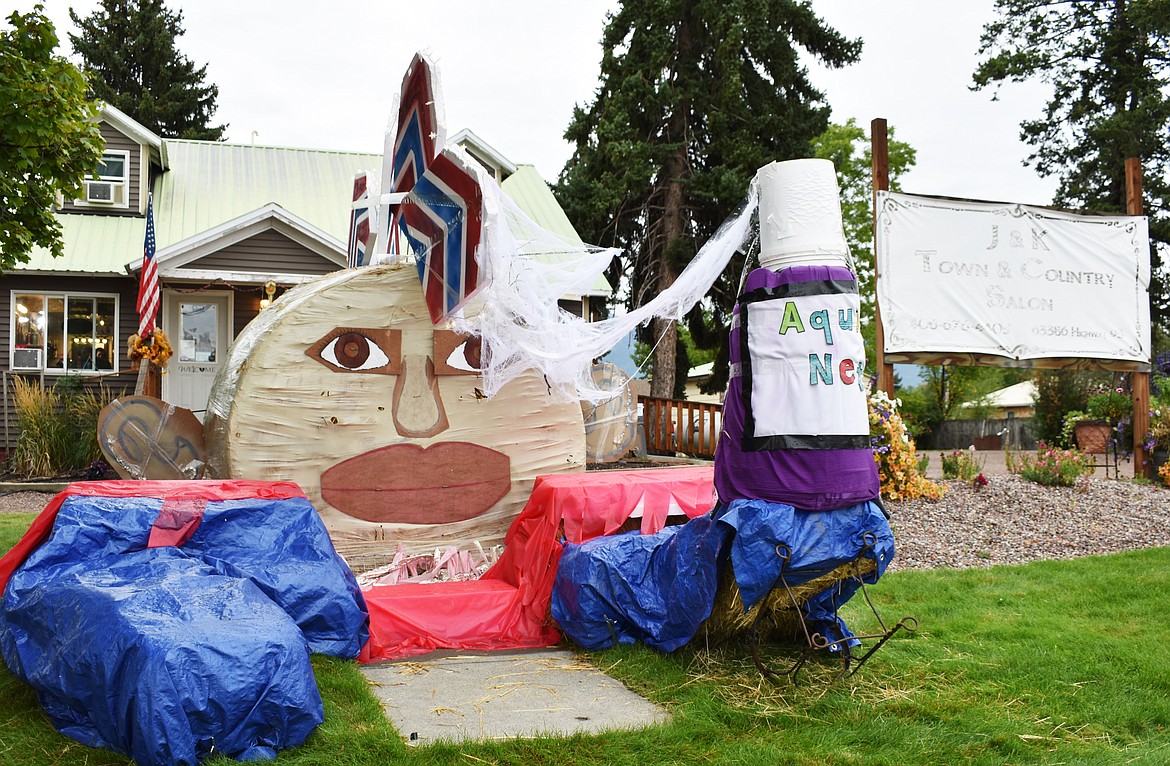 Aqua Net, J&K Town & Country Salon.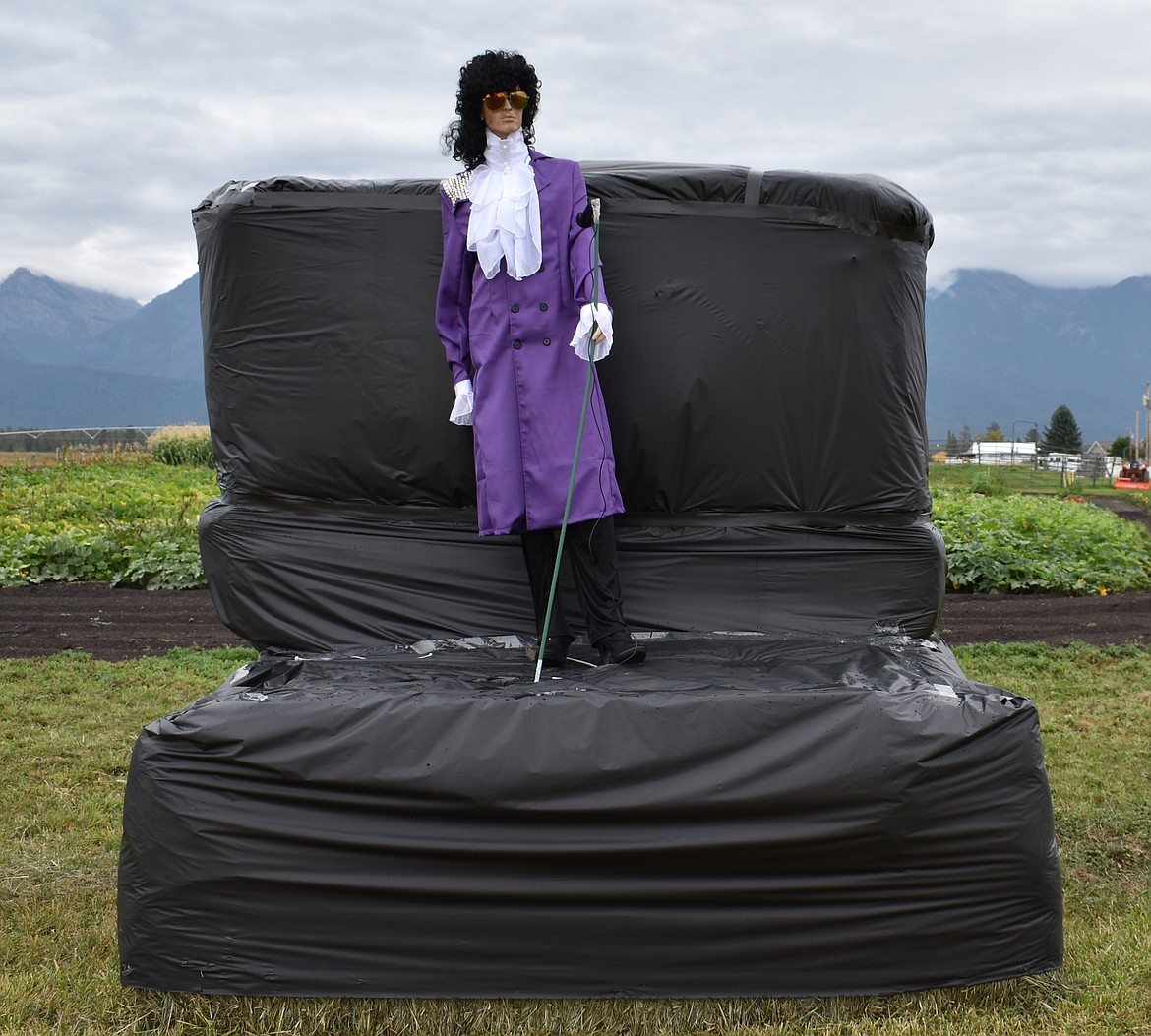 Prince by Bev's Bloomers.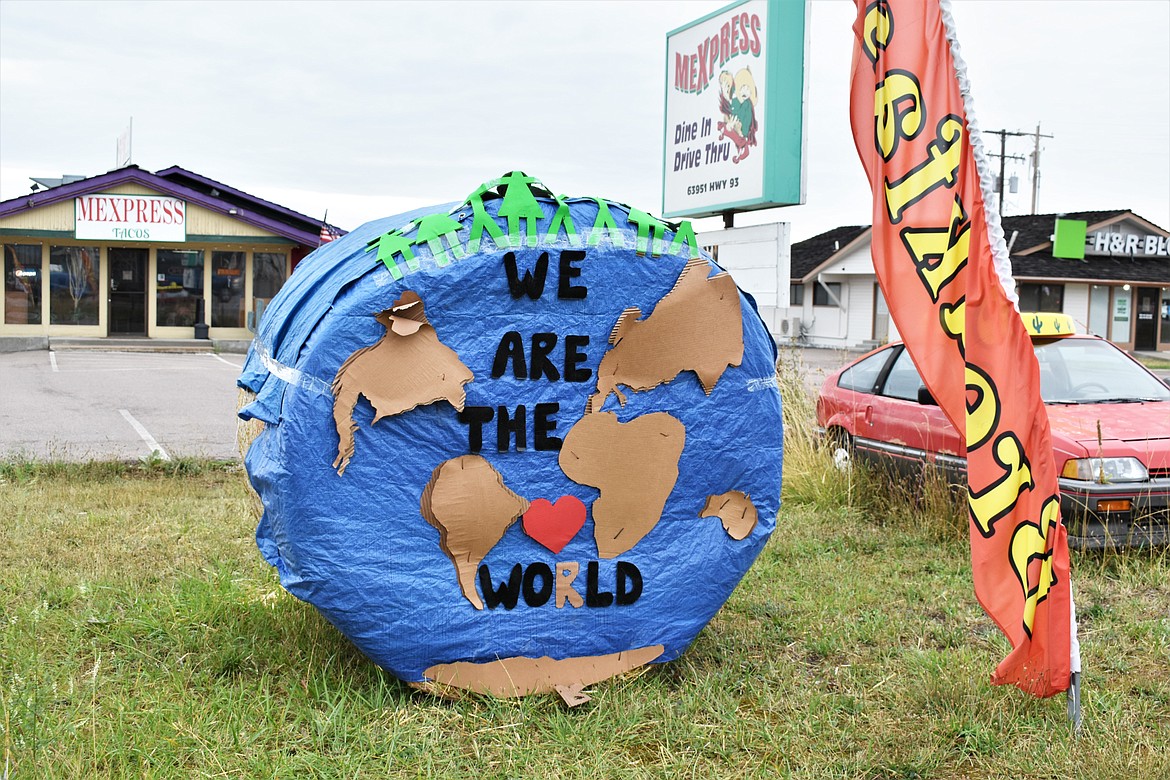 Mexpress, "We are the World."
Previous
Next
|
September 16, 2021 12:20 AM
The Ronan Area Chamber of Commerce's annual Trail of Bales fundraiser is underway, and decorated hay bales are popping up all over town. This year's theme is the '80s. Visit the Chamber's Facebook page for a map of all 36 bales. Voting for awards begins Saturday with the annual Ronan Harvest Festival and continues through Sept. 22. Visit ronanchamber.com for more information.
All photos by Emily Lonnevik, Lake County Leader.
Recent Headlines
---