Former Polson Mayor Lou Marchello dies at 78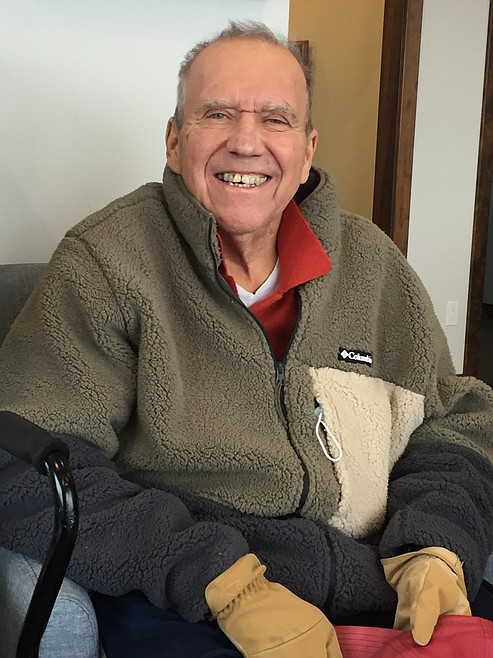 by
SCOT HEISEL
Lake County Leader
|
April 28, 2022 1:30 AM
Lou Marchello, a pillar of Polson government and the local business community, died Tuesday, April 19 at University of Washington Hospital in Seattle. Marchello had been battling a variety of ailments and recently had been traveling back and forth between Polson and Seattle, where his primary physician resides.
Marchello was born in Red Lodge, Mont., on July 9, 1943. He earned a bachelor's degree in agriculture science at Montana State University in 1965. He arrived in Polson a few years later and purchased Don's Variety Store on Main Street in 1972, and in 1982 he launched The Crow's Nest Gallery after purchasing an empty lot across the street on Main.
"That store was his baby," his wife, Irene Marchello, said Monday. "He used to do framing as a sideline when he worked at Don's Variety Store. People would come in and ask him if he could do some framing. And he really loved it."
Irene said Lou called a man in Missoula who got him into some framing classes. He soon joined the national Professional Picture Framers Association.
"He was really into PPFA," Irene said. "It was very important to him."
Irene, a native of Oakland, Calif., met Lou while visiting a friend in Red Lodge in 1989. They were married in 1990 at Berkeley, Calif., and Irene moved to Polson.
It was Lou's second marriage. He previously was married to Denise Morgan, with whom he raised three children.
The Marchellos operated The Crow's Nest for 50 years until its closure in February. The space is currently being converted to a men's clothing shop, and part of the space will be used as the offices of the Valley Journal newspaper.
Along with the gallery, Lou also was a co-owner of the Port Polson Princess, a Flathead Lake cruise boat.
He also was very active in local government and was first elected to the Polson City Commission in the early 2000s. He served on the Commission for 14 years, a stretch that included a stint as mayor beginning in 2008. He served out his final term as a commissioner in 2021 and did not seek re-election.
Lou also served on the board of the Polson Chamber of Commerce, where he was a past president, and was an active member of the Polson Business Community. He also served on the City-County Planning Board and was on the board for the Mission Valley Animal Shelter. He was a longtime member of the Elks and Kiwanis, and was a member of the Greater Polson Community Foundation.
A funeral mass will be held at 10:30 a.m. Monday, May 9 at Immaculate Conception Catholic Church in Polson, with burial to follow at Lakeview Cemetery.
Recent Headlines
---