Clarence Henry Hendrickson Jr.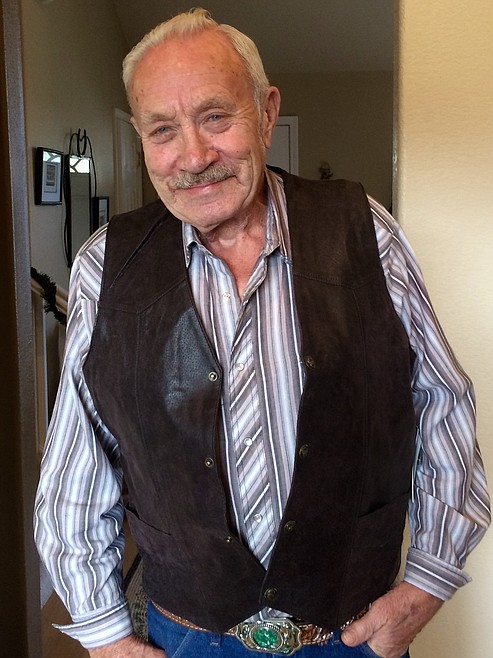 |
August 18, 2022 12:00 AM
It is with great sorrow the family of Clarence Henry Hendrickson Jr., 84, of Spokane, Washington, announces he peacefully passed away on Aug. 10, 2022, of coronary heart disease.
Clarence, known as CH, was born March 24, 1938 to Clarence Sr. and Margret Sullivan Hendrickson Roberts in Polson, Montana. He was the oldest of five children. In 1952, at the age of 14, his father was killed while working on the St. Joseph Dam in Bridgeport, Washington. It was there and then he knew he had to take the role of the father of the family. While growing up in Charlo, Montana he acquired his hard work ethic, dedication, and leadership skills from hours out at the Herak Farm: milking cows, breaking horses, and fixing fences. His senior year in high school, he was class president and the captain of the basketball team. He graduated high school in 1956.
In 1960, he was drafted by the U.S. Army and served in Fort Leonard Wood, Missouri as a supply clerk and a Sargent in the reserves. On Nov. 10, 1961, he married the love of his life, Patricia Wall, at D'Aste Catholic Church in Moise, Montana.
In 1963, he packed up his family and moved to Spokane, Washington. With perseverance and grit, he became the proud owner and operator of Acme Glass, Central Valley Glass, Valley Glass, Vera Glass, and House of Aluminum. His amazing skills in glass work contributed to the famous landmarks such as the first and many sky walks in Spokane, the Spokane Convention Center, Spokesman-Review Building and many more.
C.H. was a wonderful son, brother, husband, uncle, father, grandfather, and great grandfather.
He was preceded in his death by his loving wife Patricia Hendrickson, son Daryl Hendrickson; his father Clarence Hendrickson Sr. and mother Margaret Sullivan Hendrickson Roberts; his sister Janine Hendrickson and two brothers Don Hendrickson and Dave Hendrickson.
C.H. leaves behind his children Dan Hendrickson, Kent, Washington; daughters Debra (Chris) Becker Winston Salem, North Carolina, and Dayna (Rob) Ayers Reno, Nevada; his grandchildren include Trinity (Amy) Peterson Tacoma, Washington; Arena Hendrickson Spokane, Washington; Tricia Hendrickson Spokane, Washington; Austin Ayers Colorado Springs, Colorado; Dillon Ayers Grapevine, Texas; sister, Natalyn Moore Cheney, Washington; and numerous nieces, nephews, and great-grandchildren.
On Thursday, Aug. 18, 2022, his family will be hosting a visitation at the St. Ignatius Catholic Church at 5:30 in the evening. The Rosary will be recited at 7 p.m. A funeral mass will be held at 11 a.m. on Friday, Aug. 19, 2022, at the St. Ignatius Catholic Church, with a reception and Celebration of Life to follow the service. Afterward, he will be laid to rest at the Ronan Cemetery.
In lieu of flowers, the family requests people donate to the Huntsman Cancer Institute in Salt Lake City. Memories and condolences may be sent to the family at www.shriderthompson.com.
Arrangements are under the care of Shrider-Thompson Funeral Home and Crematory.
Recent Headlines
---