Presumptive case of monkeypox reported in Lake County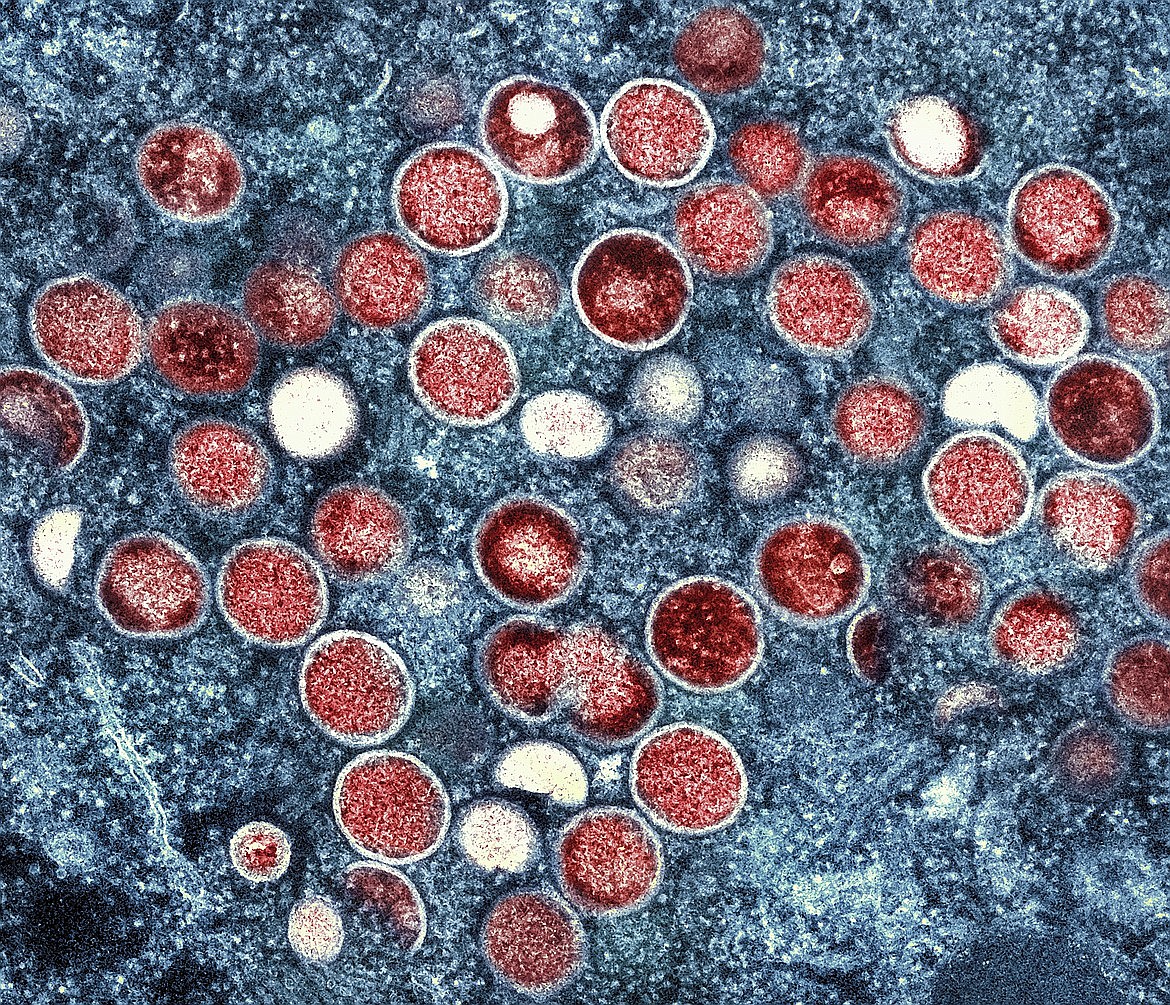 This image provided by the National Institute of Allergy and Infectious Diseases (NIAID) shows a colorized transmission electron micrograph of monkeypox particles (red) found within an infected cell (blue), cultured in the laboratory that was captured and color-enhanced at the NIAID Integrated Research Facility (IRF) in Fort Detrick, Md.
by
Lake County Leader
|
August 25, 2022 1:00 AM
The Lake County Health Department and CSKT Tribal Health Department on Wednesday confirmed a single probable case of monkeypox virus infection in a Lake County adult.
According to the health department, initial testing was completed Wednesday at Montana State Public Health Laboratory and confirmatory testing will occur next with the Centers for Disease Control and Prevention.
County and CSKT health officials said they are working together to identify individuals who may have been in contact with the patient while they were infectious. Both agencies are working together performing contact tracing and will communicate with individuals identified as a close contact.
The patient did not require hospitalization and is isolating at home. To protect patient confidentiality, no further details related to the patient will be disclosed, officials said.
Montana reported its first case of monkeypox earlier this month in Flathead County.
According to the Lake County Health Department, symptoms of monkeypox can include fever, headache, muscle aches and backache, swollen lymph nodes, chills, exhaustion, and a rash that can look like pimples or blisters that appear on the face, inside the mouth, and on other parts of the body.
The illness typically lasts two to four weeks and most people get better on their own without treatment. At times, monkeypox can cause scars from the sores, the development of secondary infections, such as pneumonia, or other complications.
The virus does not easily spread between people with casual contact, but transmission can occur through contact with infectious sores and body fluids; contaminated items such as clothing or bedding; or through respiratory droplets associated with prolonged face-to-face contact.
Recent Headlines
---