Carol Ann Kelly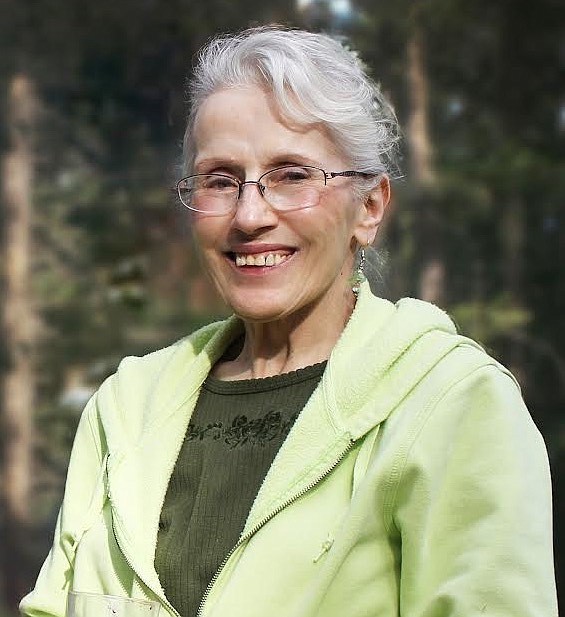 |
December 1, 2022 12:00 AM
After a second struggle with cancer, Carol Ann Kelly was called home to our Lord on Nov. 26, 2022 at her home near Polson, surrounded by loved ones.
Carol was born Jan. 24, 1938, in Butte to Frank and Dominica (Franconi) Sologub. She was raised on her father's dairy farm in Elk Park, outside of Butte. As a child she loved riding horses and playing with her sisters Alice and Franny, sometimes roller skating in the hayloft of the big barn.
She is preceded in death by her daughter, Lori Kelly-Mitchell, her sister, Francis (Al) Smith, and grandson Patrick Eckerson.
Carol attended Holy Savior Catholic Grade School in Meaderville and Butte High School, graduating in 1955. She attended Butte Business College and went to work as an executive secretary for Butte Business Bureau and Pan American Airlines. She was voted the stenographer of the year by the Butte Better Business Bureau in 1957. She met and married Zane Kelly, a student at the Montana School of Mines in 1957.
In 1965 the family moved to Chuquicamata, Chile, where Zane continued working for the Anaconda Copper Company. After four years and many adventures, the family moved to Zane's childhood home near Polson, where they raised their family of six children and continue to reside.
Throughout Carol's life, she invested deeply in her community, her friends, and most especially her family. She was valued for her wisdom, kindness, leadership, organizational skills, creativity, and her outstanding work ethic. Some of the ways this was manifested was her active involvement and leadership in the PTA, Cub Scouts, and 4-H. Her investment didn't stop there but could be seen in many ways including special touches to bless her family, like coming home from school each day to be greeted with freshly baked bread, cookies, donuts, and numerous other treats (making them the envy of their friends).
As her family grew up and they had more time Carol and Zane together were wonderful partners in ministry at the Catholic Church. Over the years they participated in many Cursillos; helped to lead Engaged Encounters, investing in the marriages of Christian couples by providing a beautiful example and sharing valuable life experiences; and teaching RCIA classes through their church. Carol's faith in Jesus was the most important thing about her and she lived her faith with loving kindness towards all she met.
Carol was at the center of many family holiday gatherings, incorporating the traditions and dishes from her Russian, Eastern European and Italian heritage, to the delight of all her guests. She nourished the family with great meals, kindness, gentleness, patience, her presence and sound wisdom. These gatherings were filled with games, fun, laughter and opportunities for fellowship and conversation. She was a skilled card player (pinochle and bridge in particular) and also particularly enjoyed puzzles and a good word game, like Scrabble.
Carol and Zane celebrated 65 years of marriage on Aug. 4, 2022, surrounded by their close family. Carol and Zane never spent more than a few days apart – such a connection is rare. Their commitment to God and one another was a blessing to many and their love for each other was evident.

She is survived by her husband, Zane; her children, Janet (Don) Brown of Billings, Melanie Eckerson of Butte, Vincent (Natalia) of Polson, Michael Kelly of Polson, and Christine (Victor) Pearson of Idaho Falls; her sister, Alice Tibbetts of Hamilton; and numerous grandchildren and great grandchildren.
Funeral services for Carol will be conducted at the Immaculate Conception Church at 11 a.m. on Wednesday, Nov. 30, in Polson, with a Funeral Vigil held at Immaculate Conception Church at 7 p.m. Tuesday, Nov. 29. Burial will be conducted privately at the Kelly Family Cemetery. Memories and condolences may be sent to the family at www.lakefuneralhomeandcremation.com.
Arrangements are under the care of The Lake Funeral Home and Crematory.
Recent Headlines
---