Dozens plunge into 2022 at Riverside Park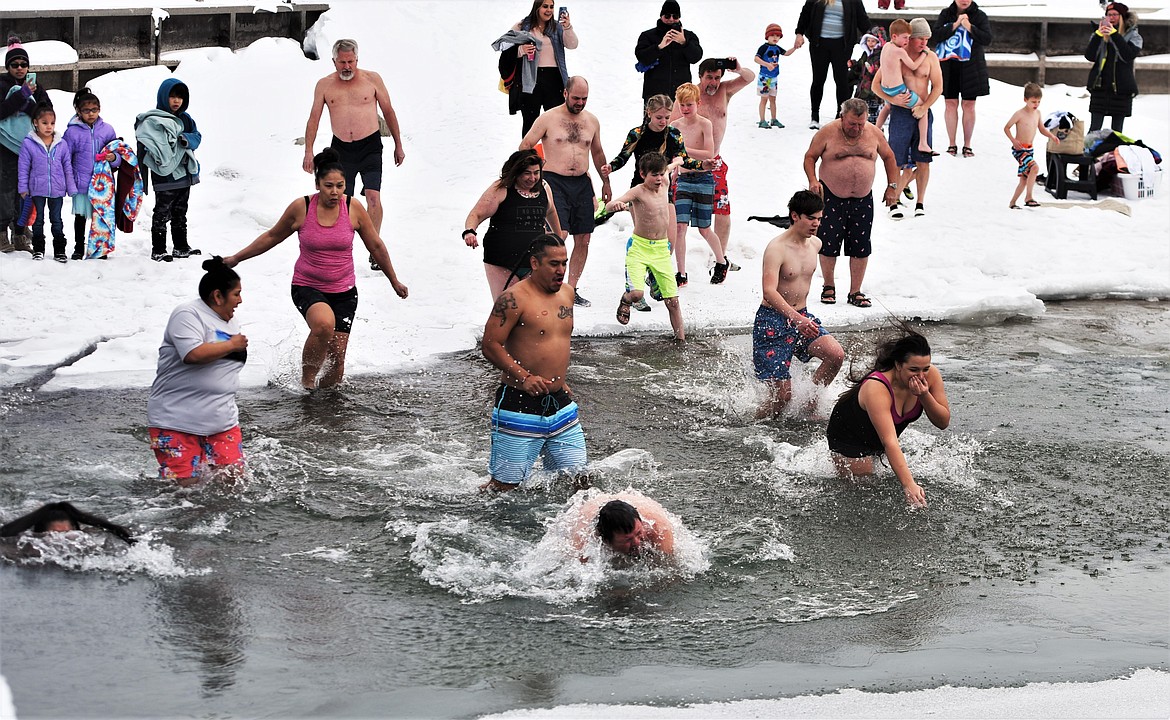 Following a countdown at about 1 p.m., the main group heads into the chilly Flathead River. (Scot Heisel/Lake County Leader)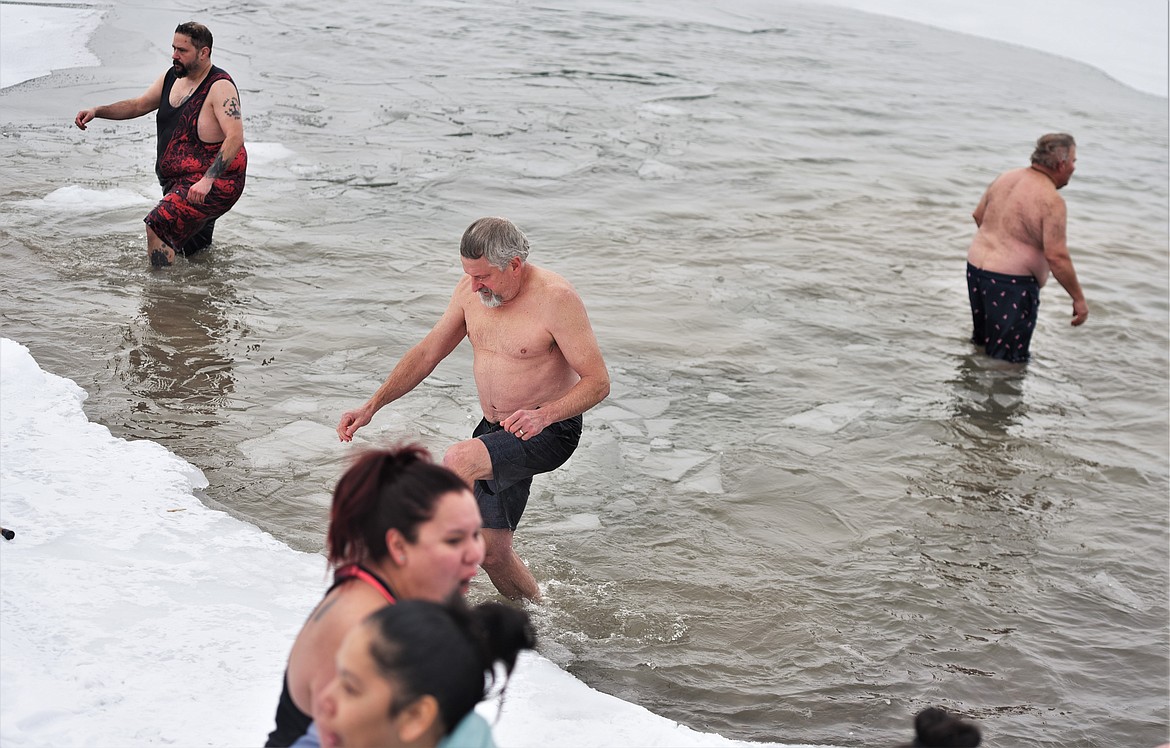 There was small pool beside the dock at Riverside Park that was just the right size for this year's polar plunge. (Scot Heisel/Lake County Leader)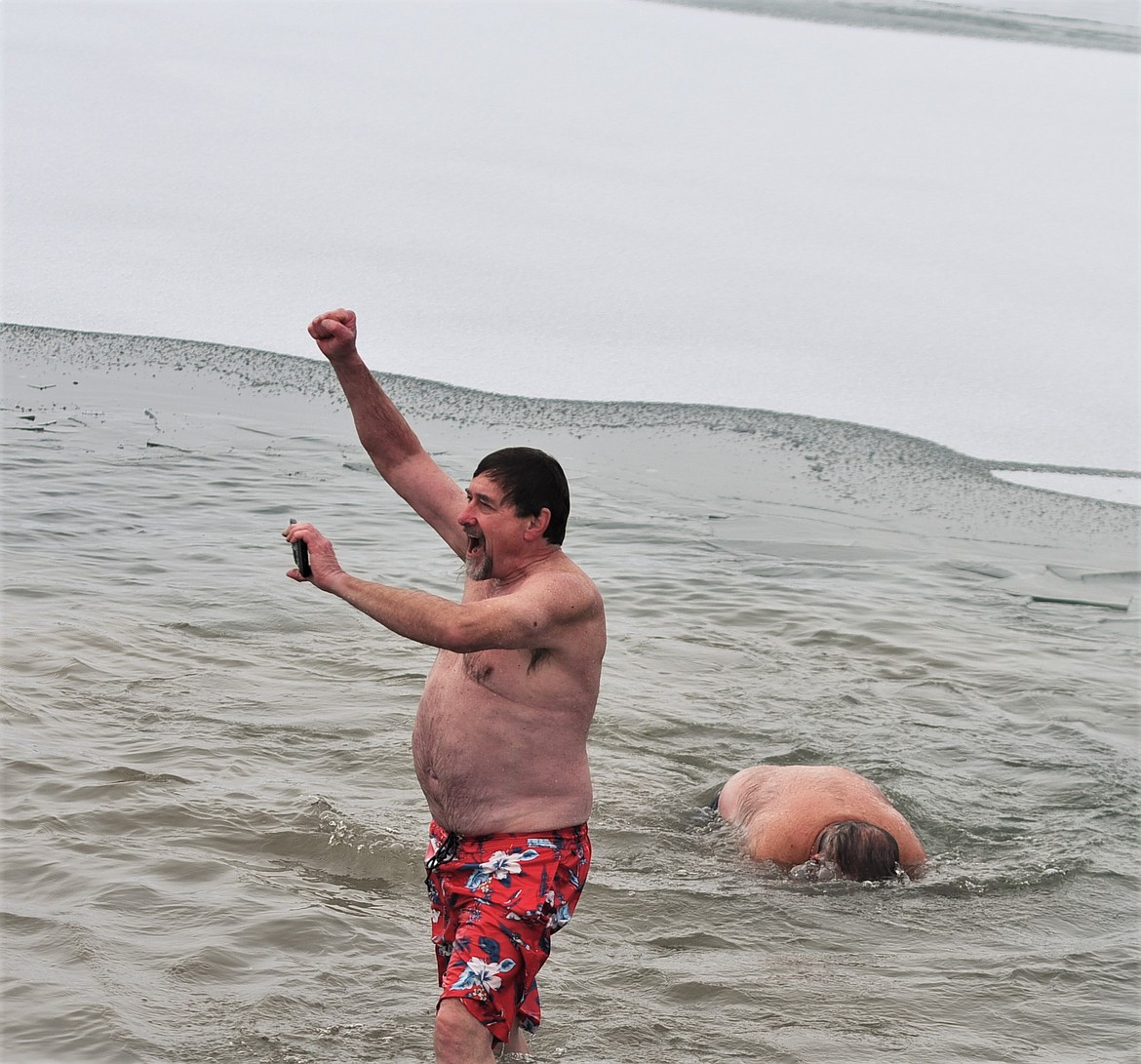 Dave Bull celebrates another plunge. He's been participating in the Riverside Park event since 1999. (Scot Heisel/Lake County Leader)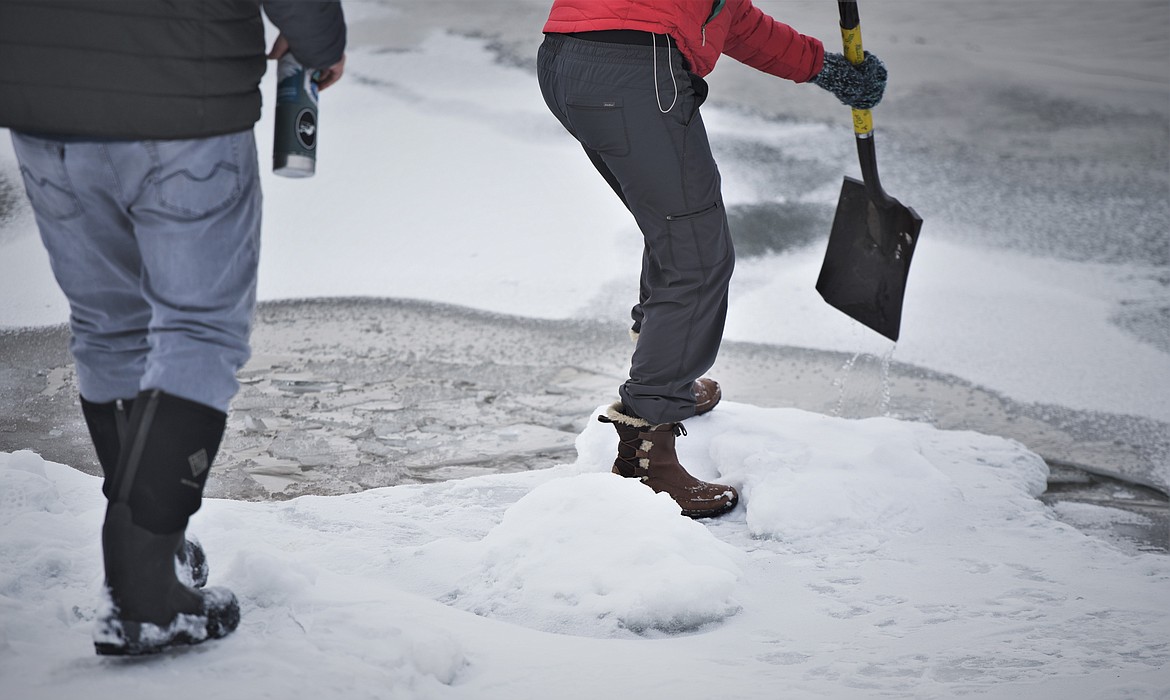 A few people broke away some ice near the shore with a shovel to create a pool just big enough. (Scot Heisel/Lake County Leader)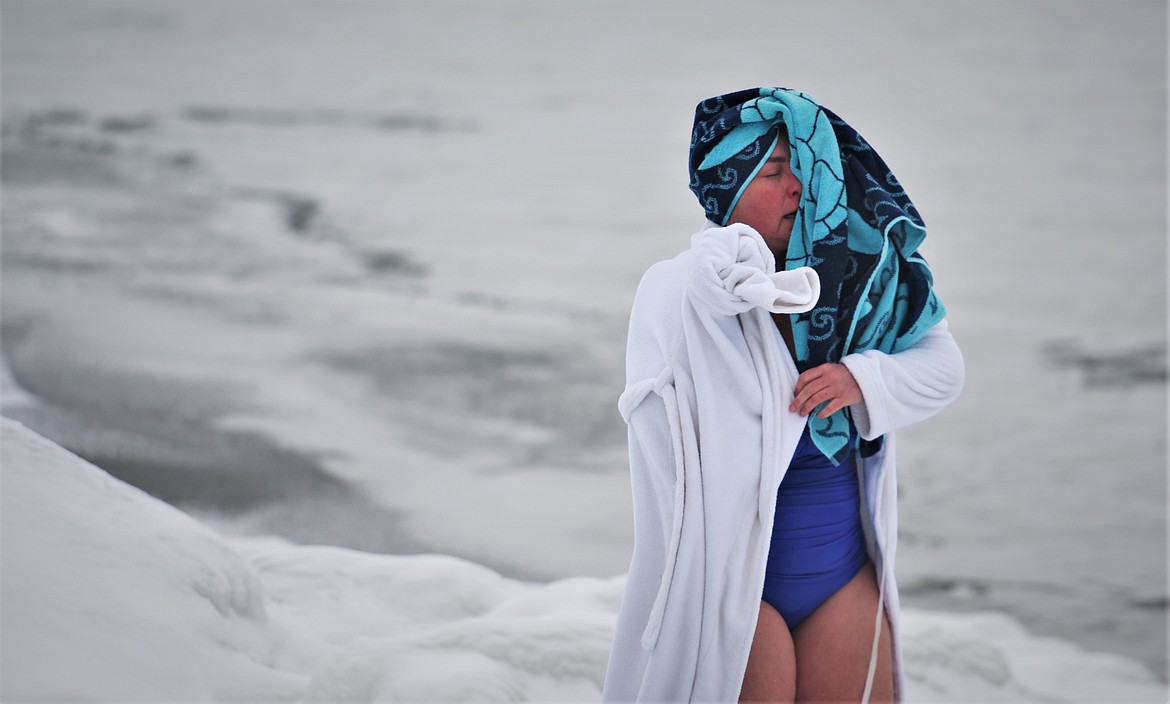 Mandy Stebbins dries off and wraps up after her swim. (Scot Heisel/Lake County Leader)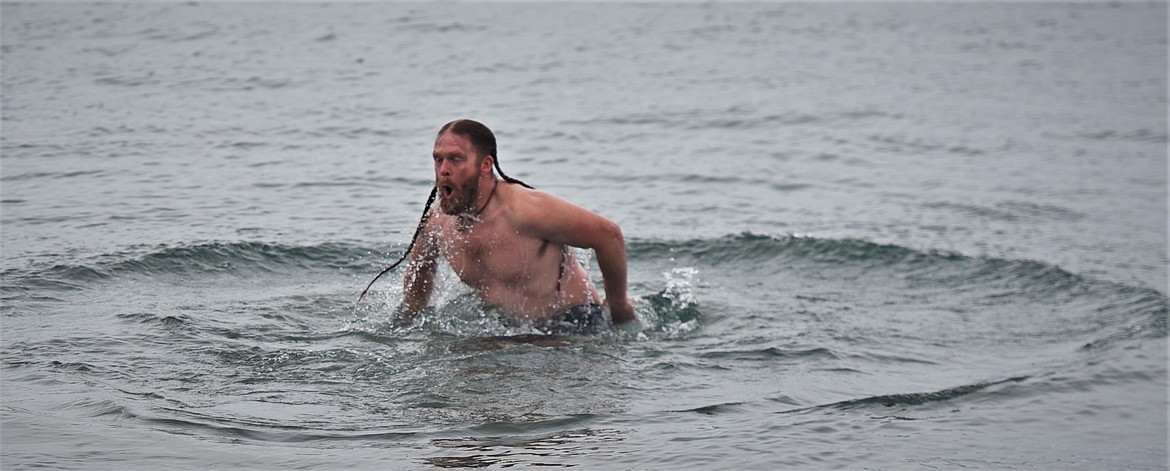 Michael Umphrey comes up for air after submerging himself in the Flathead River. (Scot Heisel/Lake County Leader)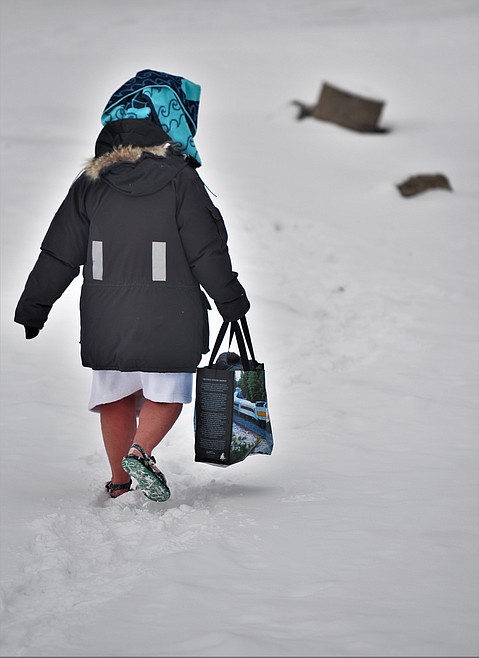 Mandy Stebbins heads back toward her car after a quick swim Saturday. (Scot Heisel/Lake County Leader)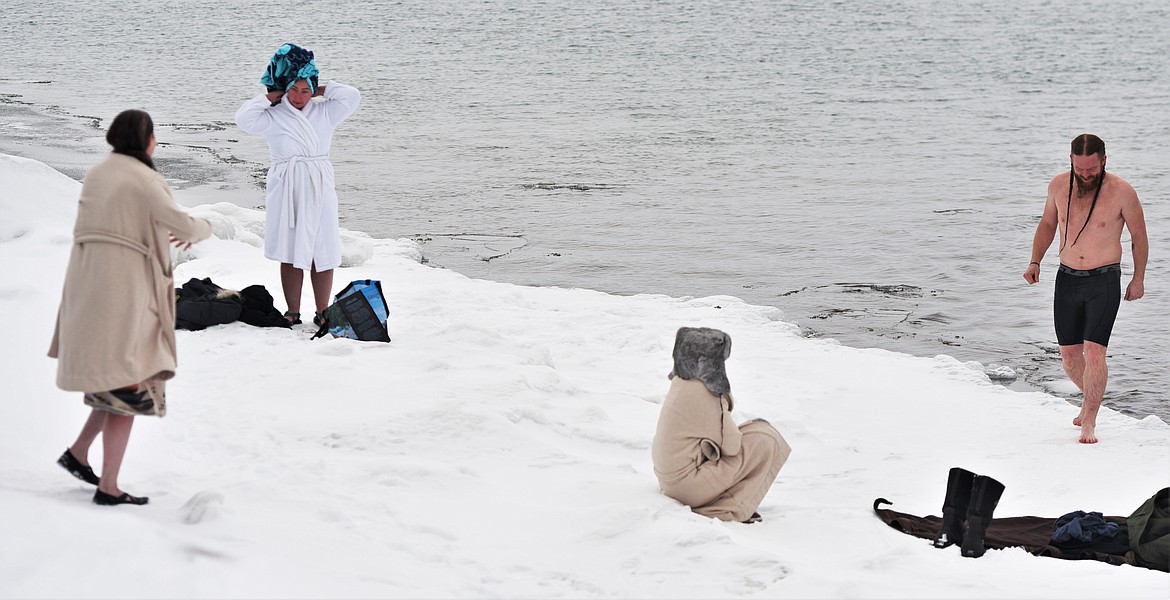 A small group that chose to take an early swim included Mandy Stebbins, wrapped in a white robe and blue towel, and a shirtless Michael Umphrey. (Scot Heisel/Lake County Leader)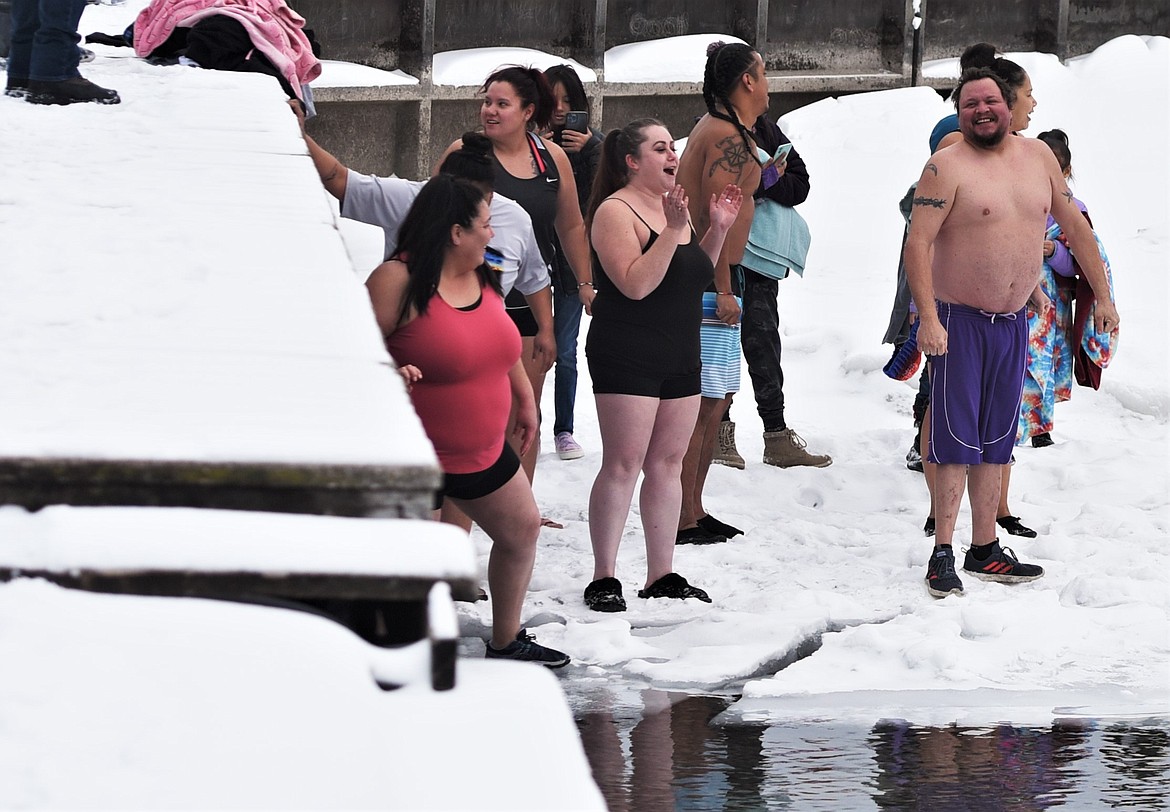 People prepare to take the plunge. (Scot Heisel/Lake County Leader)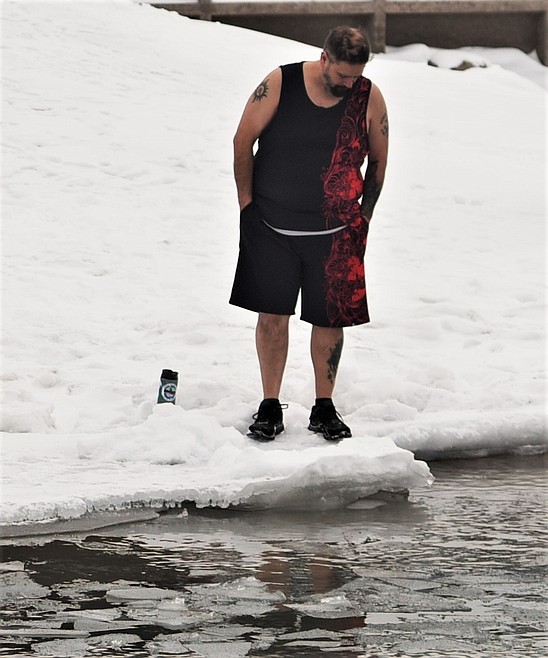 A polar plunge participant checks out the water, which is covered by floating chunks of ice. (Scot Heisel/Lake County Leader)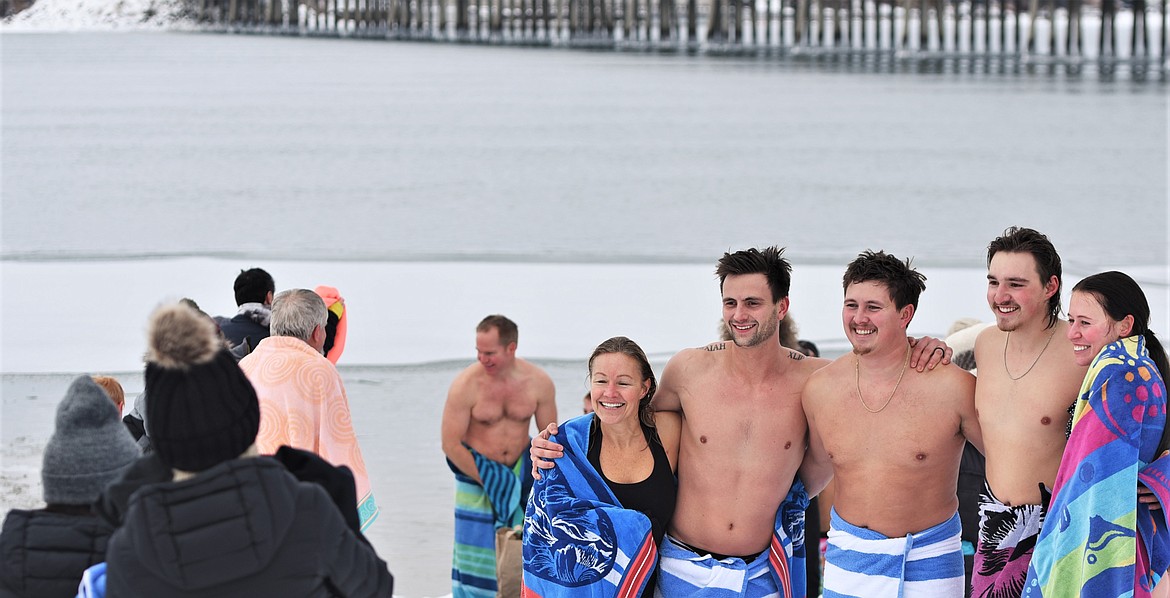 Participants pose for a chill group photo after the plunge. (Scot Heisel/Lake County Leader)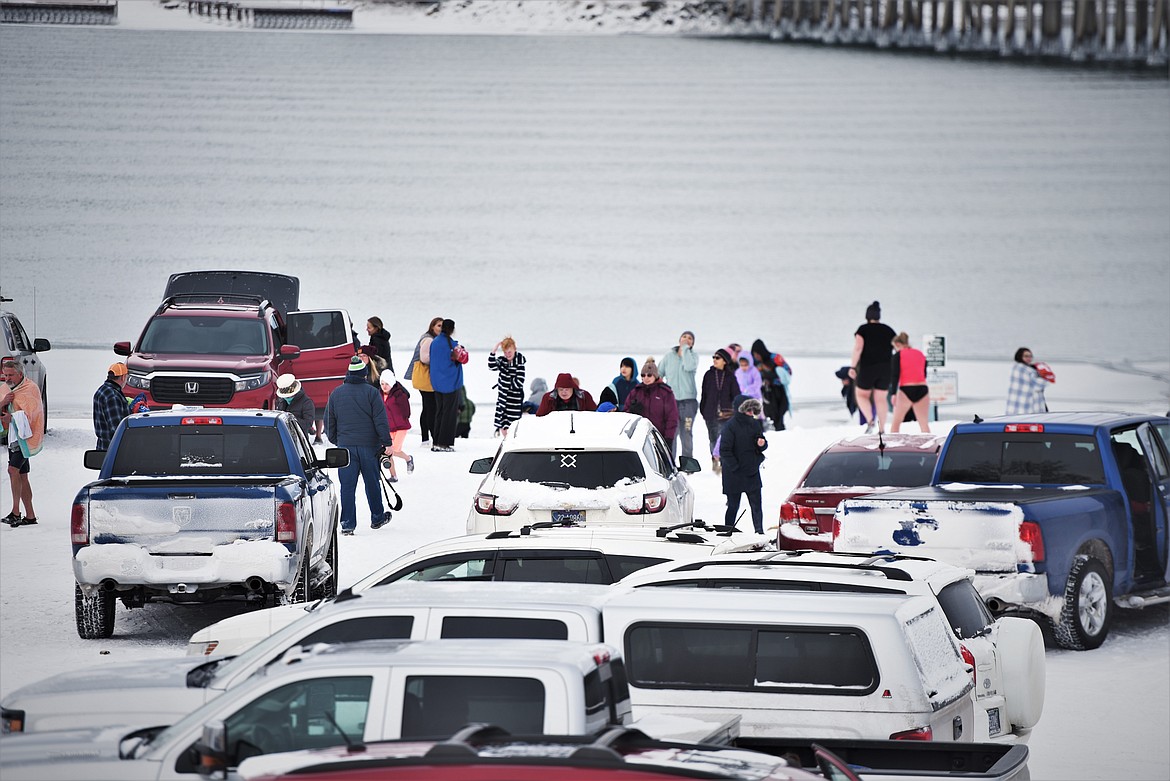 The crowd at Riverside Park for Saturday's polar plunge. (Scot Heisel/Lake County Leader)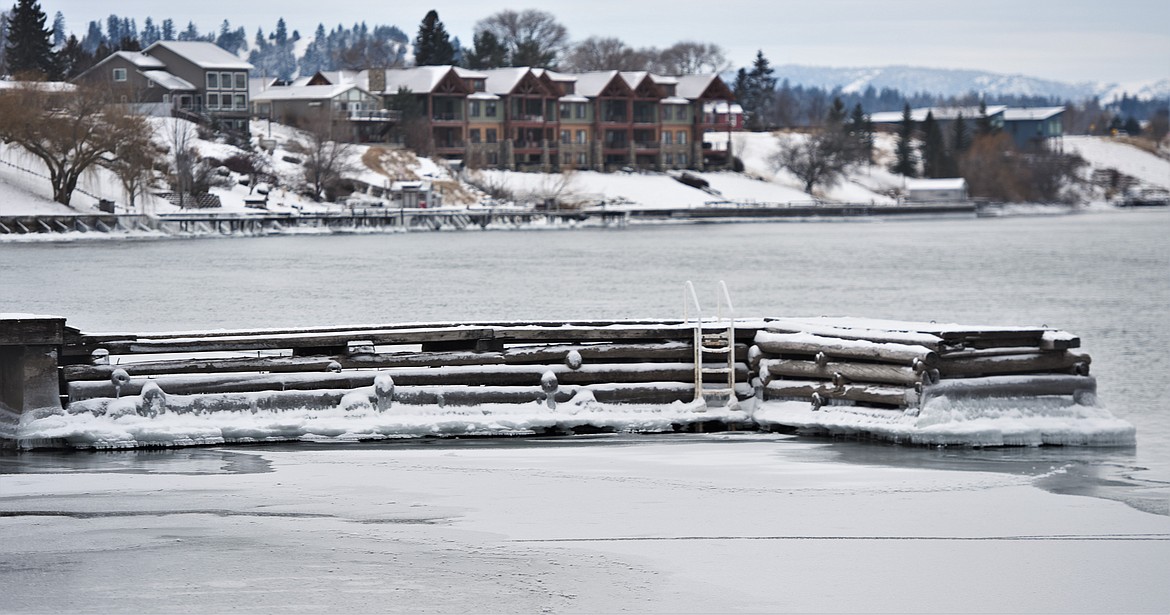 The 2022 plunge took place on the far side of the dock at Riverside Park. (Scot Heisel/Lake County Leader)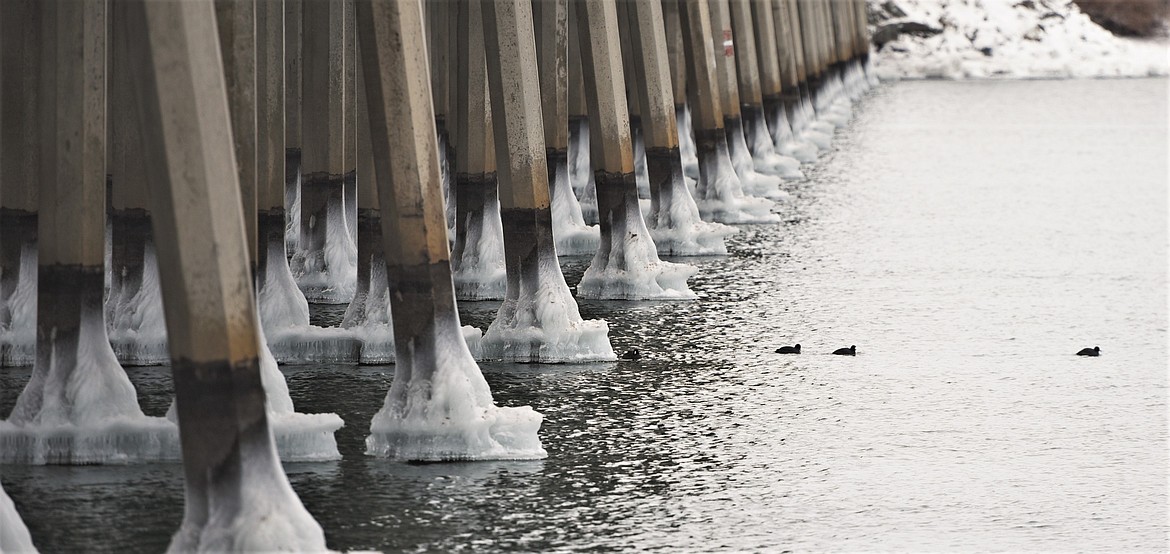 Some ducks swim near the ice-covered support beams of the Veterans Memorial Bridge. (Scot Heisel/Lake County Leader)
Previous
Next
by
SCOT HEISEL
Lake County Leader
|
January 3, 2022 7:55 AM
With the air temperature hovering around 10 degrees Saturday afternoon, several dozen people gathered at Riverside Park in Polson to get 2022 started with a jolt by participating in the annual polar plunge.
A small group arrived around noon and took a dip on their own before the larger crowd arrived. By 1 p.m. the main group of 30-40 people was amassed near the large dock. A few people broke away some ice near the shore with a shovel to create a pool just big enough.
When the time was right, there was a group countdown and some deep breaths before the big splash.
Since the water was fairly shallow, a partial plunge was possible. Several people dunked themselves in for the full plunge before returning to the shore — some with wide, bright smiles, and others with an expression of shock.
Dave and Connie Bull have attended Polson's New Year's Day plunge since 1999, and they were there again Saturday.
Dave said attendance peaked at about 200 people about a decade ago, when the event was more organized.
"We used to have T-shirts and everything," Dave said.
More recently the event has become less formal, and details travel more by word of mouth than anything.
Michael Umphrey was among a trio of people who showed up early and jumped in just after noon. He said he's been doing the plunge for years, and 10 degrees isn't the coldest day he's seen.
"One year it was minus-10 degrees," he said.
The Polson plunge was just one of many all around Flathead Lake on Saturday, and all over the country and the world, for that matter.
Another plunge to benefit the Montana Special Olympics is scheduled for 11 a.m. Saturday, Jan. 29 at Riverside Park. Registered participants for the Flathead Rez Shiver can create fundraising pages by visiting tinyurl.com/2p8t5uzb.
Recent Headlines
---