St. Luke's welcomes first baby of 2022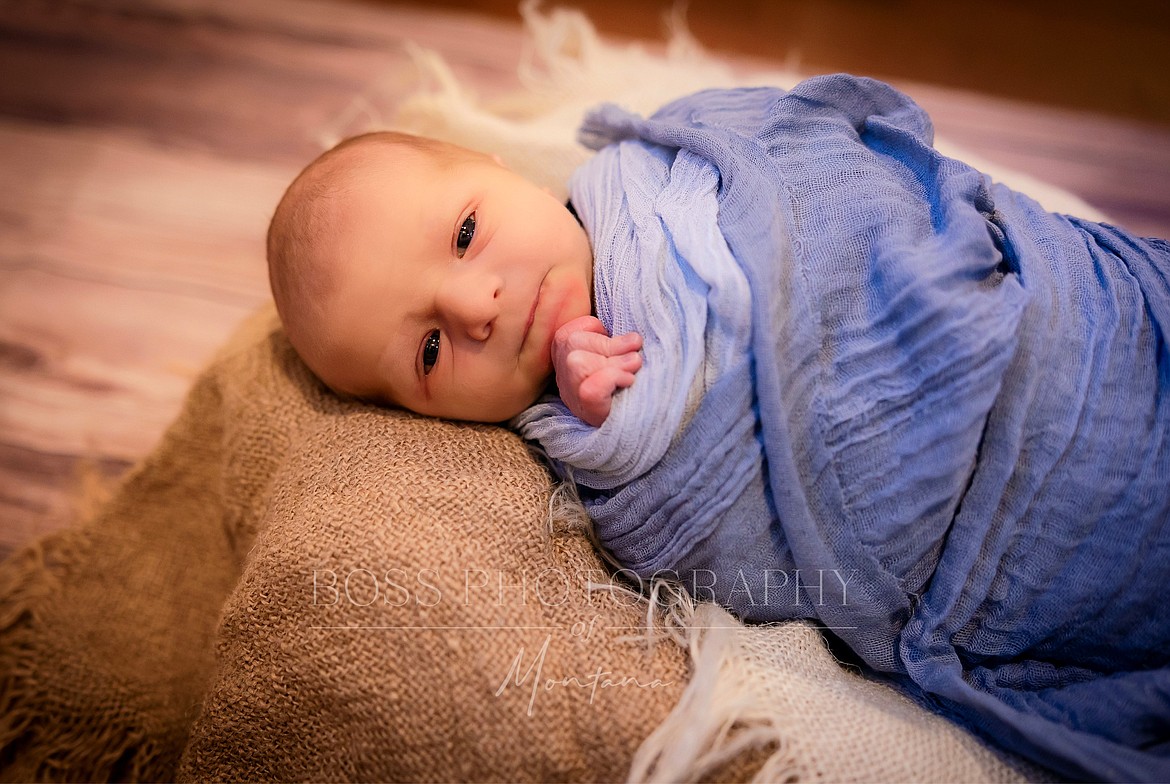 by
Lake County Leader
|
January 11, 2022 11:30 AM
RONAN — St. Luke Community Healthcare's New Beginnings Birth Center in Ronan this week announced the birth of the first baby for 2022.
There was a lot of anticipation this year, as the first birth came more than a week into January.
At 2:45 a.m. Jan. 8, Baby Rusty was born to parents Justin Drake and Samantha Bridges of Pablo. Rusty Lee Drake weighed 6 pounds, 8 ounces and was 19 inches long at birth. Rusty is welcomed by his siblings, Jake and Brody. The healthy baby boy was delivered by Dr. David Springs.
Rusty is Justin and Samantha's first child. His paternal grandparents are Deanna Drake and Dwayne Drake of Pablo. His maternal grandparents are Tony Bridges and Stephany Bridges of Lancaster, Ohio.
With generous donations from the community, St. Luke compiled gifts for Rusty and his family, to celebrate the birth of the first baby of the New Year. This year's donors included: Access Montana, Ronan Ace Hardware, Anna Marie Leafty Massage, Bishop Insurance, China Gate Restaurant, Cove Deli and Pizza, Country Foods, Glacier Bank, Great Gray Gifts, J&K Town and Country Salon, Katie's Closet, the Lake County Leader, Ronan Les Schwab Tire Center, Murdoch's Ranch and Home Supply, Pizza Café, Polson Theatres, Ronan Flower Mill, Ronan Harvest Foods, Ronan True Value, S&K Gaming, Swanky Sisters Mercantile and Westland Seed.
---