William "Bill" Emil Olson, 76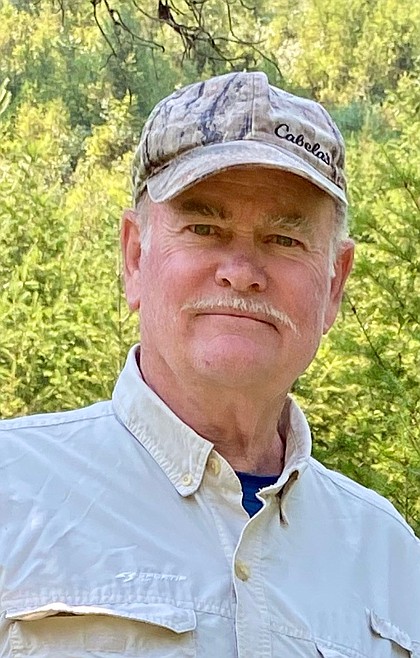 |
January 13, 2022 3:25 PM
William "Bill" Emil Olson, 76, passed away Sunday, Jan. 9, 2022, at St. Luke Medical Center in Ronan. His battle with cancer was fought with the same dignity with which he lived his life.
Bill grew up in Missoula and graduated from Sentinel High School. He then spent many summers on his uncle's cattle ranch outside of Hall, Mont. Bill graduated from the University of Montana with a degree in business finance. While in college he pursued service deferment and the girl next door, Peggy. Advanced ROTC was the path in his college years, and in 1968 he was commissioned in the Army Military Police Corps as a second lieutenant without much visibility to a career beyond staying alive for the next few years.
Bill and Peggy married in 1965 and were stationed in Hawaii, by a combination of luck and good choices, before returning to Montana in the fall of 1971. Bill and Peggy were married for 56 years.
Family was the ultimate priority for Bill. He led the family with grace and compassion. He and Peggy were devoted to their daughters, DeAnn and Patty, and four grandchildren. Bill was tenacious, wise, steadfast and loyal. His optimism was contagious. Every task was thoroughly researched and planned. He was always witty, even during his last moments.
He started working for the Ronan State Bank and Polson Community Bank, now known as Glacier Bank, and was heavily involved with the community through his career of 34 years. Bill enjoyed aviation, hiking, hunting, fishing, boating, researching genealogy and Montana history.
Bill was on the Polson Flathead Lake Museum board and served as president for many years. His most recent endeavor is the ongoing Museum Renovation Project.
Bill was preceded in death by his parents, Emil and Fern Olson. He is survived by his wife, Peggy; his two daughters, Patty Eckelman and DeAnn Fredrickson; grandchildren Ellen (Ruslan) Kolb, Sid Fredrickson, Dallas Eckelman and Bailey Eckelman; sister Darlene (Al) Merritt; and several cousins, nieces and nephews.
Memorial contributions may be made to the Polson Flathead Lake Museum, 708 Main St., Polson, MT 59860. A memorial service is scheduled for the beginning of summer. Messages of condolences may be shared with the family online at www.lakefuneralhomeandcremation.com.
Arrangements are under the care of The Lake Funeral Home and Crematory.
Recent Headlines
---