Parks department 'maintaining' services amid staffing crunch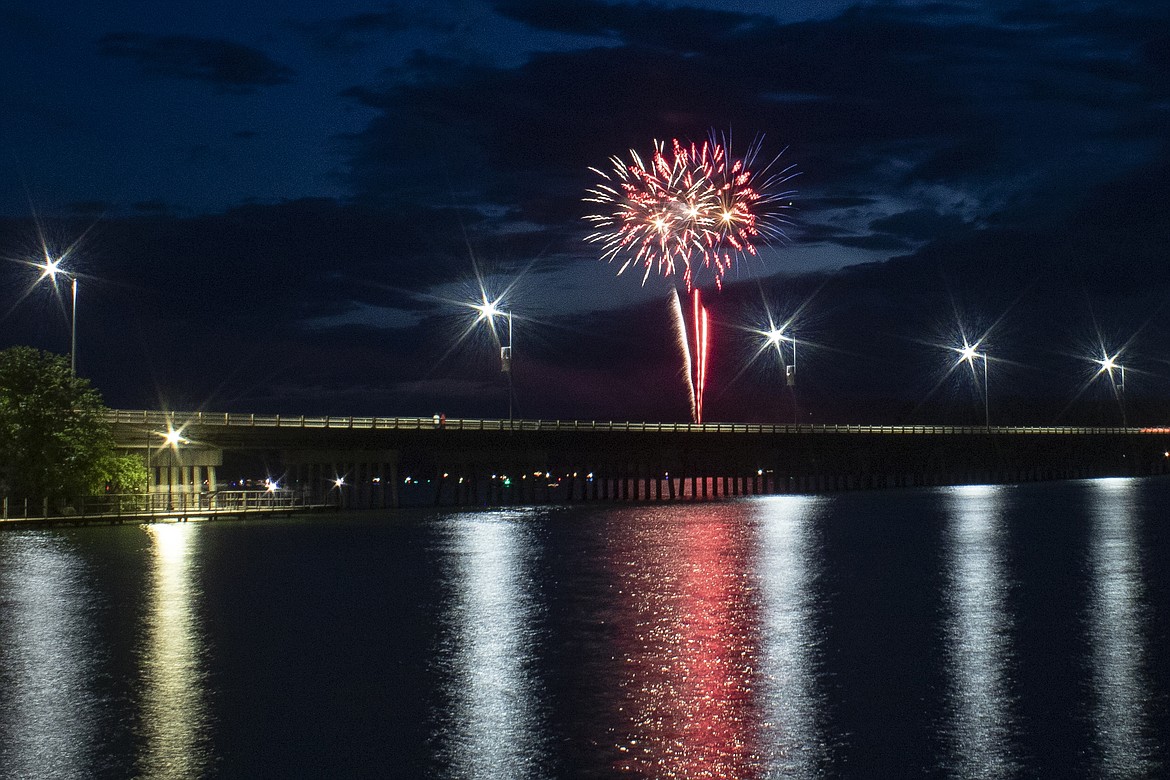 The Polson Fourth of July fireworks on July 2, 2022. (Rob Zolman/Lake County Leader)
by
MATT BALDWIN
Lake County Leader
|
July 28, 2022 12:00 AM
Polson Fourth of July festivities went off with out a hitch, city parks department officials reported at last week's parks and tree advisory board meeting, even as the department faces ongoing hiring struggles.
Parks Foreman Walter Eggebrecht said the wet weather July 2 brought out more people than usual to the public fireworks display, and that all was relatively quiet afterward.
On July 4, there was more activity for park and police employees to deal with.
"There were a lot of fireworks lit off in the parks, which is against ordinance," Eggebrecht said. "It's still something we're trying to work on. It doesn't matter how many signs we put up it still happens."
Luckily, "nothing burned down," Eggebrecht said.
He said there was minimal vandalism and that with the help of Polson Police officers, a few people were "caught in the act" with spray cans.
The overflow of garbage from Fourth of July crowds created some extra work, which Eggebrecht said is typical for summer in the tourist city.
Over the two-week stretch, the parks department hauled away 12 big dumpsters and two truckloads of trash.
Eggebrecht said the department is maintaining services, despite an ongoing staffing shortage.
"It's been rough with staffing," he told the board. "We started out really strong, then we has some pretty good hiccups in the way of people quitting."
He said the department is the process of hiring a couple more people for the summer.
"We do a drop in the bucket every day and get something done," he said of the workload. "We just work our way through having a short staff."
Eggebrecht noted that the Monster Grill is unlikely to open this summer do to staffing challenges.
The next parks and tree advisory board meeting is set for Aug. 11.
Recent Headlines
---