Susan Loretta Hearn Wall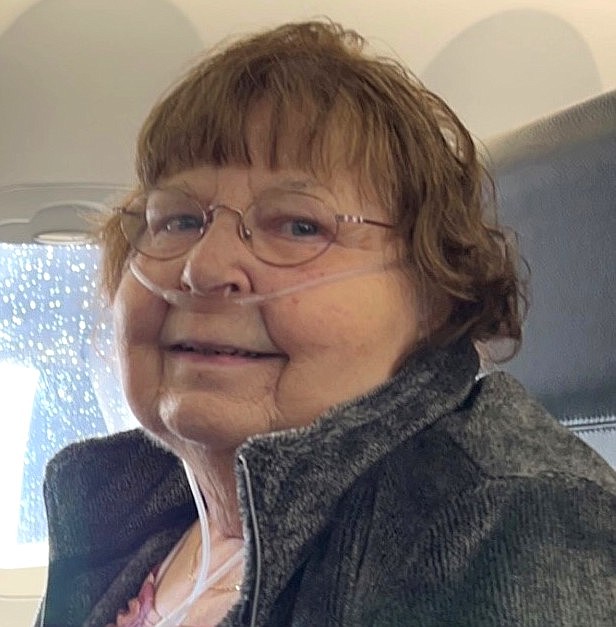 |
November 10, 2022 12:00 AM
Susan Loretta Hearn Wall, 67, of Polson and the Kern Valley in California, passed away on Nov. 1 at Community Medical Center in Missoula due to complications of illnesses. Her daughter, Lisa, would like to extend her sincere thanks to the doctors, nurses, and aides at the hospital along with Luella Bushar, a great friend and caregiver, and all the staff at Polson Health and Rehab, Pines of Polson and Pines of Mission for their great help and care for Susan this last year.
Susan was born Nov. 13, 1954, to James and Lucille Hearn in Wasco, Calif. She graduated from Johnsondale High School on May 25, 1971, and then attended Bakersfield College. She met her husband Terrence (Terry) Wall in Johnsondale. They were married on Feb 26, 1977, and later divorced but remained close friends. They had a great deal of love for each other always.
Susan and Terry moved to Polson in 1980 and Susan stayed here until 2005 when she moved back to the Kern Valley to care for her parents and sister, Janet. When they all passed, she came back to Polson to live with daughter Lisa in December of 2018 and recently moved into the Pines Assisted Living.

Susan was a proud mother to her only daughter, Lisa Marie Wall-Rodriguez, and son-in-law Alex Rodriguez, and proud grandmother to Jacob Wall-Wilbert (Jewel), Alex Wall (Trey), Stephen Ostberg, Emmerette Wall-Rodriguez (Adrian), Aryia Dentler, Talaina Dentler, Tyler Dentler, Aubrey Wall-Rodriguez, Austin Dentler, and Liam Wall-Rodriguez.
She was a proud sister to Delbert (Colene) Hearn, and Janet Hearn. She was a proud aunt to Ray (Kim), and Karissa Murray, Brittany (Raul) Portugal, April (Steve), Julia, Trinity, Kathe and Erika Ostberg, Destiny, Jason (Rosie), Marcelino, Braden, Cheyenne, Justus (Michelle), Taylor, Eric (MacKenzy), Stevie, Jacob (Tommie), Jarrod, Johnny, Jeremy, Josie, and Carter Hearn, Heather (David), Lil David, Brea, and Payton Grimsley.
She was loved by Terry's family and was very close to them. They include his mother, Juanita; brothers Richard, Dean (Kay), Sam and David Wall; sisters Juanita (Gene) Clairmont, and Barbara (Virgil) Hulsey; nieces Teresa (Tom), Jeanne, Kelly, Kathleen (Don), Colleen (Cliff), MaryK, Tracy (Jim), Libby (Quent), and Jerrica; nephews Tim, Richard (Beth), Patrick, Craig (Tami), Joe, Sam and Jaidyn, who she loved like a grandson. She had many more great nieces and nephews whom she also loved.
Susan was very close to Alex's family as well, the Wilberts, O'Briens, Fays, Keminks, Robbs, and the Rodriguez's. She spent many holidays and had many wonderful visits with them.
She had various jobs including assistant manager at Safeway, American Eyecare, Fun and Fancy Free, Walmart, and Paul's Place. Through these jobs she met so many friends and cherished her friendships.

Susan's hobbies included gardening, ceramics, sewing, baking, scrapbooking, taking pictures, puzzles, shopping, and reading books. She loved being a grandma and was always up for any adventure Lisa wanted to partake in. Their last trip together was to Pismo Beach where she enjoyed going with her family as a child. She was very proud of her parents and their successful logging business, JJ Hearn Logging, which created so many friends that were like family.
She was a proud member of the Choctaw Tribe.
Susan's memorial will be Sunday, Nov. 13, 2022, at noon with her favorite meal of steak, potatoes, rolls, fudge and cookies served at Lisa's school, Fun and Fancy Free Learning Center, at 303 11th Ave. West in Polson.

Messages of condolences may be shared online at www.lakefuneralhomeandcremation.com. Arrangements are under the care of The Lake Funeral Home and Crematory.
Recent Headlines
---