Bulldogs set to host state championship game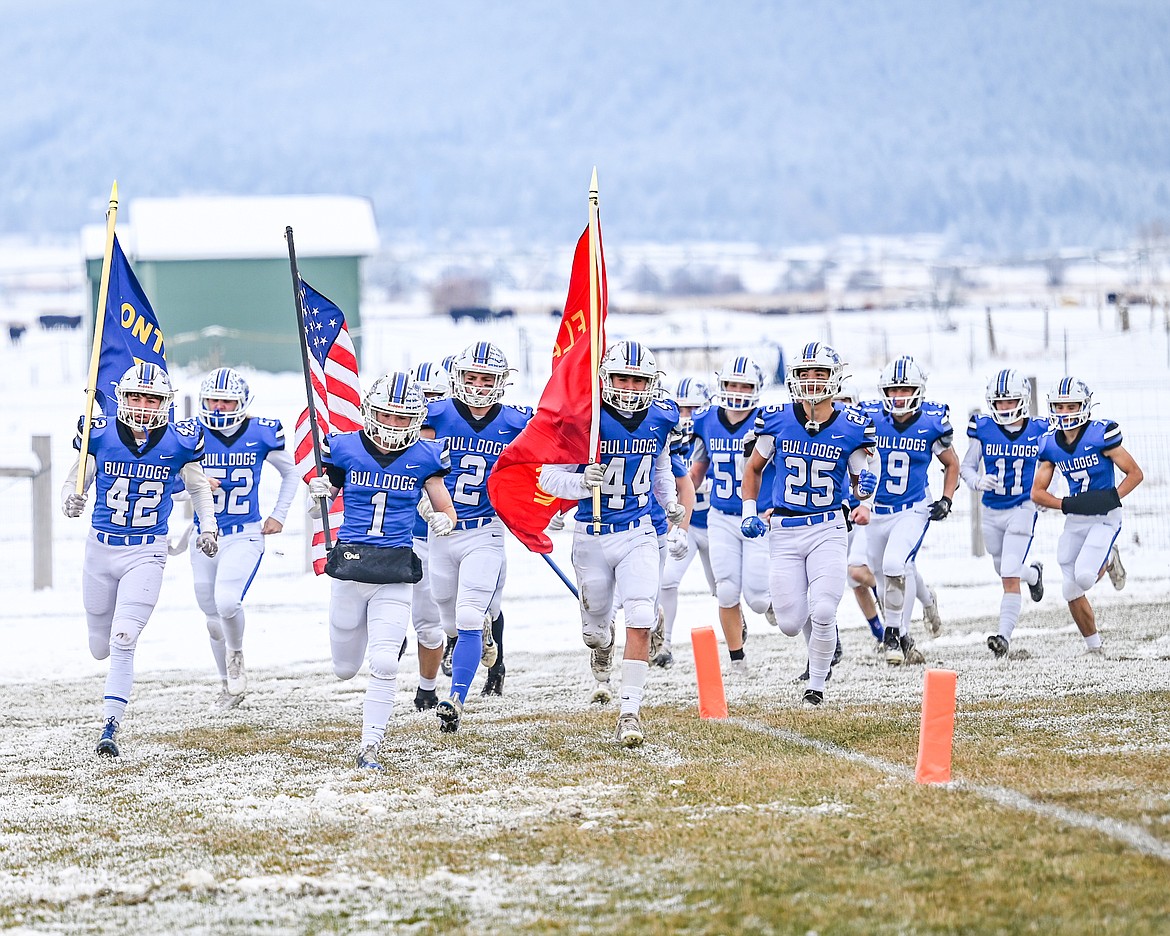 Flag-toting Mission Bulldogs take the field for Saturday's semi-final match-up against the Fairfield Warriors. (Christa Umphrey photo)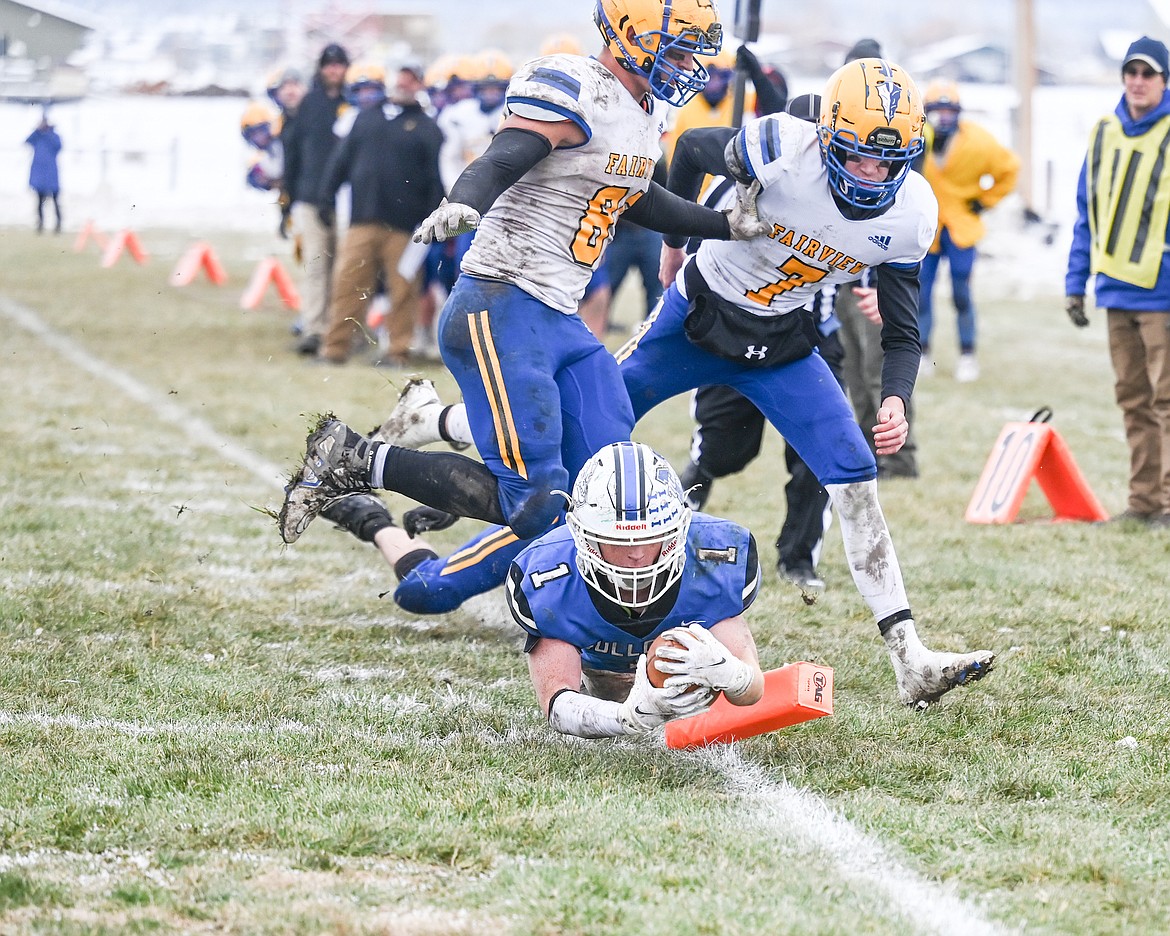 Bryce Umphrey stretches out for a touchdown during the 2022 semi-final game in St. Ignatius. He scored four touchdowns for the Bulldogs, including a 69-yard kickoff return. (Christa Umphrey photo)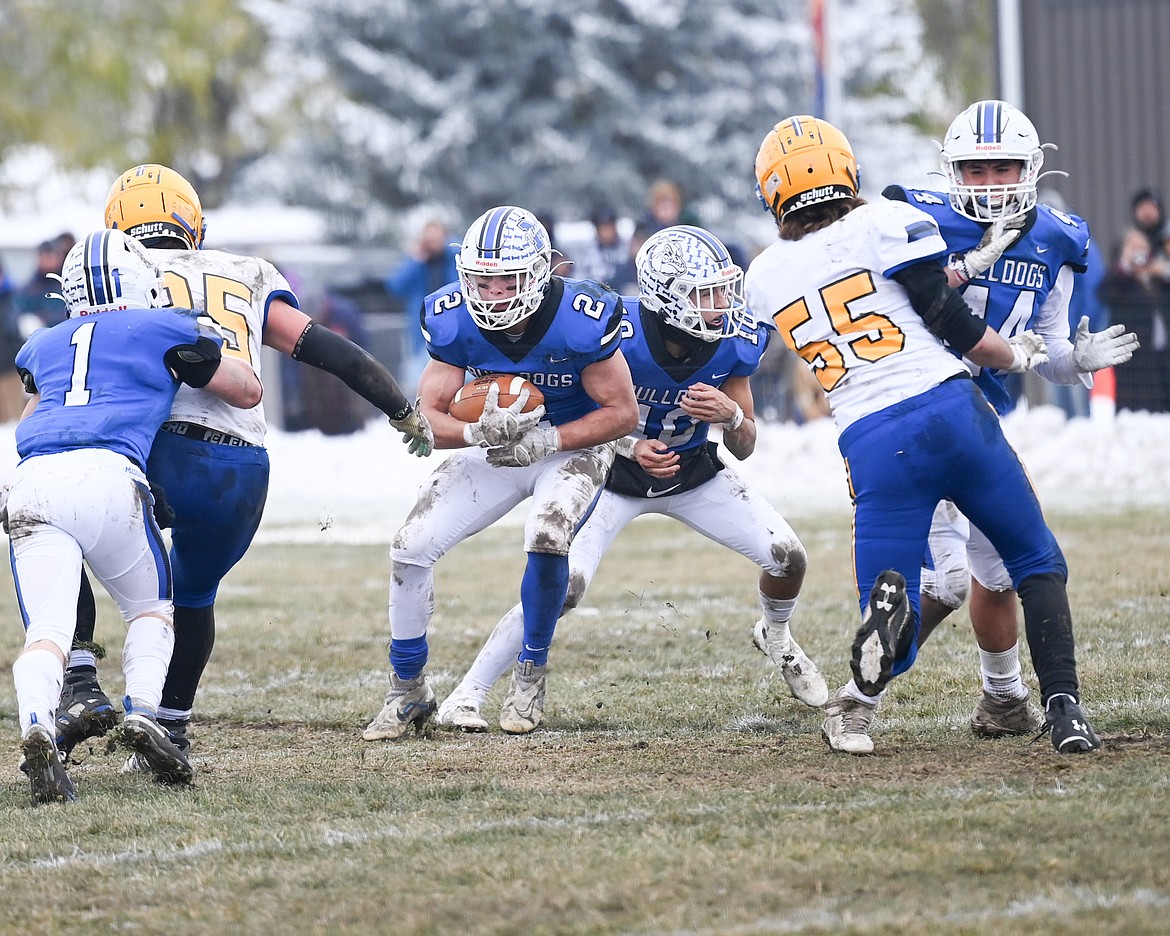 Mission's Canyon Sargent clutches the ball during 2022 match up with Fairfield. (Christa Umphrey photo)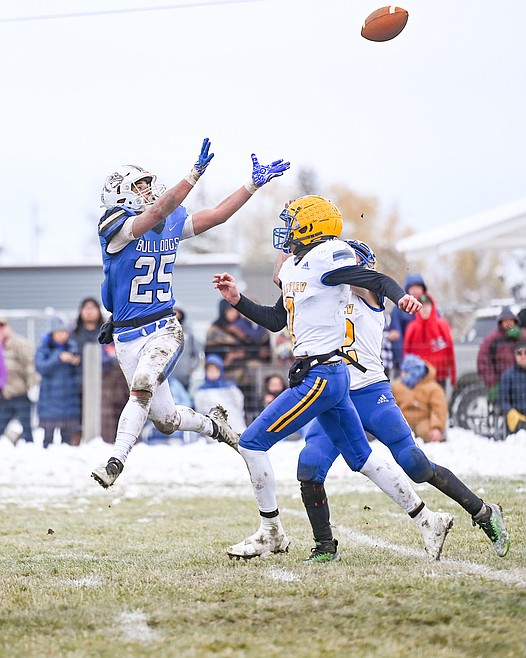 Bulldog Kenny Ness stretches for the pass in last Saturday's game. The triumphant Bulldogs take on the undefeated Belt Huskies at 1 p.m. Saurday in St. Ignatius in the state championship. (Christa Umphrey photo)
Previous
Next
by
ROB ZOLMAN
Sports Reporter
|
November 17, 2022 12:00 AM
On Saturday afternoon, the Mission Bulldogs advanced to their first-ever State C 8-Man state title game since the days of leather helmets, outlasting the visiting Fairfield Warriors in a 54-48 thriller.
In the semifinal match-up where the two sides scored a combined 102 points, the Bulldogs lit up the lights on the scoreboard first on an eight-yard jaunt into the endzone by Canyon Sargent.
Mission found the endzone five more times to led as much as 40-8 before the Warriors made their nail-biting second half comeback to pull within one score of the Bulldogs by game's end.
"I'm so proud of these guys because I know how much time and energy they have put into it," said Bulldog head coach Carson Oakland.
Coach Oakland also made note of his team's fortitude. "These guys are resilient. When things don't go their way – and we had that happen all three playoff games – they chose to keep fighting no matter what," he said.
Bulldog quarterback Kellen McClure threw for two touchdowns and rushed for two touchdowns while Bryce Umphrey also scored four touchdowns, including a 69-yard kickoff return.
Mission will play in its first football championship since the 1950s Saturday when they host the undefeated Belt Huskies at 1 p.m.
"It should be a fun game," said Oakland. "This is something you dream about as a kid is to play in a state championship in front of your hometown community. Our community is second to none and it has proven that week in and week out during this playoff run."
Mission Bulldogs 54, Fairview Warriors 48
Fairview 8 16 8 16 - 48
Mission 26 14 8 6 - 54
M — Canyon Sargent 8 run (PAT failed)
M — Bryce Umphrey 1 run (Ness pass from Kellen McClure)
M — Iyezk Umphrey 20 pass from McClure (PAT failed)
F — Hunter Sharbono 30 pass from Jeff Tjelde (PAT good)
M — B. Umphrey 69 kickoff return (PAT failed)
M — McClure 2 run (Sargent pass from McClure)
M — McClure 1 run (PAT failed)
F — Tyler Loan 50 run (Sharbono run)
F — Deacon Gackle 29 pass from Tjelde (Sharbono run)
F — Sharbono 1 run (Sharbono run)
M — B. Umphrey 18 pass from McClure (Umphrey pass from McClure)
F — Sharbono 22 pass from Tjelde (Martin Manuel run)
M — B. Umphrey 12 run (run failed)
F — Sharbono 12 pass from Tjelde (Manuel run)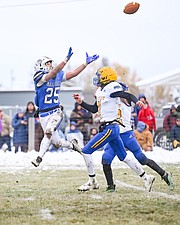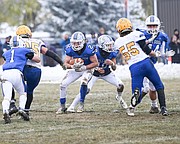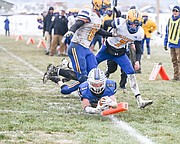 Recent Headlines
---