Coming up in the Mission Valley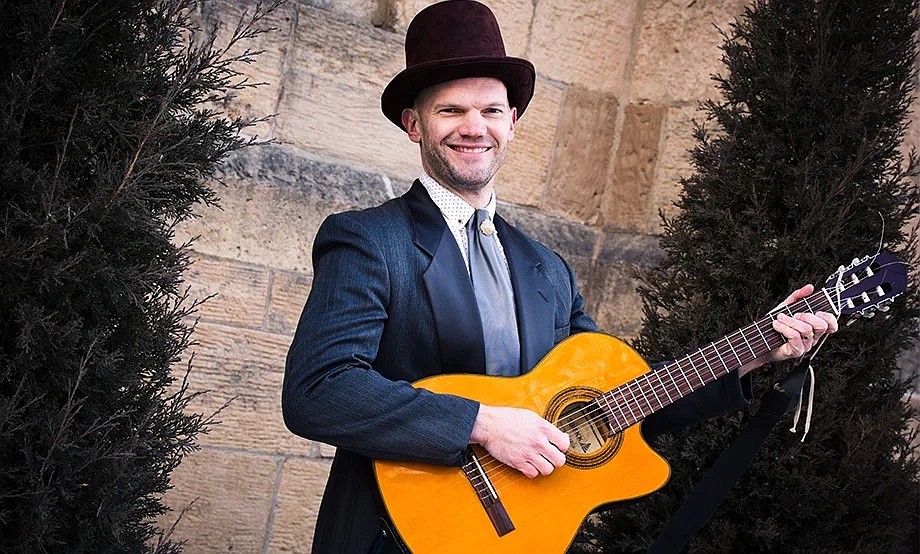 Duke Otherwise entertains for the next installment of Mission Valley Live!
Ninepipes Museum hosts holiday event
The Ninepipes Museum, south of Ronan, hosts a holiday event and food drive from 11 a.m.-4 p.m. Nov. 26, with live music, book chats and refreshments, 11 a.m.-3 p.m.
"Stop by, learn about history, shop for the holidays, and help a good cause by bringing a non-perishable food item," say organizers.
Book chats include a conversation with Steve Lozar and Salish and Kootenai College historians Bob Bigart and Joe McDonald about a new biography, "Sophie Morigeau: Free Trader, Free Woman, Nineteenth Century Indian Entrepreneur," by Canadian author Jean Barman. Lozar, a museum board member and a great-great-grandnephew of Sophie's, contributed an account of what his family told him about this remarkable woman.
Carolyn Corey of Four Winds Trading Post will discuss her new publication, "A Guide to Fort Connah, The Hudson's Bay Company's Last Outpost in America, Officers, Employees and Associates, 1846-1871." The author will also talk about the work she and the Fort Connah Restoration Society have done to preserve this important historic site.
A blend of Americana and folk music by The Lake Bloomers, featuring Coy Theobalt, Charlie Davis and Keith Rennie, and a holiday sale are also on tap. Museum admission is half price for those who bring a non-perishable food item for the Ronan Bread Basket. Call 406-644-3435 for more information.
Ninepipes Lodge, located next door, offers a Christmas Market featuring works by local artisans, from 10 a.m.-4 p.m. Nov. 16.
Polson lights community tree
Join the Tree-Lighting Ceremony, 5 p.m. Nov. 26 at the Lake County Courthouse in Polson. Mr. and Mrs. Claus will make an appearance, the youth choir will sing Christmas carols and the Polson Chamber will provide hot chocolate and cookies.
This annual event sets the stage for the Parade of Lights, which rolls down Main Street at 6 p.m. Dec. 2, with Santa joining the procession. After-hours shopping, music, hot chocolate and food vendors are also on tap during this festive introduction to the holiday season, hosted by the Polson Business Community.
TUFF film fest screens new crop of movies
The Tiny and Unusual Film Festival screens another series of new, short, international films from 1-3 p.m. Sunday, Nov. 27, at Good Coffee Roasting Company on Main St. in Polson.
This installment features seven short films that include a mixture of animation, comedy and serious subjects. Films are rated G and PG-13, but may contain adult content. Each viewer will be able to rate each film in four categories, and the results will be returned to each filmmaker.
Good Coffee and the in-house Whistle Back Shop offer a wide variety of coffee, tea and bakery treats to enhance the viewing experience.
For more information on the series, held the last Sunday of each month, visit tuff.fasnachtstudiosltd.solutions.
Kenny Kenmille plays for First Friday Acoustic Series
Kenny Kenmille and friends will provide upbeat music including some holiday tunes at the North Lake County Public Library at 3:30 p.m. Dec. 2. His performance is part of the First Friday Acoustic Music Series.
Kenmille plays guitar and facilitates the music jam sessions at the Red Poppy in Ronan. The music leans toward classic country. Feel free to sit and listen or enjoy while browsing library materials.
Also coming to the library in December:
• Merry Grinchmas – Celebrate Grinchmas from 10 a.m.-noon Dec. 17 with cookies and cocoa, games, crafts, and a possible appearance by The Grinch.
• Cream Cheese Mints – learn to make tasty, simple treats during this how-to, hands-on demonstration. Class-size is limited; register by calling 406-883-8225.
Duke Otherwise entertains after Polson parade
Mission Valley Live! brings Duke Otherwise and his Noah "Ebeneezer" Duke Show to the Polson High School at 7:30 p.m. Dec. 2, following the Parade of Lights.
The playful wordsmith from Madison, Wisc., is a spirited performer, a skilled guitarist and captivating tap-dancer. Using his distinct baritone, he sings hilarious and imaginative songs that all ages will enjoy.
Visit missionvalleylive.com for tickets and more information.
St. Ignatius readies for Christmas Carnival
The St. Ignatius Chamber of Commerce hosts the annual Christmas Carnival at 2 p.m. Dec 3 at the high school. Santa and the Grinch will make an appearance, and cake walks, games, face painting and crafts for the kids are on tap.
The Parade of Lights and Tree Lighting begin at 5:30 p.m. and include prizes for the top three floats and a raffle drawing.
Recent Headlines
---