Karol Newgard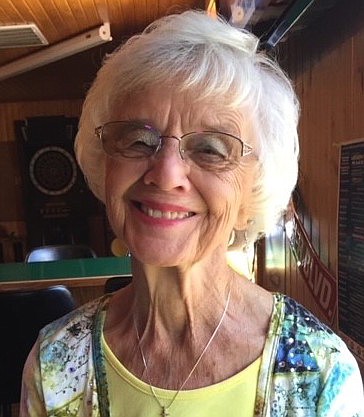 |
November 24, 2022 12:00 AM
On the evening of Nov. 16, 2022, Karol Newgard, loving wife, mother and grandmother, passed away at home of heart failure. She was 86.
Karol was born on June 22, 1936, in Kendall, Wisc., to Dr. Hiram and Myrtle Koehler. She joined her older brothers William Tippett and David Koehler, whom she adored.
Karol grew up in Polson and loved skiing, ballet and playing in the lake. She graduated high school in 1954. She attended Northern College in Havre and received her teaching certificate. She started her career in a one-room schoolhouse near Lolo, just outside of Missoula.
On Oct. 13, 1956, she married Jerry Newgard, her one true love. Jerry's career took the family to Great Falls and then to Billings. In Billings, Karol finished her degree in Elementary Education with a special education endorsement. They returned to Polson in 1970 where she continued her teaching career.
Karol taught in Polson for most of her career and was a fantastic teacher. She dearly loved her students and countless times, students and parents would say that she was their favorite teacher. Teaching truly was her gift. Every child knew they were loved and received a hug before leaving school.
Karol and Jerry worked hard their entire lives but were able to travel on many beautiful trips. They traveled from the Arctic Circle to New Zealand, from Panama to England, and to Norway, Mexico, and the Holy Land, to name a few. She especially liked warm places.
Other hobbies included decorating and growing beautiful flowers. She loved everything beautiful, and her home always reflected that.
Karol loved to entertain, and she would always set the most beautiful table. Her hospitality was shown to countless people over the years, and she always made everyone feel welcome at her home. She was a shining light to her family, friends and community.
Karol loved her best friend, Jerry. They enjoyed 66 years of marriage and their love even up until the end was evident. They always managed to laugh and believe the best in each other.
Although there were hardships and difficult times in her life, they did not define her. Karol's infectious laughter could always be heard, and her presence could light up any room. She always kept her faith and loved Jesus. God's love for Karol became a vital relationship to her. Salvation through Jesus Christ, who in her faith and hope is now in eternity. Glory be to God.
Karol is preceded in death by her son, Mark, her parents, and many, many wonderful friends. She is survived by her husband, Jerry, of Polson, son Paul of Polson, daughters Gwen (Jim) of Gilbert, Ariz., and Amy of Ronan; her three grandchildren, Jordan (Ashley), Luke, Lauren (Karthik), and her great grandchildren, Hayden and Colt.
A funeral service was held on Tuesday, Nov. 22, at Polson Community Church. Memorials can be made to the Yellowstone Boys and Girls Ranch or to the donor's choice. Messages of condolences may be shared with the family online at www.lakefuneralhomeandcremation.com.
Arrangements are under the care of The Lake Funeral Home and Crematory.
Recent Headlines
---