K Lynn Earl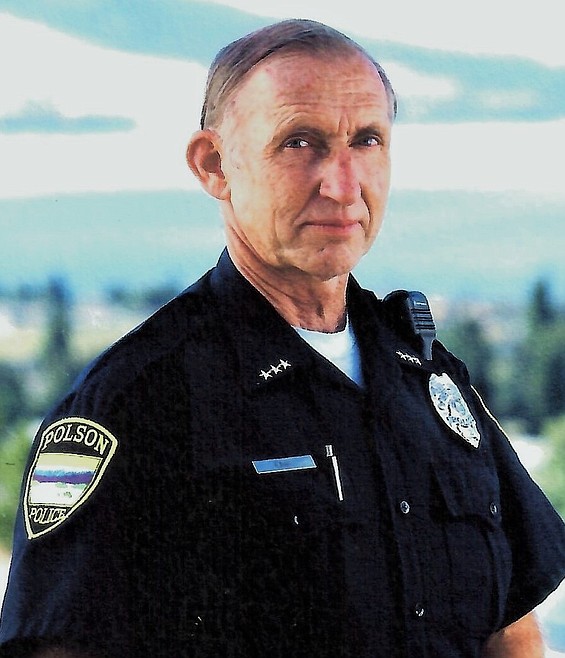 |
October 27, 2022 12:00 AM
K Lynn Earl, 82, of Polson, passed away on Wednesday, Oct. 19, at home of natural causes. He was born Jan. 7, 1940, in Alton, Kan., to Lucille and Cleatis Earl.
As a young man he worked on the family farm and had an aptitude for mechanical repairs, which made him a valuable asset to neighboring farmers.
As a young adult he moved to Denver and owned and operated several successful gas station franchises. During the late 1970s, Lynn moved to Polson and opened Village Sporting Goods. In 1986 he became a City of Polson Police officer and rose to Assistant Police Chief under then Police Chief Doug Chase. Of all the jobs he held, he prided himself the most as a police officer and appreciated the camaraderie of his coworkers.
Upon retirement, he was able to enjoy a more relaxed lifestyle including hunting, fishing, camping, gardening, being a loving companion to his long-time partner, Aggi, and spending time with his beloved dogs. Lynn was an inquisitive self-reliant man, always learning and solving mechanical problems.
He was preceded in death by his mother, Lucille Earl, father, Cleatis Earl, and sister, Gwen Ternes.
Lynn will be dearly missed by his partner of 30 years, Aggi Loeser of Polson, and her children, Matthew of Washington and Sherry of California; daughter Kimberly Turner and family of Colorado; stepson Shawn Walker and family of Florida; and his best friend, Ken Crusha of Colorado.
A memorial service will be held at the Lake Funeral Home in Polson on Monday, Nov. 14, from 4-6 p.m. In lieu of flowers, please donate directly to the North Lake County Public Library. Memories and condolences may be sent to the family at www.lakefuneralhomeandcremation.com.
Arrangements are under the care of The Lake Funeral Home and Crematory.
Recent Headlines
---