Lovette "Lovie" Kaye Kenmille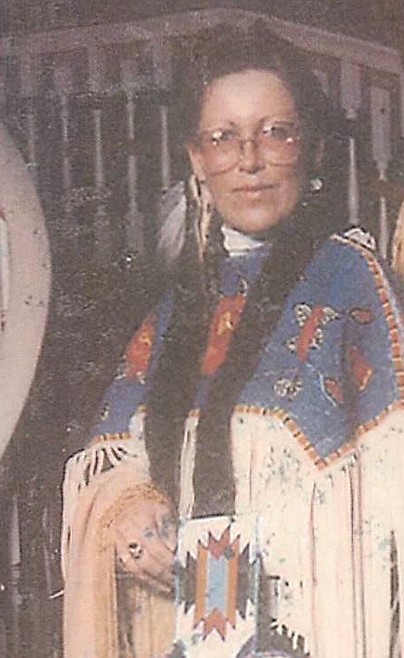 Lovette "Lovie" Kaye Kenmille
|
September 1, 2022 12:00 AM
Lovette "Lovie" Kaye Kenmille, 61, passed away at St. Patrick's Hospital on Aug. 23, 2022. She was born Nov. 14, 1961, the daughter of ET "Bud" Moran and Karin Butler from Santa Anna, California. Lovette was raised and educated in several places, as her father worked for BIA. In her younger years she was raised by her grandparents and attended Arlee Schools. Lovette also attended school in Santa Fe, Duke, and Northern Cheyenne.
Lovette married Laurence Kenmille on Aug. 21, 1991 and had 31 years of fun, laughter, trials and tribulations.
Lovette worked many jobs in her earlier years from KFC, A&W in Wyoming, to managing a hotel and managing Gibson's in Helena to her final job working with Marilyn Frame at JC Penny's catalog outlet in Polson.
Lovette loved to paint and received a scholarship to attend school, however she did not pursue it further. She enjoyed beading and helped her mother-in-law, Oshanee Agnes Kenmille on many occasions. She also taught sewing and beading to students in Polson.
Lovette was preceded in death by her daughter Tiffany Two Teeth, grandparents Ernie and Alice Moran, sister Corinna Moran, and step-granddaughter Miranda Rose Kenmille.
Survivors include her husband Laurence Kenmille, her mother Karin (John) Butler, her father Ernest ET "Bud" Moran, daughter KataKiyKam JaCinda Kenmille and brothers; Ernest "Trapper" Moran, Buddy Moran, William "Billie" Moran, Michael Butler, sisters; Jackie Moran, Mandy Moran,
Vicki Kizer, step-sister Claudette Bird, and step-brother John Butler.
Funeral services were held Aug. 26 in Elmo with burial following in the Dayton Cemetery.
Recent Headlines
---