Maurice (Mo) Dean Brown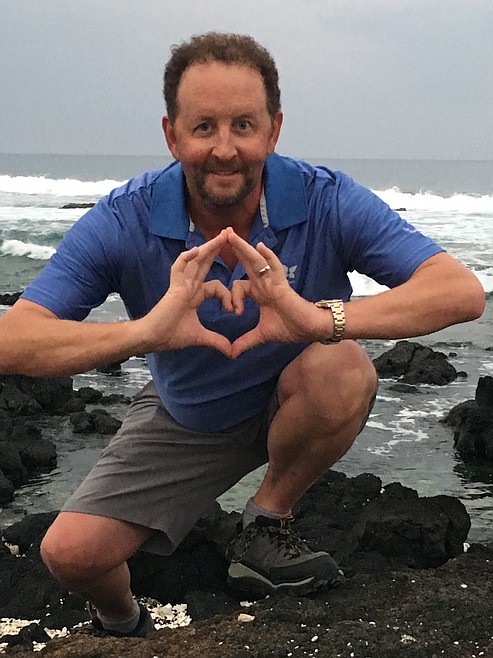 |
September 1, 2022 12:00 AM
We lost Mo on Aug. 22, 2022. Maurice (Mo) Dean Brown, of Victor Idaho, was born Aug. 12, 1960 to Joy Mangum and LaVon Dean Brown in Shelly, Idaho. He attended high school in Sugar City, Idaho, graduating in 1978. He married Jodi Sue Smith in 1979.

His academic journey started at Ricks College and continued as Mo earned a Bachelor of Science in zoology at the University of Utah before heading to George Washington University Medical School for his Doctor of Medicine. He completed orthopedic surgery residency at Walter Reed Army Medical Center in Washington D.C.
Mo served in the Army from 1985-1998. During these years he lived and served in Aurora CO, Dugway, UT, Silver Spring, MD, Hyattsville, MD and finished this journey back in Aurora, CO serving at Fitzsimons.

In 1998 he entered into private practice, moving, along with his six children to Montana where he developed a thriving orthopedic practice serving in rural communities of Ronan, Polson and Plains with outlying clinics in Thompson Falls and Hot Springs.
While in Polson, Mo met his wife and best friend Tammy Sherick Brown, marrying in 2005 and inherited a "bonus" son. He developed a very successful orthopedic practice for 10 years before returning to his roots in Idaho in 2006. He interviewed with hospital administrator Susan Kunz and joined Teton Valley Hospital, developing another very busy orthopedic clinic in the community that he loved.
During his time in the valley, they added Rudi, "the love child" to their family. In an active, hardworking community like Teton Valley, chances are you could say "I know Mo." He will be missed by many.
Mo lived for spending time with his family and friends. He enjoyed all outdoor activities - skiing, hunting, snowmobiling and golf - especially golf - mostly golf - no ... all golf. He loved golf.

He is preceded in death by his younger brother Clay, his mom Joy, and his father Dean Brown, mother-in-law Carol Sherick, as well as grandparents.
His passing leaves behind much sadness and unanswered questions. Reminding us to hug each other, offer help and always say thank you for a job well done. He loved, lived, worked and played with a passion. He often said he was so lucky to have the greatest job in the world…Fixing people. We are heartbroken that he felt it was time to go. We all still needed more time with him.
He leaves behind his wife Tammy, daughters Sandi Henderson (Dustin) in Missoula, Jennifer Brown in Boise, ID, Shelbi Brown (Fred) in Missoula, Eliza Brown (Brandon) in Boise and Rudi Brown in Victor as well as his sons Zachary Brown in Boise, Sutter Brown in Missoula, and Sam Matelich in Missoula. Grandchildren Eliza, Ethan and Clara Henderson, Sebastian Moss all of Missoula. Sister Clarene Brown of Rexburg, ID, and brother Cody Brown (Rebecca Parsons) of Polson.
Services were held at Tributary Golf Course Driving range at 1 p.m., Sunday, Aug. 28, 2022.
We will miss you Mo! In lieu of flowers, donations may be made to the Teton Valley Mental Health Coalition Suicide Prevention.
Condolences may be sent to the family at www.grandtetonfuneralhomedriggs.com.
Recent Headlines
---